What have we learned about catalyzing inclusive fintech startups so far?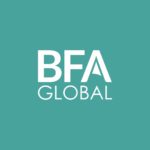 BFA GLOBAL
Published on April 4, 2017
Authored by Jonathan Duarte
Thoughts from the Catalyst Fund Panel at FLII 2017
On Feb 15th, the Catalyst Fund hosted a panel about supporting early-stage inclusive fintech companies at FLII 2017 (The Latin American Impact Investing Forum). Held in Mérida, Mexico and in its seventh year, FLII brings together investors, entrepreneurs, nonprofits and other ecosystem players working hard to bring real impact in Latin America.
The panel, Catalyst Fund: Our Approach and the Lessons Learned from Supporting Inclusive Fintech Startups, covered how the Catalyst Fund model compares to other accelerators or incubators and more specifically, how Catalyst Fund tailors its advisory engagements using a range of startup tools all the while rolling up their sleeves working alongside the startup teams. Speaking were some Catalyst Fund investees: Jorge Camus from Destacame.cl, Miguel Duhalt from Comunidad4Uno, myself, Jonathan Duarte Escala Educación, Catalyst Fund partner Mathieu Albrieux Accion Venture Lab and moderator Gabriela Zapata from BFA.