We are the leading partner for early-stage inclusive fintech startups in emerging markets.
How it works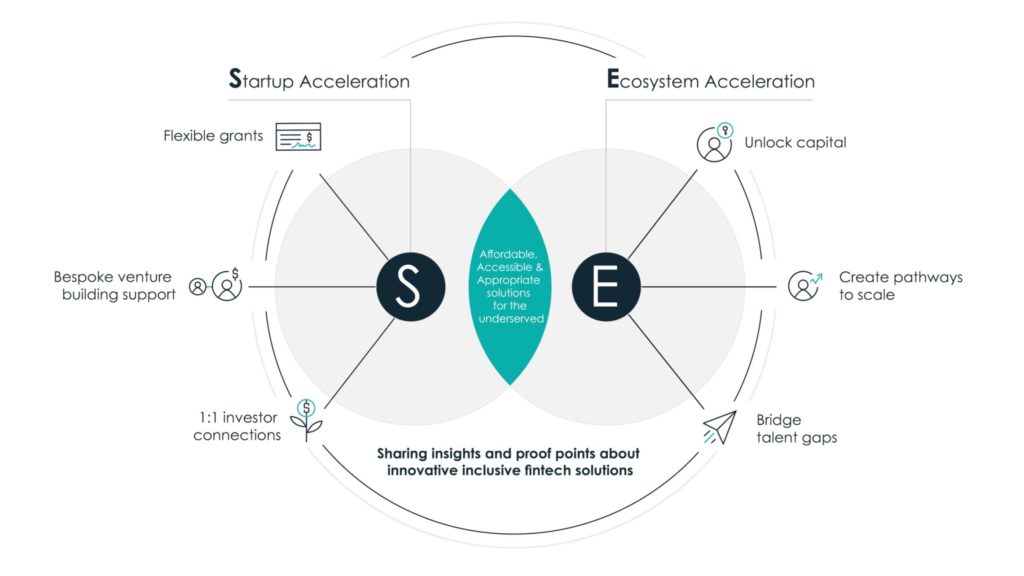 Sourcing
We source a cohort of six companies from across our focus markets, twice per year. Our startups are identified and nominated by our Investor Advisory Committee (IAC), in accordance with our Investment Criteria. Startups may express their interest to be considered by the IAC on a rolling basis. However, Catalyst Fund does not make calls for applications, host challenge competitions, or solicit applications directly.  
Investor Advisory Committee (IAC)
The Catalyst Fund Investor Advisory Committee (IAC) is composed of six experienced fintech investors who are familiar with emerging markets. Each IAC member nominates a high potential startup for each cohort and mentors that startup throughout the acceleration process.
INVESTMENT CRITERIA

FOCUS COUNTRIES
We select startups operating in five key markets: India, Kenya, Mexico, Nigeria, and South Africa. These countries are home to  fintech startup hubs within their regions, but their populations also demonstrate significant gaps in financial health.
We also work to enhance the inclusive fintech ecosystem within and between these markets, by bringing together our startups, as well as a network of local ecosystem facilitators, corporate partners, investors and more.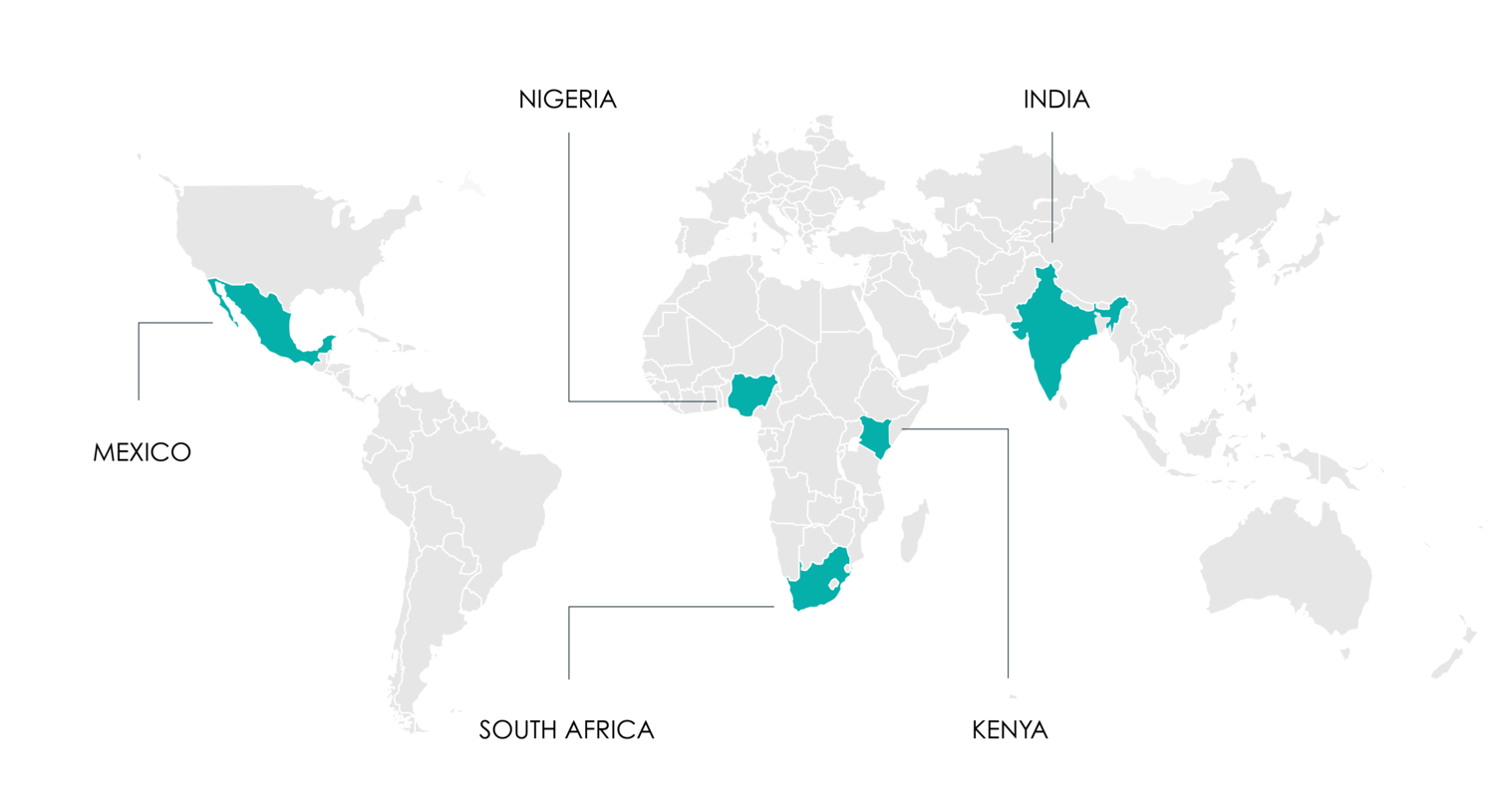 INVESTMENT THESES
Catalyst Fund targets sectors based on their potential to benefit underserved communities, as well as the extent to which we can have a catalytic, tipping point effect for startups working in those sectors through our acceleration process.
Today we're focused on three critical areas for fintech innovation: 
Financial health
Essencial services
Platforms for inclusive growth
IMPACT
Catalyst Fund is a proven model. Our portfolio companies are highly investable and demonstrate significant scale, with many expanding into new markets. 80% of Catalyst Fund companies have secured follow-on funding, amounting to nearly US$50 million in total.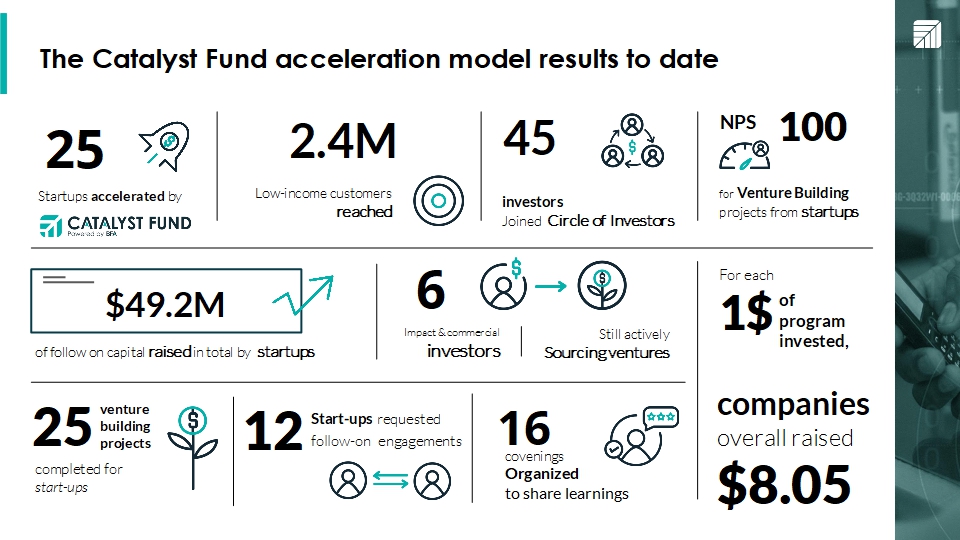 1
Startup acceleration
Early-stage inclusive fintech startups in the Catalyst Fund portfolio receive:
Flexible grant capital
Bespoke venture building support from fintech and emerging market experts
1:1 matching with investors and partners
2
Ecosystem acceleration
We're building the innovation ecosystem around fintech startups in our key markets through local and global circles of:
Investors
Corporate innovators
Market facilitators