The Catalyst Fund offering combines bespoke venture building support from fintech and emerging markets experts, patient capital in the form of flexible grants, and curated, 1:1 connections with our circles of investors, corporate partners, and market facilitators.
We work with startups at the stage when they need it most – while they're working toward product-market fit. Many startups experience a "valley of death" at this stage, during which they run out of capital before they can sufficiently refine their product and generate traction with customers. We fill the funding and support gap during this testing and iteration phase, bringing startups to the point where they're investment-ready.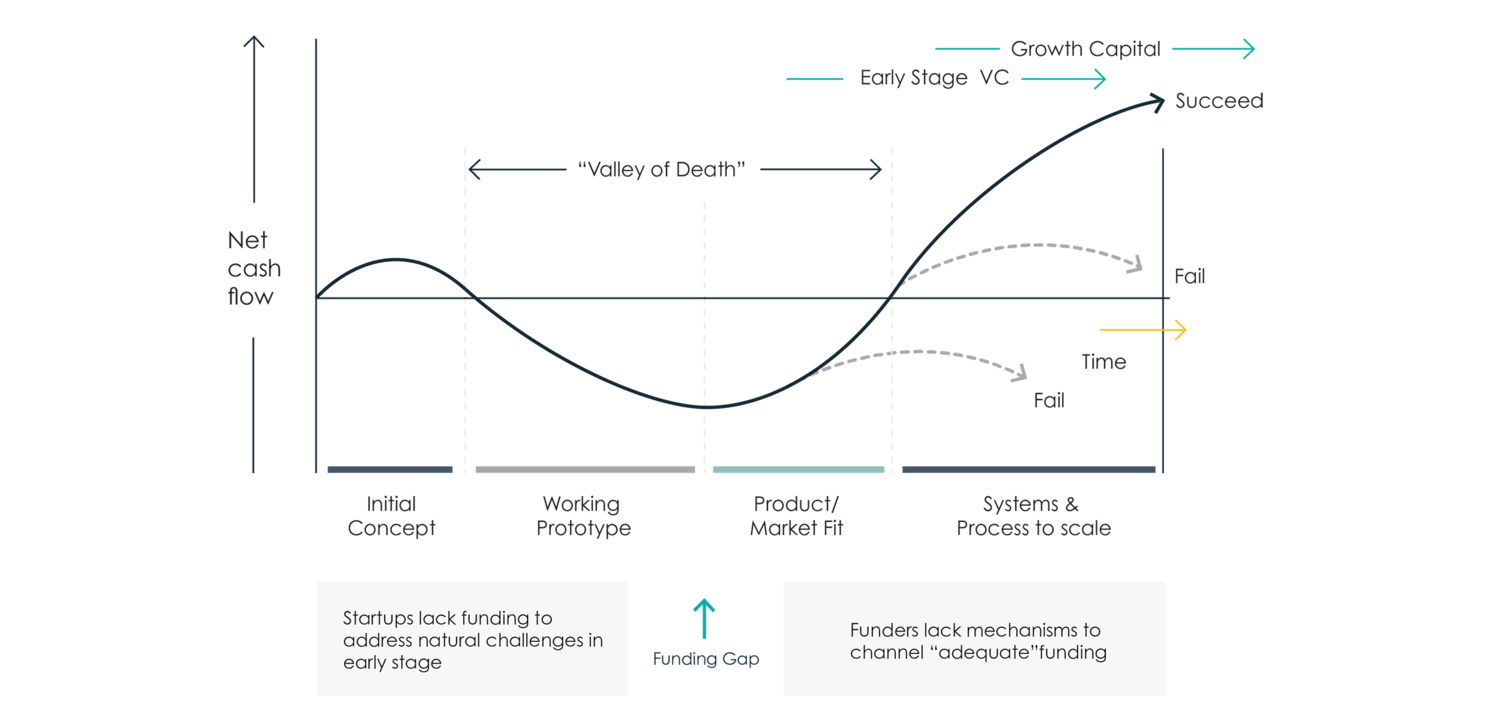 Venture building
Our venture building support begins with a diagnostic phase to understand each startup's product, strategy, communications, finance, operations, and tech needs. We then generate a bespoke and detailed venture building plan.
The BFA team of fintech experts and venture builders embarks on six months of intensive support, becoming part of the startup team. BFA experts help solve challenges in customer research, data analytics, tech development, product management, business operations, marketing, storytelling, fundraising, and more.
Patient capital
Early-stage startups need patient capital to pilot and iterate their product, while they work to achieve the proof points investors are looking to see. To bridge the "valley of death", we offer quick and flexible innovation grants up to GBP £80,000.
1:1 connections with investors and partners
Our Investor Advisory Committee (IAC) sources and mentors our startups to ensure they develop compelling proof points so they can attract follow-on capital. We also match startups on a 1:1 basis with additional members of our Circle of Investors, as well as our Circle of Corporate Partners as our startups seek pathways for scale.