Why we invested: HealthDart is providing accessible, affordable healthcare services to townships in South Africa
September 14, 2021 - 4 mins read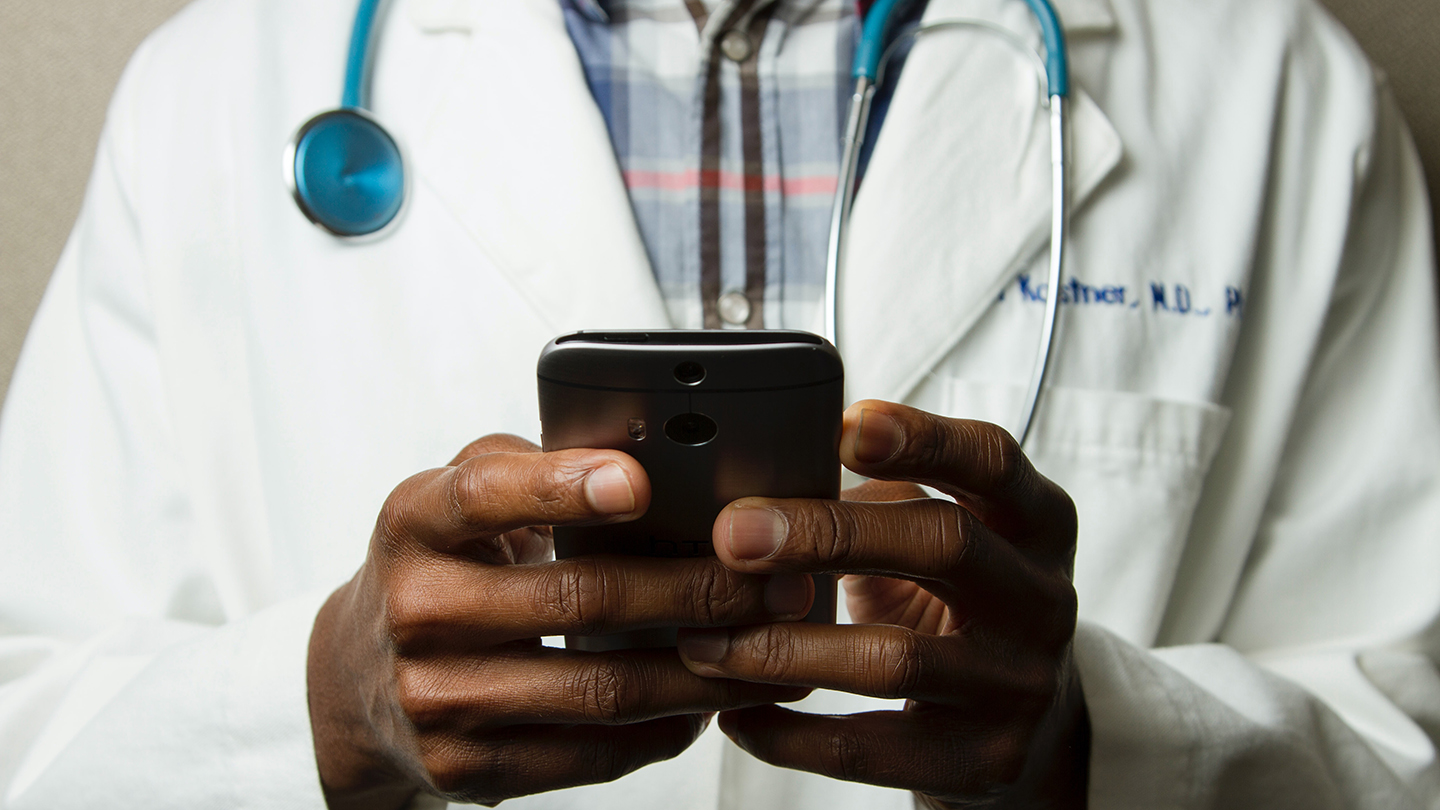 Approximately 615 million people in Africa (~52% of the population) face either nonexistent or fragmented access to healthcare. Yearly, out-of-pocket expenses push about 15 million people (1.4% of the continent's population) into poverty. Rural and semi-urban households, especially those in townships, suffer most severely from the lack of transparent, proximate health services. In South Africa, as of 2019, 27.1 million people living in townships faced challenges accessing healthcare. 
To address this challenge, HealthDart is connecting patients in South Africa with local, independent pharmacies so they can easily inquire about and order medicines, and receive at-home delivery.
Impact
In South Africa, ~71% of the population depends on the public healthcare system, which is underfunded and characterized by many barriers like long waiting times, low-quality delivery, old and poorly maintained infrastructure, and poor disease control and prevention practices. 
According to the WHO, globally, "more than half of all medicines are prescribed, dispensed or sold inappropriately, and half of all patients fail to take them correctly." These problems suggest critical gaps with access to pharmacies, which also help patients understand how to use medicines correctly. In South Africa, the pharmacist-to-consumer ratio averages only three pharmacists per 10,000 people, as compared to approximately ten in most developed markets. This scarcity at least partially explains why people find it difficult to access medicines and the information they need to use it correctly.
Access is further challenged in townships, where some evidence suggests pharmacies are scarcer and less equipped. This means that township residents must spend significant time and money traveling, generally by minibus taxis, to and from pharmacies to get their medicines. The full trip can take a couple of hours and also result in loss of income for business owners who need to close shop and therefore lose customers, or for those who take time off from hourly-wage work.
Time costs can be extended if pharmacies do not have medicines in stock. Independent pharmacies in townships can be quite small (~25 Sq meters in size) which limits the amount of stock they have so patients risk stock outs, and having to travel to another pharmacy to find their medicines.
Solving the challenge of access to medicine may have vast benefits. For example, patients may avoid the task of traveling to pharmacies, given the implied hassles, therefore prolonging their ailments. Such behavior allows illnesses to progress and may ultimately result in higher costs for treatment. 
HealthDart provides a way for patients to connect with pharmacies from their home or workplace. While these pharmacies are not medical care providers, they can serve as the first line of defense for many vulnerable communities. Moreover, they provide important usage guidance, as well as advice about when to seek medical care. Via HealthDart, users can connect with pharmacies, seek advice and receive medicines at home for a small fee. The fees amount to as low as one-third of average travel costs alone, putting aside costs of lost income and other complications.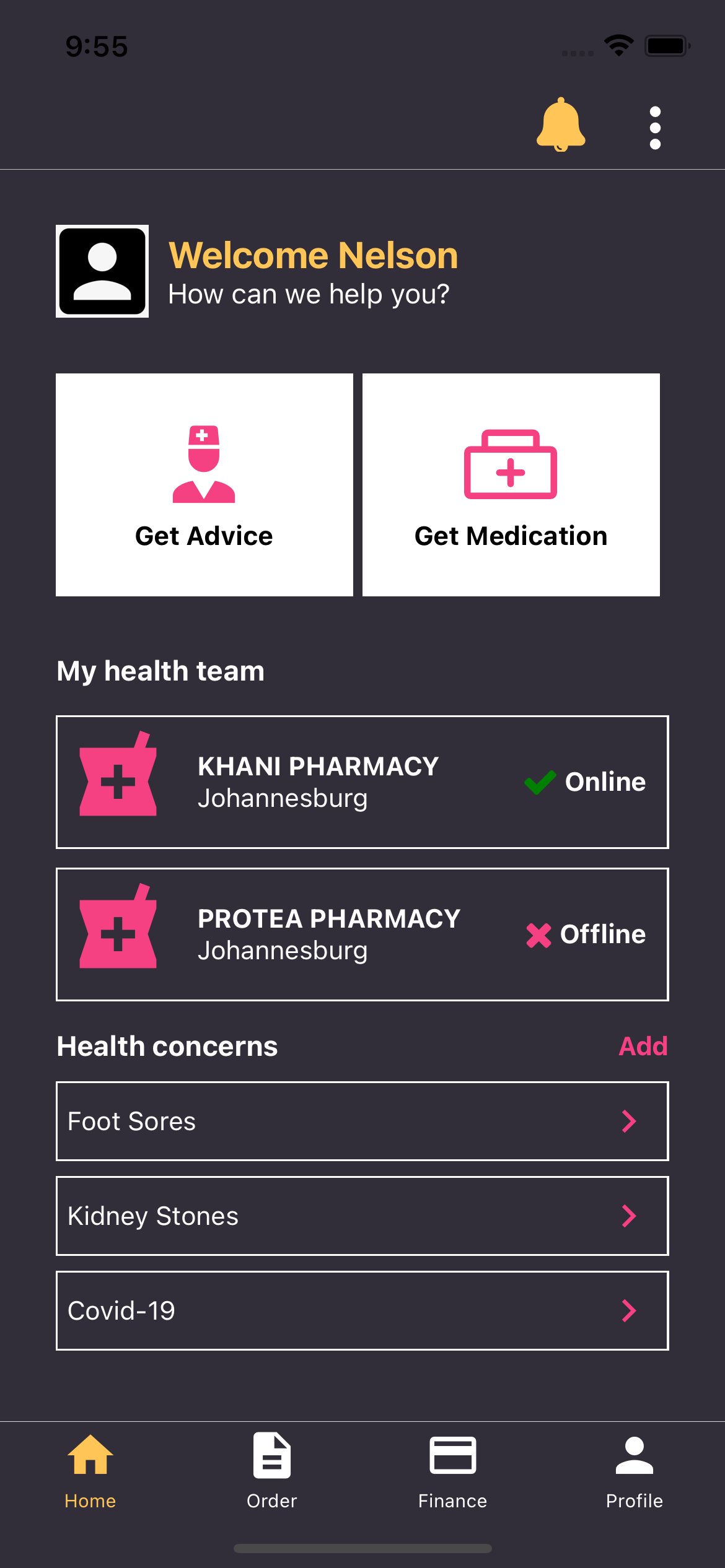 Innovation
HealthDart has recognized that the total cost of accessing healthcare includes both direct and indirect costs. Buying medicine "costs" more than the price of the medicine itself: it includes the stress, time and work loss implied. HealthDart helps South Africans get the care they need faster and cheaper, without traveling to pharmacies in person, via a simple messaging platform. Patients can use the platform to order medicines and supplies, and seek advice where a deeper understanding of medicine use is needed. 
After medicine is delivered to the patient, HealthDart also follows up to see if the ailment has improved and ensures that the patient has fully recovered. Some patients have noted this makes them feel cared for. 
The team also leverages data to understand what types of needs patients are approaching pharmacies with and builds promotions for packages – such as flu kits – that can further help patients save on commonly bought items and get the relief they need.
The team is exploring options to continue improving their patients' digital health journeys, with additional features. For pharmacies, HealthDart is creating a new digital sales channel that can help them grow their businesses. Through a unique cost-sharing model, this service is cheaper for both patients and pharmacies to use compared to the limited alternatives in townships.
Growth potential
Data from the World Bank, Council for Medical Schemes and BMI Research, analyzed by the startup, suggest that the total out of pocket (OOP) spend in South Africa amounts to over $4 billion, 51% of which comes from buying medicines and consulting GPs and other specialists.  The team's data analysis also showed that the OOP spend in Nigeria alone is over 77% of total healthcare spend. This is 24% in Kenya, and roughly 40% in Ghana – amounting to a total of over $13 billion in OOP expenditure in these three countries alone. Additionally, in Nigeria, 98% of the market share lies with independent pharmacies, and in Kenya, informal pharmacies make up 66% of the market.
Various African markets face similar healthcare system challenges and rely heavily on independent pharmacies, providing a rich environment for a solution like HealthDart's to support local enterprises and those in need of more accessible and affordable healthcare. 
Through HealthDart, the services can be brought closer to those who need them. To date, HealthDart completed a pilot with four pharmacies in Johannesburg in May and saw 40% week-on-week user growth, half of which converted into paid customers before the end of the pilot. HealthDart pharmacies also saw an increase in revenue of approx. R30,000 (~$2000). Since then, the team has expanded operations, is currently working with nine pharmacies across Johannesburg, has completed over 350 deliveries and is now seeing deliveries grow month-on-month at 25%.
---
The Catalyst Fund model delivers outsized success compared with other accelerator programs. We accelerate startups that excel on three fronts:
Impact: Catalyst Fund startups deliver (or, in the case of B2B firms, facilitate the delivery) of life-changing products and services to underserved populations. These can include financial services like loans, savings, insurance, and investment, but also access to productive

inputs or essential services such as energy, sanitation, and water.
Innovation: Our startups are pioneering game-changers that are innovating new products and business models. They drive the sector forward by demonstration effect and via the learning that Catalyst Fund documents and shares. 
Growth potential: Catalyst Fund startups are distinctively investment worthy, developing businesses that are scalable, with high growth potential. Our startups are selected by an Investor Advisory Committee, who have deep experience in emerging markets and nominate high-potential startups, and then sponsor and mentor them through Catalyst Fund. As a result, our startups raise more funding than startups from other accelerators.