Accelerating to Investment: Four Strategies for Securing Follow-on Funding for Fintech Startups
February 14, 2019 - 5 mins read
The goal for every startup — fintech or otherwise — is securing funding for growth. Yet most fintech startups launch with an abundance of ideas and optimism, but without the capital to test and scale their products. So their journey ends before they can achieve impact — and before the broader ecosystem can benefit from their innovations.
The Chicken and Egg Conundrum
The problem is, securing funding in emerging markets is especially difficult: Capital is scarce, many startup models are unproven in these environments, traction with low-income customers can take longer, and foreign investors are unfamiliar with the sector and local markets. This results in a "valley of death" for early-stage companies, as they fail to generate sufficient revenue to offset the costs of launching in a realistic timeframe.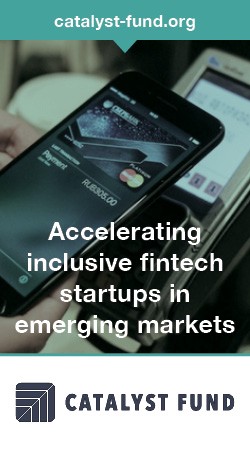 As a result, entrepreneurs invest their time and energy in running around to raise capital to bridge this valley, rather than building and testing their products to successfully reach growth milestones. Without these milestones, startups cannot demonstrate the proof points that investors seek. So investors report they are seeing companies that are just too early or too risky for them to consider, and founders are unable to find patient capital for testing and iterating their products.
Partnering Against the Odds
Yet even under these circumstances, Catalyst Fund companies are closing deals. For every dollar invested in Catalyst Fund, a global accelerator program managed by BFA Global, our early-stage, inclusive fintech startups have gone on to raise $13.05 in investment capital.
Catalyst Fund employs several strategies so that investors are partners in accelerating inclusive fintech, and not merely an exit strategy for the startups:
Create intimacy between investors and startups: Many impact investors are from developed markets, and they may lack experience in emerging markets and in the fintech sector. Catalyst Fund starts by formally engaging investors who are interested in or have experience investing in inclusive fintech early in its acceleration process. The investors are tasked with sourcing, selecting and mentoring the pre-seed companies throughout the program, so when the startups are investment ready, the investors already know them inside and out. As Omidyar Network, one of our investor partners, puts it, "Catalyst Fund provides an opportunity to stay close to early-stage innovators to determine which are investor-ready over time."