Why we invested: Kandua is an online marketplace for skilled gig workers that offers tailored, embedded financial services
March 9, 2021 - 4 mins read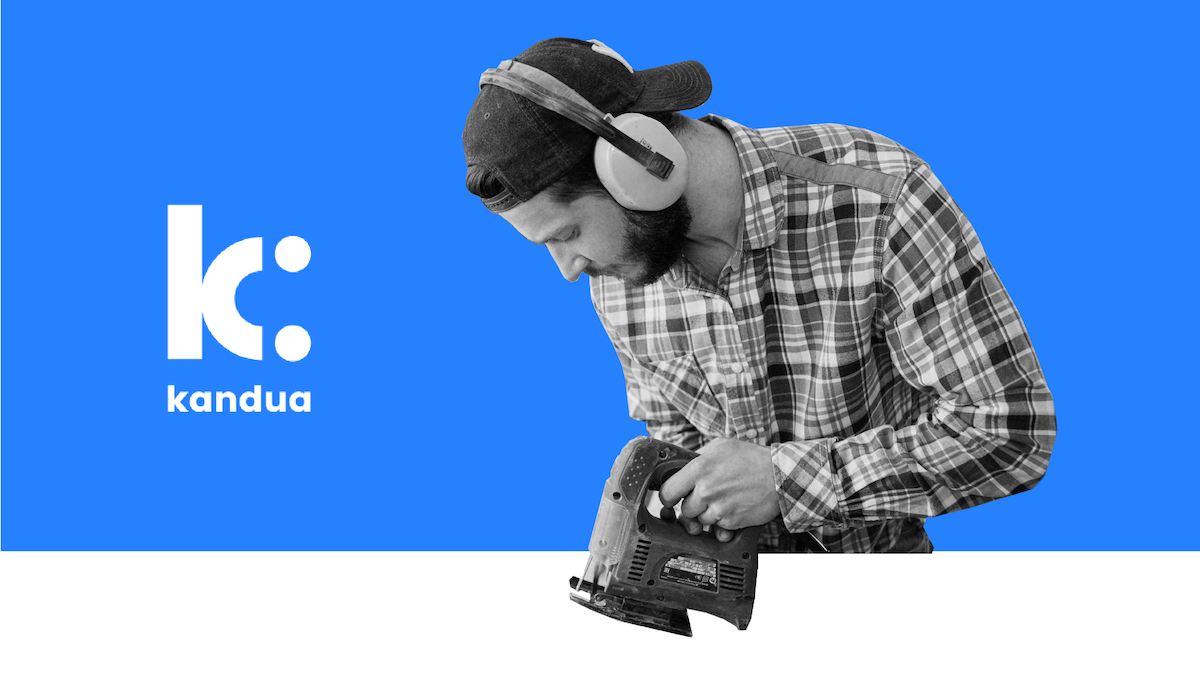 The gig economy, which includes platform workers, informal daily wage laborers, and more, has been heralded as the future of work in Africa. In South Africa, $4B is spent every year on home services, mainly provided by gig workers – the informal independent contractors and small businesses that dominate the sector. 
These workers struggle to invest in professionalizing their offering and lack access to formal financial services, such as credit and insurance. In addition, they struggle to find work consistently; they are limited by word-of-mouth prospecting, paper-based processes, strong competition, and lack of marketing capabilities and tools.
South African startup Kandua helps gig workers by providing a digital platform that connects home service professionals with customers in need of jobs done. Moreover, the platform provides pros with financial, operational and marketing tools to improve their professionalism and access to digital financial services to improve their financial health. Kandua's mission is to shorten the distance between having a skill and making a living from it.
Impact
According to Kandua, most South African gig workers are in their early thirties and have a high school degree, along with some vocational training. They run informal businesses independently, and depending on the type of services they provide, earn between R8,000-15,000 (US$ 533-1,000) a month. Unfortunately, many struggle to maintain consistent income and most have no way to grow their businesses. 
Digital commerce presents new opportunities to bring these workers more and better work via digital platforms and marketplaces that feature jobs and customers requesting their services. These platforms typically function in two ways: (i) service providers operate in a marketplace and bid on jobs posted, which leads to negotiation processes, or (ii) platforms establish fixed rates based on a standardized scope of work, and customers are either matched with or can choose the service provider they wish to hire.
Kandua has created exactly such a marketplace for home service providers. By consolidating jobs in one place, Kandua allows workers to more easily and more quickly find jobs when they need them. As a result, the average pro on Kandua's platform earns about one month of additional income through jobs they get directly via the marketplace, and indirectly from referrals and repeat customers from Kandua jobs.
Moreover, Kandua offers benefits for customers as well. By vetting pros, Kandua minimizes the risks customers face when hiring small, independent contractors to execute home renovations, maintenance, and repairs. Workers on the platform are more likely to have the skills needed to perform the job in question, and have greater incentive to do a good job since customers can leave reviews for individuals pros. 
Innovation
Kandua's offering includes a marketplace as well as specific features for both customers and providers. Customers post information about the jobs they need done on the platform. Pros buy credits from Kandua, which they spend to have the opportunity to provide the customer with a quote for services. Customers receiving a quote are provided a link to the pro's Kandua profile, where they can view verified ratings and reviews from previous customers, information about the pro and their business, and photos of their previous work. They can use this information, together with the formal quotes that pros can send to them directly through Kandua, to make a decision on who to hire. Customers are also able to choose a Kandua pre-set price for their work for certain kinds of jobs. 
Kandua is specifically designed to ease use for pros who may have lower literacy or digital abilities. For example, they can be onboarded through a variety of channels including phone, online, and WhatsApp channels. Pros can make and receive payments through a variety of methods and use the Kandua platform to engage and keep track of their customers. This not only allows service providers to enter into the digital economy, it also gives them an organizational platform through which they can manage their business. 
Kandua also increases workers' access to tailored, embedded financial services and is testing products like vehicle financing and working credit. For example, Kandua offers invoice based financing to pros allowing them to receive their money quicker than the customer's payment terms. These innovations have the potential to not only enhance Kandua's offerings, but also provide tools to upskill their pros, get them paid faster, and improve their livelihoods.
Growth Potential
Kandua's B2C business is growing as more customers and pros are learning about the service. Furthermore, Kandua's B2B momentum is building, in which other businesses offer Kandua's services to their customers, or use Kandua as a way to connect with an ecosystem of small businesses, either as customers or as suppliers. 
The startup has already secured a multi-year partnership with Leroy Merlin, a French home and hardware retailer and recent entrant into the South African market. Leroy Merlin customers can purchase installation services, facilitated by Kandua, when they purchase a kitchen set, bathroom fittings, air conditioners, or more. For each installation that customers opt for, Kandua earns a commission, and Leroy Merlin's customers benefit from a reliable, affordable and convenient installation service.  Evidently, these interventions can extend to multiple industries that serve the home. 
Kandua's additional opportunities for business development consist of new partnership areas, embedded financing, insurance, and upskilling for their pros.
South Africa's home services market size is the third largest market after ecommerce and travel. Kandua is building a business that can change the lives of thousands of professionals who operate in the home services industry. Similarly large markets exist throughout the continent.
Kandua is building a new market ecosystem for local services by revolutionizing access between skilled gig workers and customers. For all repair and renovation jobs, with their thousands of vouched for, vetted, and verified service providers, Kandua.com is the best way to get things done. 
---
The Catalyst Fund model delivers outsized success compared with other accelerator programs. We accelerate startups that excel on three fronts:
Impact: Catalyst Fund startups deliver (or, in the case of B2B firms, facilitate the delivery) of life-changing products and services to underserved populations. These can include financial services like loans, savings, insurance, and investment, but also access to productive inputs or essential services such as energy, sanitation, and water.
Innovation: Our startups are pioneering game-changers that are innovating new products and business models. They drive the sector forward by demonstration effect and via the learning that Catalyst Fund documents and shares. 
Growth potential: Catalyst Fund startups are distinctively investment-worthy, developing businesses that are scalable, with high growth potential. Our startups are selected by an Investor Advisory Committee, who have deep experience in emerging markets and nominate high-potential startups, and then sponsor and mentor them through Catalyst Fund. As a result, our startups raise more funding than startups from other accelerators.