Why we invested: Jetstream is enabling businesses in Ghana and Nigeria to trade across borders
February 16, 2021 - 4 mins read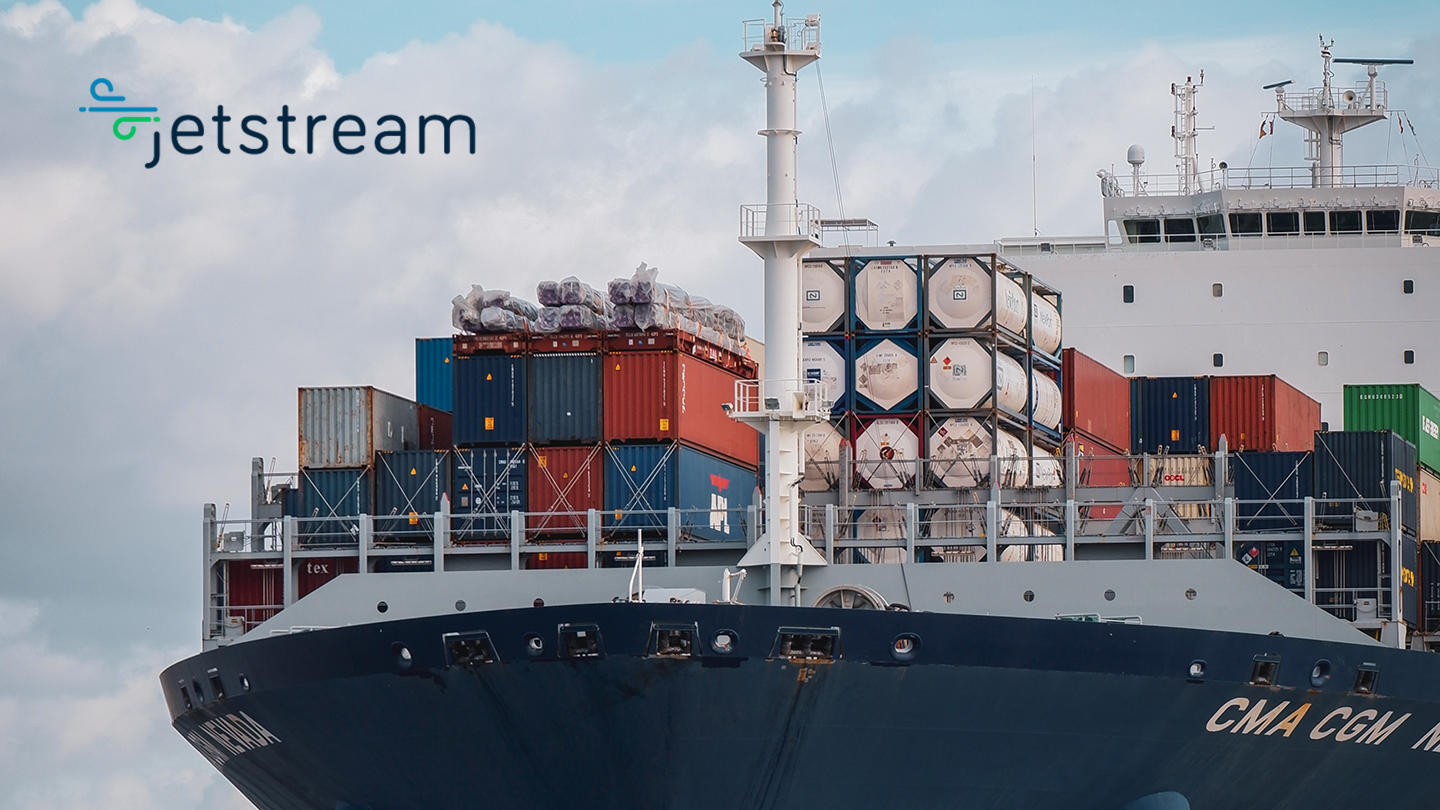 Businesses (such as SMEs) struggle with the processes, paperwork, and investment needed to ship their goods across international borders and, as such, the markets to which they have access are limited. Especially in smaller countries where economies function on a regional basis, exclusion from cross-border trade places a rather low ceiling on their growth. This is an enormous missed opportunity for growth, especially as digital commerce and free trade agreements grow the potential of cross-border trade in Africa.
Jetstream Africa's mission is to leverage technology to enable African businesses to see, and ultimately control, their own cross-border supply chains. The company offers two critical services: Jetstream Freight Forwarding is a freight company that helps shippers import or export goods to and from Ghana and Nigeria. To facilitate the freight work, the team developed Jetstream Tech, a digital platform that offers shipping agents, customs brokers, and logistics vendors a way to pay for and track cargo as it changes hands in complex, siloed supply chains.  These players operate in fragmented, non-transparent ways, while Jetstream's tech solution provides visibility, lower costs, and greater choice. Given the working capital limitations faced by many importers and exporters associated with trade, the team is developing a finance product to help small and medium businesses in Ghana and Nigeria ship bigger cargoes, with more frequency. 
Impact
Cross-border trade in Africa is a vast opportunity especially as the African Union's Malabo Declaration intends to triple intra-African trade in agricultural commodities and services by 2025. This level of ambition makes sense given that current trade levels are low and costs to export are high, contributing to $70 billion a year lost in trade since the 1960s. Given this modest starting point, it is clear that cross-border has nowhere to go but up.
These low levels of trade have many causes, including insufficient trade infrastructure for communication and transport. Today, the African continent has the highest shipping costs in the world. For example, five of the bottom ten countries ranked according to their port performance (as measured by average port hours weighted by the size of vessels) are located in Africa. This infrastructure also includes shipping agents, of which there are only one for every 100,000 people in Africa (compared to 27 in the United States) (source: Jetstream).  
Digitization of payments, contracts, quotations and other communications can rapidly increase efficiency and execution of trade agreements. By providing a digital platform to connect shippers (those wanting to ship abroad) with other actors in the ecosystem, Jetstream provides essential infrastructure for facilitating trade in Africa. Instead of depending on personal contacts or searching through markets, Jetstream provides an easy, online resource that allows shippers to access freight forwarders (shipping agents), port vendors, and the other services they need to get goods to their destination. Not only does the platform ease the process of making contacts, but it also facilitates the generation of contracts, cost comparisons, invoicing, and other essential steps of the complex process of international trade.
Moreover, by acting as a shipping agent (or freight forwarder) itself, Jetstream is able to provide high-quality services directly to parties looking to ship goods. In this role, the Jetstream team observed that many small businesses did not export as frequently as desired because they lacked the upfront capital needed to pay for fulfillment and shipping services (since they tend to receive payment upon arrival of the goods). As such, exporters would bypass potential sales opportunities since they lacked capital to complete production and send the inventory before payment. To facilitate such sales, the team recently piloted a purchase order-based credit and insurance product so as to help MSEs avail themselves of export opportunities and grow their businesses. For example, the startup recently helped a shea butter exporter that works with small-scale producers to secure and execute international trades. Such credit can allow small businesses to move from quarterly exports to a monthly schedule. 
Innovation
Much like other online marketplaces, Jetstream leverages greater smartphone penetration, access to digital payments infrastructure, transactional data as well as increased overall connectivity to integrate siloed cross-border players into a single platform where trade flows can be tracked and underwritten by investors and insurers, anywhere in the world.
Growth potential 
African countries have made various commitments to increase intra-continental trade in recent years. In addition to the Malabo Declaration, the African Continental Free Trade Area Agreement of 2108 commits countries to remove tariffs, and other liberalizing measures. If the measures are implemented, the continent would form a single market of over a billion consumers with a total GDP of over $3 billion. Intra-African trade could increase from 10.2% in 2010 to 15.5% in 2022, creating an enormous potential market for Jetstream to serve, especially as MSEs seek to take advantage of these opportunities. These trends are already in play and logistics providers are struggling to keep up: the cost for transporting a 40-foot container and 20-foot container to warehouses has increased 400% in the past few years in Nigeria.
Trade will not only increase GDP of these countries, but experts also hope that it will help African countries move away from reliance on extractive industries (Mineral products like petroleum and ore account for 33% of intra-African exports and constitute 50% of total exports from Africa to the rest of the world) and diversify into new industries. Moving away from extractive industries would bring greater wealth via increased productivity as well as increased stability to the region through protection from volatility in commodity prices. 
By building out digital infrastructure specialized to cross-border logistics in Africa, Jetstream is connecting the dots between supply chain stakeholders across political borders in Africa, and shaping the frontier of continental integration.
---
The Catalyst Fund model delivers outsized success compared with other accelerator programs. We accelerate startups that excel on three fronts:
Impact: Catalyst Fund startups deliver (or, in the case of B2B firms, facilitate the delivery) of life-changing products and services to underserved populations. These can include financial services like loans, savings, insurance, and investment, but also access to productive inputs or essential services such as energy, sanitation, and water.
Innovation: Our startups are pioneering game-changers that are innovating new products and business models. They drive the sector forward by demonstration effect and via the learning that Catalyst Fund documents and shares. 
Growth potential: Catalyst Fund startups are distinctively investment-worthy, developing businesses that are scalable, with high growth potential. Our startups are selected by an Investor Advisory Committee, who have deep experience in emerging markets and nominate high-potential startups, and then sponsor and mentor them through Catalyst Fund. As a result, our startups raise more funding than startups from other accelerators.