Why we invested: Farmz2U is improving the resilience of farmers in Kenya and Nigeria
January 10, 2023 - 3 mins read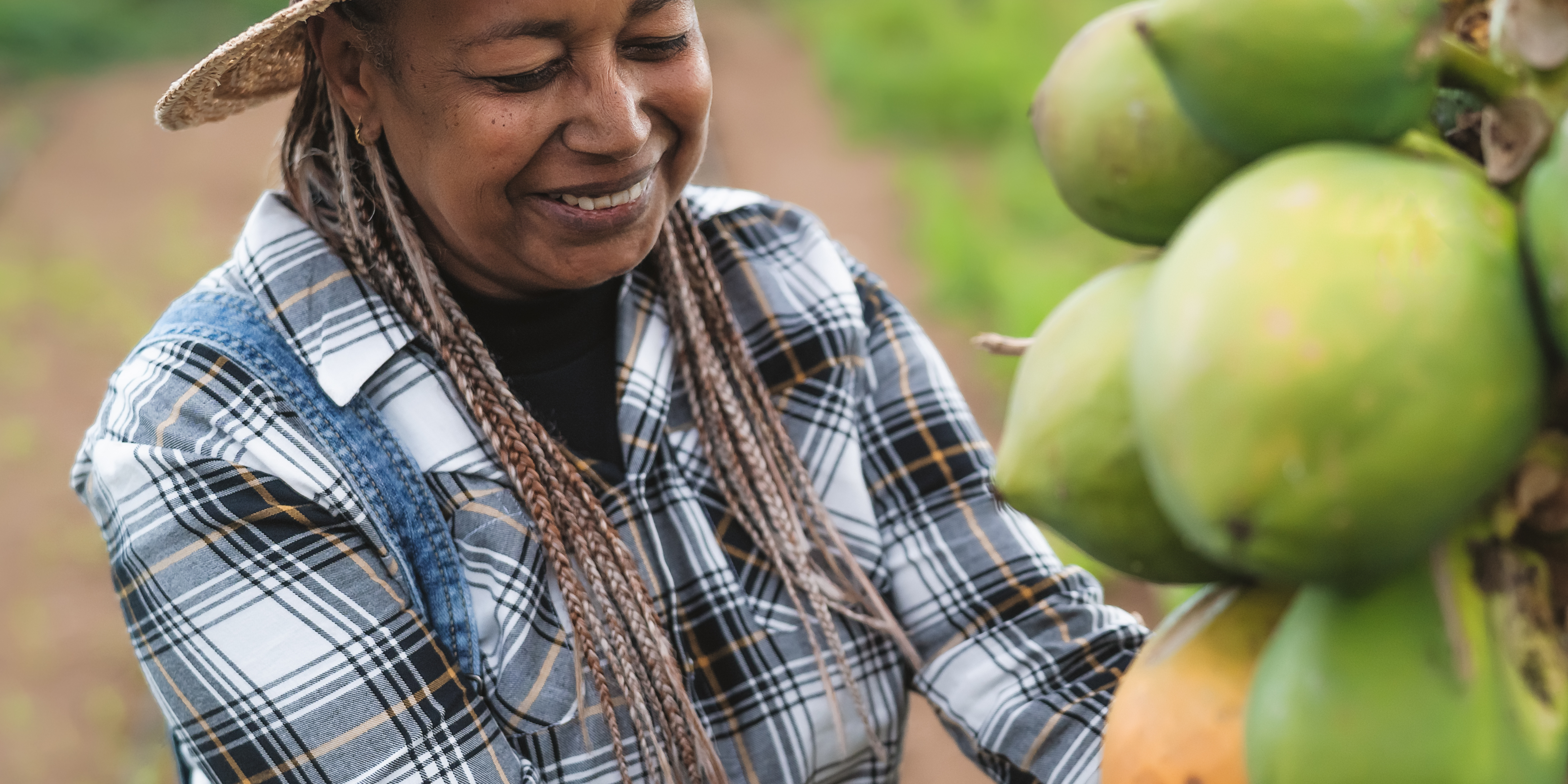 On the African continent, approximately half of all food produced spoils, largely due to supply chain inefficiencies. This means that enough food to feed 300 million people goes to waste, creating both food insecurity and hindering economic development in the African region.
Despite its significant economic contribution in many African markets like Nigeria and Kenya, technological innovation in the region has historically been limited. The productivity of the agricultural sector on the continent remains hindered by complex logistical and supply chain issues and the sector has yet to incorporate relevant technological innovation. 
To tackle these problems, Farmz2u has built data-driven digital tools enabling farmers and buyers to tackle many issues faced along the agricultural supply chain.
Innovation
Farmz2U started out with the goal of helping smallholder farmers get access to funding for their operations. However, over the past two years, their team has learned that farmers face issues beyond just a lack of capital. They realized a more comprehensive approach was needed to truly make a difference for these farmers since the challenges they face are larger and more complex than supply chain issues. This is why Farmz2U's offering has expanded to a supply-chain digital technology solution, in line with its product development roadmap.

While their innovation initially focused on farmers (Growers), the tools they are building, which are supply chain focused, support Suppliers and Buyers in the food and agriculture sector. In most markets, larger, more sophisticated buyers/suppliers must interface with small and medium producers with low-tech literacy and limited access to business finance. These interactions lead to complicated dealings along the supply chain, creating friction and costs. Farmz2U provides a unique solution in this environment by optimizing t digital tools specifically for the agricultural supply chain. 
Though the complexity and size of the agricultural supply chain cause many issues, it also presents an enormous opportunity given the demand for easy-to-use digital tools. Farmz2U is building tools to respond to this demand. Their solutions make it easier and cheaper to execute financial transactions, and for buyers and farmers to work together.

Farmz2U's central product is its lending platform, which reduces the risk profiles of growers (farmers of different sizes) and unlocks the capital they urgently need. The platform lowers acquisition costs by capturing and profiling many growers who are generally not deemed creditworthy by traditional lenders. Farmz2U onboards growers to their buying and re-selling platform, which allows aggregators to expand their sourcing reach, eliminates many costly logistics risks, opens them up to more broker agents and enterprise buyers, and connects them to short-term working capital. 
These transactions allow lenders to deploy more capital along the chain, all backed by the increased creditworthiness of farmers and decreased risk faced by large food buyers. Farmz2U considers this single Lending and Enterprise Resource platform to be the much-needed operational engine missing in the agricultural supply chain in Nigeria and Kenya.
Impact
With the initial focus of its technological innovation on farmers, Farmz2U ensured an increased adoption of regenerative farming through data-driven tools and community building. More sustainable production for farmers is a fundamental need in achieving food security and regenerative farming, in which organic farm waste is returned to the land and environment, thus enhancing soil health and sequestering carbon (CO2) to offset emissions. 
Regenerative farming by Farmz2U farmers yields sequestration of over 3,500 tons of Co2 yearly. Beyond this, Farmz2U aims to work towards a net-zero emissions agriculture within its users, starting with farmers. Farmz2U has already improved the resilience of more than 6,000 farmers in Kenya and Nigeria. 
Farmz2U's impact objectives in terms of ESG are very ambitious over the coming years. By 2025, the target is to increase CO2 sequestration to 15K tons yearly, increase the income of growers by 300%, increase female participation among its users by 50%, maintain remuneration gaps of less than 25% across different levels of employment within Farmz2U and finally, develop and implement a targeted approach to measure their sustainability impact and community investments.
Growth potential
Since launching in November 2019, Farmz2U is now live in both Nigeria and Kenya. So far their team has onboarded over 30,000 growers onto their digital platform, secured over a $100,000 credit line from lending partners (suppliers), and has received over $2m in procurement orders from buyers. In 2023, Farmz2U expects to have the number of growers and aggregators needed to roll out the first version of its enterprise digital procurement tool to serve the large, complex buyer organizations that have indicated a strong desire for Farmz2U's digital tools.
---
The Catalyst Fund model delivers outsized success compared with other accelerator programs. We accelerate startups that excel on three fronts:
Impact: Catalyst Fund startups deliver (or, in the case of B2B firms, facilitate the delivery) life-changing products and services to underserved populations. These can include financial services like loans, savings, insurance, and investment, but also access to productive inputs or essential services such as energy, sanitation, and water.

Innovation: Our startups are pioneering game-changers that are innovating new products and business models. They drive the sector forward by demonstration effect and via the learning that Catalyst Fund documents and shares.

Growth potential: Catalyst Fund startups are distinctively investment-worthy, developing businesses that are scalable, with high growth potential. Our startups raise more funding than startups from other accelerators.