Why we invested: Shopa is delivering wholesale prices to informal retailers
January 10, 2022 - 4 mins read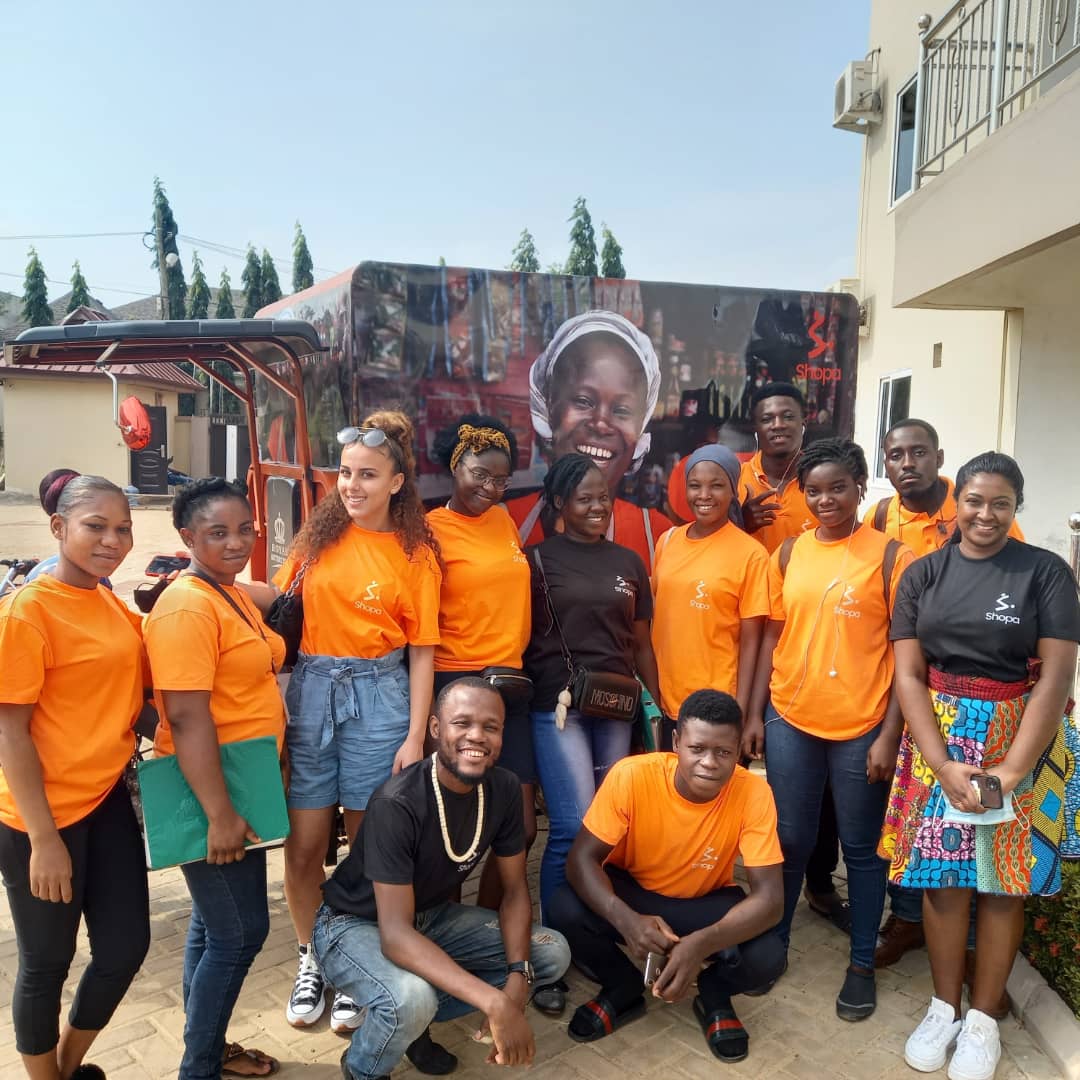 In Ghana, informal retailers make up a $2.5 billion industry that provides consumers with the essential goods they need on a daily basis. While over 95% of retail transactions in Ghana take place in the informal sector, the supply and distribution systems are set up for larger, formal retailers. 
Despite their large numbers, individual informal retailers remain at a disadvantage, largely because they cannot access wholesale prices like larger retailers. Although the informal retail sector is significant, there are few distributors and suppliers that serve informal shops, which must depend on a fragmented series of middle men and distributors to procure the supplies they need. As a result, they suffer from irregular supply, higher prices, and the physical burden and the costs of going to the market to restock and closing shop for 2-3 hours. 
As a B2B order and delivery platform, Shopa seeks to help Ghana's 300,000 informal retailers grow by aggregating their order to generate sufficient volume to negotiate better prices with wholesalers and distributors, and by providing a logistics infrastructure for the last-mile. Once onboarded through a dedicated sales agent who supports the shopkeeper, Shopa offers a multi-channel approach via a mobile app, WhatsApp, SMS, and a call center to make purchasing and receiving products as easy as possible for shopkeepers. 

Impact
Shopa has secured partnerships with a wide range of different suppliers and distributors of global manufacturers such as Unilever and Nestle, and local firms such as Parle and Far East Mercantile Ghana. These partnerships help Shopa secure the best rates for products, resulting in savings it can then pass on to customers.
Shopa's direct partnerships with key FMCGs suppliers allow them to procure directly from FMCGs and provide stock to their customers within four to six hours. This compelling offering  has helped Shopa register over 2,000 informal retailers, within just a few areas of Accra, since launching their product in November 2020. Shopa has delivered about $230,000 in gross merchandise value each of the past two quarters to roughly 900 active users. Of its 2,000+ registered businesses, over 95% are women-owned.  
In addition to helping informal retailers get products conveniently and affordably, Shopa is helping non-smartphone users that are usually excluded from fintech innovations access these benefits. Shopa accepts orders through a call center, SMS, WhatsApp, or in person. Shopkeepers appreciate these options; only 10% of Shopa's orders come via a smartphone. 
Finally, Shopa has partnered with financial service providers like Pezesha to help retailers finance their inventory for working capital they otherwise might not have. Partnerships with financial service providers allow Shopa to offer credit to its customers at low interest rates which enablemerchants to hold more inventory and increase their sales.
Innovation
Solutions to provide wholesale prices to small retailers already exist around the world. Shopa follows in the footsteps of these companies by aggregating orders to get the best prices for their customers and providing them with a convenient platform to order stock for their shelves. 
Shopa goes further by working directly with retailers in a community to deliver quickly within a given radius. Similar to unicorn start-ups in the US & Europe, Shopa is geographically close to its customers. This innovation has two benefits. First, it improves customer service by ensuring item delivery is always free to the customer while being low-cost to Shopa. Second, it attracts new customers with its fast, convenient, and reliable delivery method that reduces the need for retailers to close their shops and go to the market to purchase more goods.
Growth potential
Shopa's current active user base represents only 0.3% of the enormous $2.5 billion retail market. Similarly, Shopa is currently only active in Accra, with plans to expand to Kumasi, and Takoradi by next year. Both of these facts indicate that there is a large market of informal retailers to capture. Additionally, Shopa's innovations on growing its network of wholesale retailers give it a competitive edge as it expands its operations and sustains long-term growth. 
Shopa is well positioned to take advantage of this sizable market, as the team brings deep knowledge about selling and distributing FMCG products in their markets, is close to the ground with their MSE customers' needs, and accompanies retailers along their Shopa experience. As it currently stands, there are few players in this space, which also gives Shopa an early-mover advantage. 
The digital commerce company fully intends to capitalize on this potential market and projects that will grow its active user base by over 500% percent by the end of 2022. In order to move the order of volumes that will power their expansion, Shopa, like other model B2B procurement platforms in the continent, will continue to need growth capital to be able to invest in growing their distribution network:  for inventory, warehousing, sales agents, vehicles, and team expansion.
---
The Catalyst Fund model delivers outsized success compared with other accelerator programs. We accelerate startups that excel on three fronts:
Impact: Catalyst Fund startups deliver (or, in the case of B2B firms, facilitate the delivery) of life-changing products and services to underserved populations. These can include financial services like loans, savings, insurance, and investment, but also access to productive inputs or essential services such as energy, sanitation, and water.
Innovation: Our startups are pioneering game-changers that are innovating new products and business models. They drive the sector forward by demonstration effect and via the learning that Catalyst Fund documents and shares. 
Growth potential: Catalyst Fund startups are distinctively investment-worthy, developing businesses that are scalable, with high growth potential. Our startups are selected by an Investor Advisory Committee, who have deep experience in emerging markets and nominate high-potential startups, and then sponsor and mentor them through Catalyst Fund. As a result, our startups raise more funding than startups from other accelerators.