Why we invested: Tendo is professionalizing and democratizing the digital marketing economy
January 13, 2022 - 5 mins read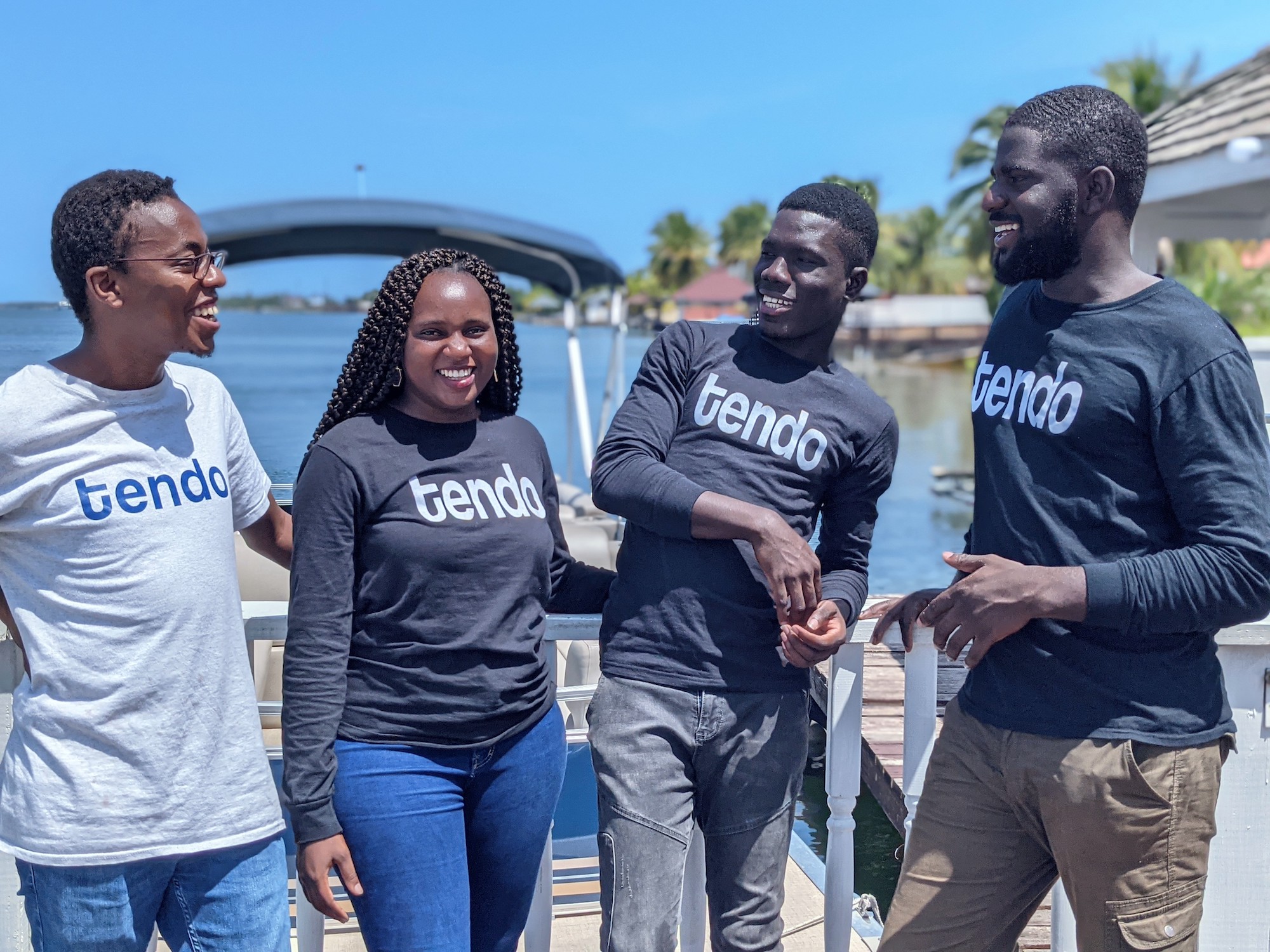 In Sub-Saharan Africa, 90% of retail takes place through informal channels. A growing proportion of those transactions are taking place online; in fact, e-commerce is set to account for 23% of global retail by 2024, more than double the 2018 total. Given the rates of informality in Africa, it may not be surprising that a good proportion of online commerce (32% of all e-commerce) in Africa is conducted informally through social media like WhatsApp or Instagram.
For small business owners, particularly young ones, selling online via social commerce is a compelling way to run a business since it avoids expensive set-up costs like licenses, rent, personnel, etc. However, one significant cost remains: the upfront cost (and associated risk) of buying and stocking merchandise to sell online. 
Tendo eases setup and operating costs for social commerce entrepreneurs by serving their backend for logistics, financing, and marketing. Tendo curates a catalog of popular products in diverse categories for entrepreneurs, or "resellers". Once resellers select the items they like, Tendo provides them with the digital marketing tools and materials, which the resellers can use to sell products at a price of their choosing. Once the reseller secures a sale, Tendo takes care of the rest: handling the payment, making the delivery, subtracting the cost of the item, and depositing the profits into their account. The resellers only need to harness their charisma and credibility to grow their business.
Impact
For many entrepreneurs, especially young people and women, selling via social media is a great avenue for starting a business. However, these exact segments of entrepreneurs also have limited access to capital, which they need to stock inventory and craft marketing materials to succeed in selling online.
Tendo helps social commerce entrepreneurs start their own businesses by eliminating the need to invest in inventory and in the skills needed for marketing, fulfillment, and digital payments. With Tendo's support, people typically excluded from the growing influencer and social commerce market can earn a living (or at least a side hustle) by selling products on social media like WhatsApp, Instagram, and Twitter. Tendo assembles and curates a catalog of popular products in categories like fashion, kitchenware, furniture, home decor, beauty and makeup, and others. so that resellers don't need to stock inventory. Instead, they can browse Tendo's catalog, and select the items they want to sell online, knowing that Tendo has the items in stock for when they secure a sale. 
Not only does Tendo offer an entry point to social commerce, it also helps resellers deliver a superior experience to their customers. Tendo handles the logistics of inventory management, delivery, and payments. This increases affordability and decreases risk for resellers, all while offering a better user experience for customers. 
Social commerce entrepreneurs are excited by the opportunity presented by Tendo. Since launching earlier this year, Tendo has registered over 1,100 users, about half of whom use its platform regularly and are already recording high sales per quarter. Most importantly, Tendo is helping women and young people, who are typically less empowered in the economy, earn an income. Seventy percent of its active users are women and 95% are younger than 35.
The value proposition also extends to suppliers who otherwise struggle to penetrate these markets and access last-mile sales channels. Via Tendo, importers and other merchandisers can access a sales force of individual resellers that have established, curated groups of customers who trust them. This value proposition has already attracted wholesalers from Makola and Kantamanto markets in Accra as well as other importers.
Innovation
Even as online marketplaces are increasingly popular around the world, significant portions of online commerce take place informally via social media. For example, a recent study by Caribou Digital found that nine of 10 MSEs rely on social media apps like Facebook and WhatsApp to carry out key business functions. These apps are themselves recognizing this opportunity and adding commerce functions like WhatsAppPay and Facebook Marketplace. 
Tendo is capitalizing on the growth of social commerce and the influencer community, recognizing its inclusive nature to provide efficiency, greater product diversity, and higher levels of service. As such, Tendo makes the online marketplace model more beneficial for small businesses that may not have the resources to stock inventory and create photos for marketing. This allows small businesses to increase their sales and helps youth in Ghana to become more financially independent. 
To continue its expansion, Tendo is now working with resellers who have limited experience selling online. These resellers need training to sell products online, so Tendo has developed digital marketing training to give newly-onboarded microentrepreneurs the skills they need to succeed and grow their businesses. This additional support has unlocked a new segment of resellers for Tendo, arming more social media users to become entrepreneurs. 
Tendo has also created an environment to enable success for all of its resellers by employing community managers who manage the relationship with up to 100 resellers at a given time. These managers help resellers identify which products to sell, teach them about digital marketing skills such as setting prices and promoting products, and identify strong performers that Tendo can then convert into new community managers. Most importantly, these community managers help Tendo's clients feel connected to the company and develop a sense of community with their peers.
Growth Potential
E-commerce is already a large industry in Africa, valued at almost $30 billion per year. E-commerce as a whole and particularly the social commerce sector has grown dramatically over the past several years. Since 2016, the influencer market has grown dramatically from $1.7 billion to $13.8 billion in value, and 32% of all e-commerce in Africa is conducted through social media like WhatsApp or Instagram, a percentage that continues to grow. While still nascent in Ghana and in emerging markets more generally (with the exception of China), Tendo is entering a market that is soon to take off. 
Tendo's business model is well positioned to take advantage of this growth. The microentrepreneurs that work with Tendo are self-employed and can be onboarded quickly and easily to begin using Tendo's platform and expand sales. Similarly, the decision to register with Tendo and begin selling products online has a low barrier to entry for a given individual. This means that users can work full-time, part-time, or irregularly but remain part of the Tendo platform, growing both their and Tendo's business.
Ghana is a fertile place for Tendo to begin its operations. In Ghana alone, there are 8.2 million social media users. Beyond Ghana, Tendo has plans to reach young people and potential entrepreneurs throughout West Africa. It has already begun a pilot program in Lagos and intends to launch in Nigeria shortly. Building on the success of establishing itself in Ghana, Tendo has ambitions to scale across West Africa in the next six months.
---
The Catalyst Fund model delivers outsized success compared with other accelerator programs. We accelerate startups that excel on three fronts:
Impact: Catalyst Fund startups deliver (or, in the case of B2B firms, facilitate the delivery) of life-changing products and services to underserved populations. These can include financial services like loans, savings, insurance, and investment, but also access to productive inputs or essential services such as energy, sanitation, and water.
Innovation: Our startups are pioneering game-changers that are innovating new products and business models. They drive the sector forward by demonstration effect and via the learning that Catalyst Fund documents and shares. 
Growth potential: Catalyst Fund startups are distinctively investment worthy, developing businesses that are scalable, with high growth potential. Our startups are selected by an Investor Advisory Committee, who have deep experience in emerging markets and nominate high-potential startups, and then sponsor and mentor them through Catalyst Fund. As a result, our startups raise more funding than startups from other accelerators.