Short Description
BFA Global is a research, advisory, data analytics and product innovation firm focused on the intersection of finance, data and technology. We work with the world's leading innovators, development organizations, policymakers, financial institutions and more to help them build solutions that can contribute to more sustainable and inclusive economies.
One-Liner
Building more sustainable and inclusive economies through data, finance, and technology innovation
Headshots and Bio
David Porteous
Founder & Chair
David is the Founder and Chair of BFA Global and Co-founder and Chair of Digital Frontiers Institute. He has undertaken consulting assignments in the areas of financial strategy and policy for a wide range of clients including public clients such as DFID, the World Bank, CGAP and private clients including banking and telco groups. Prior to relocating to Boston in 2004, he was active in executive leadership roles in the development finance sector of South Africa with private and public financial institutions as well as FinMark Trust, an NGO involved in promoting financial inclusion policies and projects, and a public-private partnership which sought to promote low-income housing securitization. He has written several books including Banking on Change, a book which chronicles and analyzes changes in the retail financial sector of South Africa in the decade since democracy. David has a Bachelor of Commerce from the University of Cape Town, an MPhil from the University of Cambridge and a PhD (Economics) from Yale University.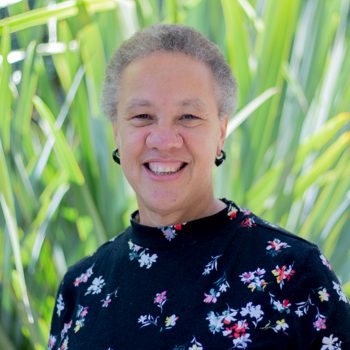 Amolo Ng'weno
CEO
Amolo is CEO of BFA Global. She is based in Nairobi but runs the company worldwide. Her recent areas of interest include the changing nature of work in developing countries with the growth of the digital economy; harnessing technology to provide micro-entrepreneurs with the financial and technical tools for growth; and how data analysis techniques can improve regulators' interactions with customers, including for resolving disputes. Formerly, she was the Managing Director of Digital Divide Data Kenya, a social enterprise that provides data and research services to companies and governments, while hiring young people from disadvantaged backgrounds and supporting their higher education.
Prior to that, Amolo held a position as Deputy Director in the Financial Services for the Poor team at the Bill and Melinda Gates Foundation. In that role, she worked to improve scale, range and impact of financial services available to the poor in developing countries. Prior to her work at the Bill and Melinda Gates Foundation, Amolo worked in Kenya, her native country, where she was the COO of the Trust for African Rock Art. She also co-founded Africa Online, East Africa's first internet provider, which operated in eight countries before sale to Telkom South Africa. Amolo holds a BA in Psychology and Social Relations from Harvard University and a Master of Public Affairs (MPA) from Princeton University.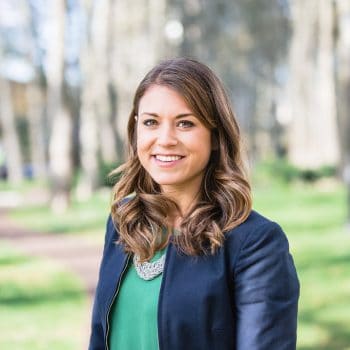 Maelis Carraro
Managing Principal Consultant & Director, Catalyst Fund
Maelis Carraro a Managing Principal Consultant at BFA Global and is the director of Catalyst Fund. She has over 10 years of experience working alongside fintech startups, development finance institutions, microfinance banks and impact investors to pioneer tech and data-enabled solutions that benefit underserved communities in emerging markets. She runs Catalyst Fund and its team and is deeply committed to accelerating early-stage inclusive fintech ventures in emerging markets. To date, she has helped 25 startups across Latin America, Africa and Asia create innovative, affordable and relevant financial solutions for underserved populations, designing tailored venture building projects that meet startups' needs. At BFA Global, she also ran the OPTIX program, working with four microfinance banks on digital transformation, behavioral interventions and product design to improve the financial health of people on low incomes.
Previously, she worked at the International Finance Corporation (World Bank Group), advising financial institutions globally on digital innovation and responsible financial inclusion, as well as the OECD, the Grameen Bank, and impact investor-Global Partnerships on impact investing strategies to support micro-businesses in Africa. She also co-founded RemitMas, a savings-focused digital remittances startup for Latino immigrants in the US, which sparked her passion for entrepreneurship and fintech.
Maelis is a Fulbright Scholar and holds a dual MBA and Master in International Affairs from Columbia Business School and the School of International and Public Affairs. She received her BA Cum Laude from University College London in Political Science and Economics. Maelis speaks English, French, Italian, and Spanish.