Re-envisioning fintech innovation in Kenya
October 28, 2019 - 3 mins read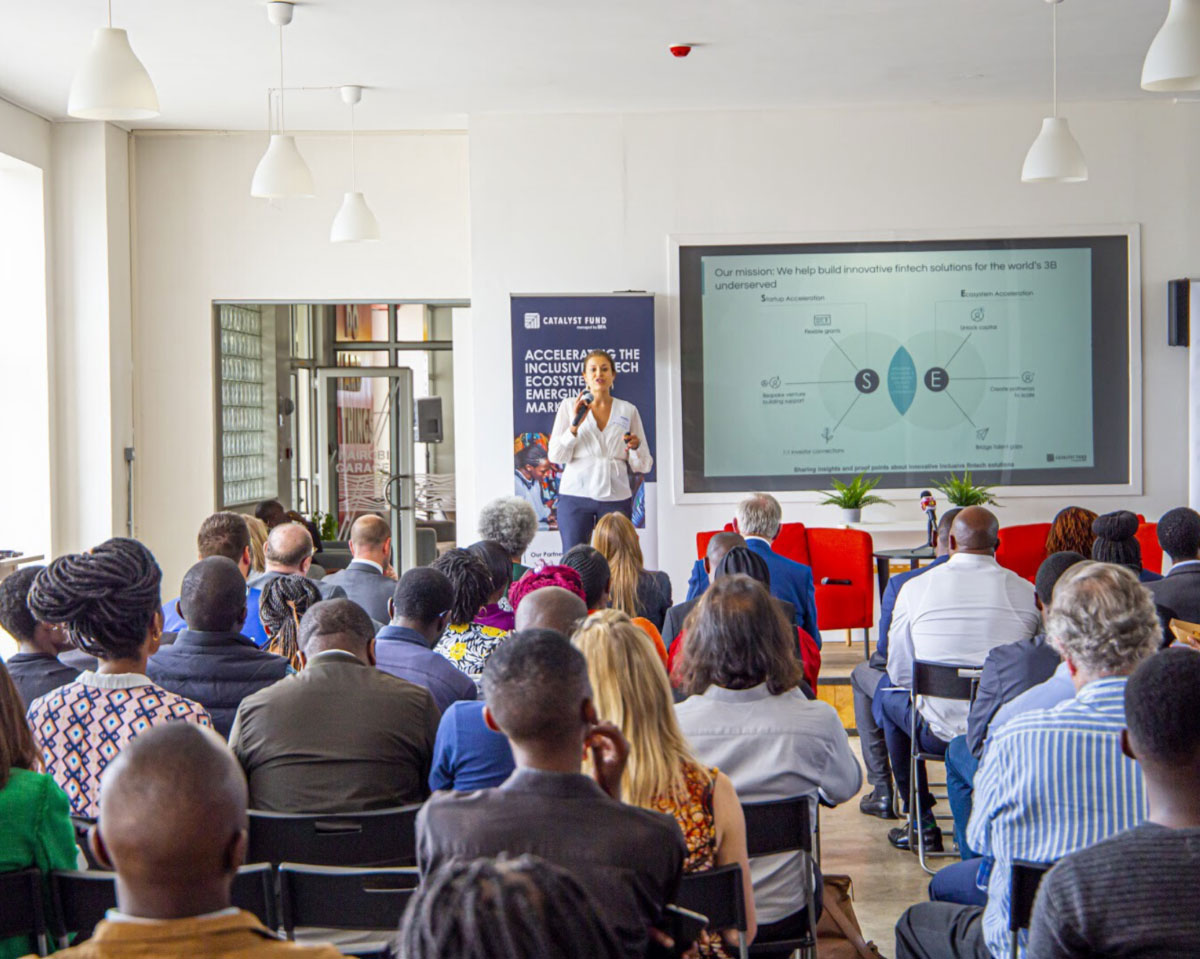 "…[We need to use] technology to shape the future…rather than simply allowing the future to shape us." – Alderman Peter Estlin, 691st Lord Mayor of the City of London
Last week, Catalyst Fund launched regional chapter in the country, alongside our partners FSD Kenya and UKaid, during a lunch event entitled "How Fintech Contributes to Kenya Vision 2030" at Nairobi Garage to accelerate fintech innovation in Kenya. We were joined by Alderman Peter Estlin, 691st Lord Mayor of the City of London, the British High Commissioner to Kenya, and a delegation from the UK Government.
Launched in 2015, Catalyst Fund is an inclusive fintech accelerator that supports innovative startups building affordable, accessible, and appropriate solutions to reach the world's three billion underserved, while working to develop innovation ecosystems across emerging markets.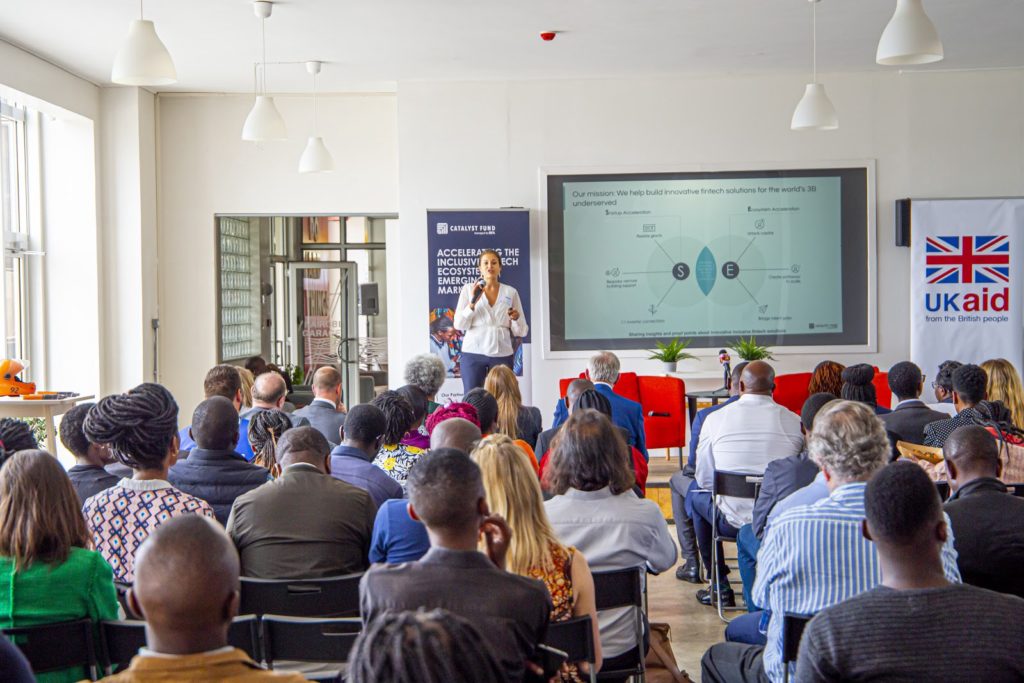 Our program mission: "To help build innovative fintech solutions for the world's three billion underserved."
Our inclusive fintech networking lunch was attended by 100+ investors, entrepreneurs, accelerators, banks, and other FSPs, along with the UK delegation. Together, we announced our commitment to the local fintech innovation landscape. After an introduction from BFA Global's CEO, Amolo Ng'weno, Maelis Carraro, Director of Catalyst Fund, reiterated our program mission: "to help build innovative fintech solutions for the world's three billion underserved."
The event featured Catalyst Fund Portfolio Company CEOs and regional heads from Chipper Cash, Turaco, Sokowatch, and PayGo Energy. They pitched and demoed their products, and were joined by some of their customers who walked us through their experiences with the products and the value they derive from them.
Following the lunch event, we sat down with key investors, corporates, and other ecosystem players in the Kenyan fintech market to learn more about the challenges and opportunities faced by the ecosystem. A few key takeaways:
It's time we bet on local talent: The need to bet on local talent came up several times during our conversations. Tamara Cook of FSD Kenya, during a fireside chat with Catalyst Fund's Kenya Country Manager Michelle Hassan, noted the need to support local founders and bring them into the innovation fold. As we have previously noted, access to mainstream and local angels continues to be one of the biggest barriers for local founders — a challenge that we at Catalyst Fund are committed to tackling.
Lack of access to a truly innovative, investment-ready pipeline of inclusive tech startups: Market enablers report that finding a pipeline is not a challenge. However, finding startups that are prepared to take on capital remains a problem. This motivates us to continue addressing the gap when it comes to de-risking fintech startups to better prepare them for investment.