Why we invested: Crop2Cash is unlocking access to finance for smallholder farmers in Nigeria
September 23, 2021 - 3 mins read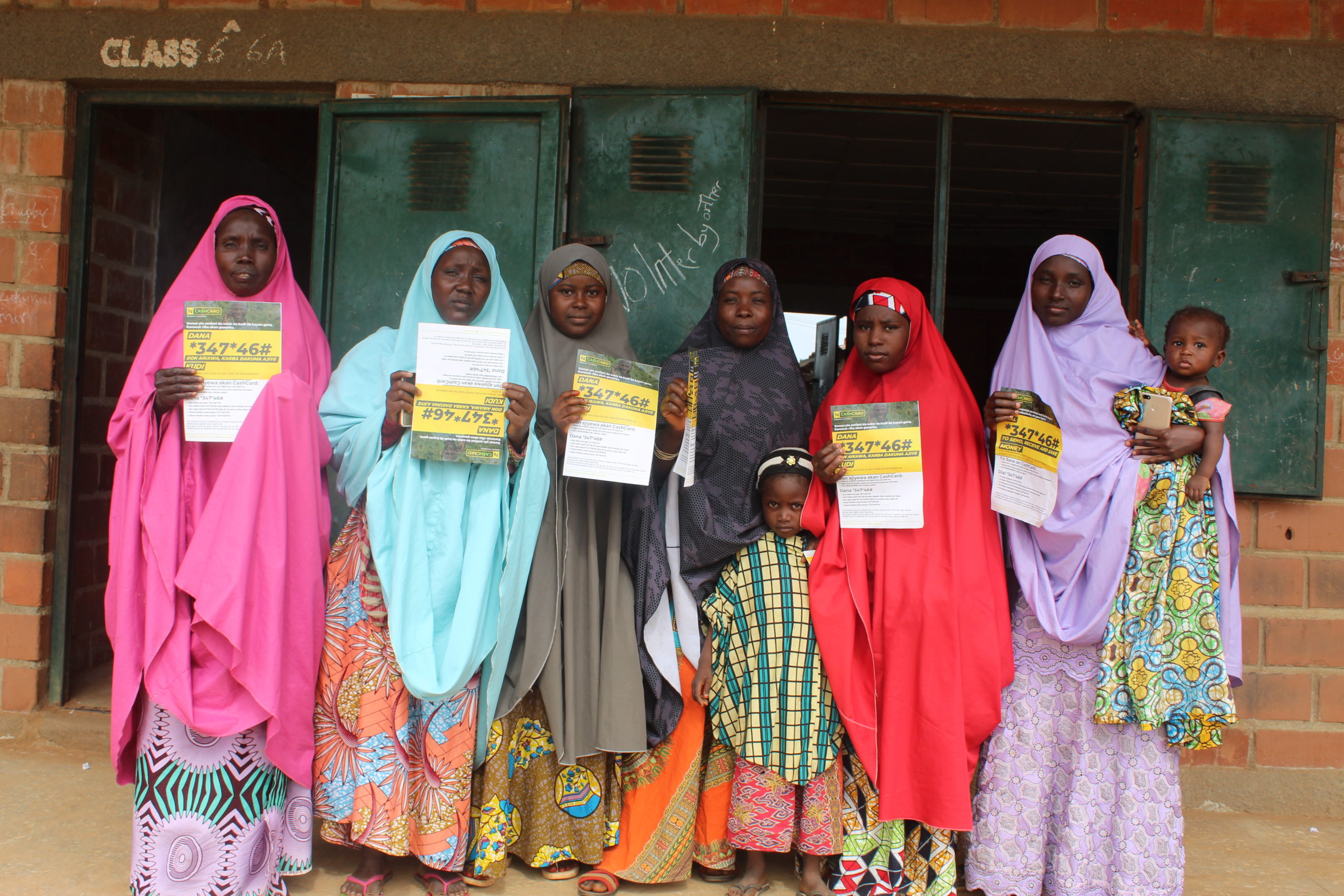 According to the FAO, over 70% of Nigerians participate in agriculture, mainly at the subsistence level. Agriculture made up 22.35% of the GDP in the first three months of 2021and employs 36% of the nation's labour force, making it the largest employer in the country. In all, the importance of agriculture to the Nigerian economy cannot be overstated. 
However critical, farmers remain at the margins of the economy. Recent research found that 78% of rural small-scale farmers are financially excluded, and only 25% frequently use financial services. Access to credit is even lower; despite accounting for 44% of Nigeria's GDP overall, the agricultural sector only receives 2% of the total loans by commercial banks in Nigeria. 
Crop2Cash is addressing this exclusion by unlocking access to affordable financing for smallholder farmers in Nigeria using tech platforms that give farmers access to digital financial services. Crop2Cash provides smallholder farmers with access to formal financing for agricultural inputs and enables them to receive digital payments, as well as access to other digital financial services such as access to credit.
Impact
According to the FAO, people in the agricultural sector face a myriad of challenges: resource shortages, exposure to violent conflict, outdated farming systems, absence of value addition and supply-chain linkages, and lack of access to finance. Access to finance among rural farmers is especially low because interest rates are high, they lack the collateral needed to borrow, and there is no reliable data on farmers and farm performance to support credit-scoring. 
Nigerian government agencies have tried to address the lack of access to funding for farmers through some programs and incentives. One of such programs is the Anchor Borrowers Program (ABP), which reached three million farmers with varying levels of success. Despite a number of programs like this, only 4% of the available credit from financial institutions goes to farmers. 
To expand access to finance, startups like Crop2Cash are developing innovative solutions to the challenges farmers face in Nigeria. To do so, Crop2Cash provides formal financing for agricultural inputs and enables them to receive digital payments and access to other digital financial services. Crop2Cash's proprietary USSD platform, Base, allows farmers to access credit to make purchases such as farm inputs or to rent heavy machinery. In addition, farmers can also purchase insurance, access weather reports, and purchase other advisory services. Some evidence suggests that when access to credit doubles, the poorest income quintile can grow by 12%. 
Innovation
At the heart of Crop2Cash's innovation is leveraging data and a user interface that makes sense for rural farmers. Farmers start by registering on the platform using a USSD shortcode. Following registration, a simple USSD menu allows farmers to create digital accounts. Once set up, farmers immediately get access to a menu of specific products and services they can purchase at discounted rates. They can also use their account to keep track of their transactions and other farming activities. Using improved inputs promises to be a gamechanger for farmers in Africa, where yields have been stagnant relative to other regions in part due to depletion of soil nutrients.   
Over the planting season, the purchase data is integrated into Crop2Cash's software, creating a digital history that Crop2Cash can share with lenders to inform credit decisions. With Base, previously excluded farmers can use simple USSD technology to substantiate their loan applications.
Growth potential
Crop2Cash already has a network of 15,000 farmers spread across Northern and South-Western Nigeria. Nearly 60% of Crop2Cash's customers report they would be accessing digital financial services for the very first time. As Crop2Cash perfects its model, the scope for growth is unparalleled; 60% of sub-Saharan Africa's 1.14 billion inhabitants are smallholder farmers. These farmers provide up to 70% of the continent's food supply, so empowering their growth can result in improved wellbeing for the entire region. 
---
The Catalyst Fund model delivers outsized success compared with other accelerator programs. We accelerate startups that excel on three fronts:
Impact: Catalyst Fund startups deliver (or, in the case of B2B firms, facilitate the delivery) of life-changing products and services to underserved populations. These can include financial services like loans, savings, insurance, and investment, but also access to productive inputs or essential services such as energy, sanitation, and water.
Innovation: Our startups are pioneering game-changers that are innovating new products and business models. They drive the sector forward by demonstration effect and via the learning that Catalyst Fund documents and shares. 
Growth potential: Catalyst Fund startups are distinctively investment worthy, developing businesses that are scalable, with high growth potential. Our startups are selected by an Investor Advisory Committee, who have deep experience in emerging markets and nominate high-potential startups, and then sponsor and mentor them through Catalyst Fund. As a result, our startups raise more funding than startups from other accelerators.