Strive Mexico: Roads to Resilience for MSEs
November 8, 2022 - 2 mins read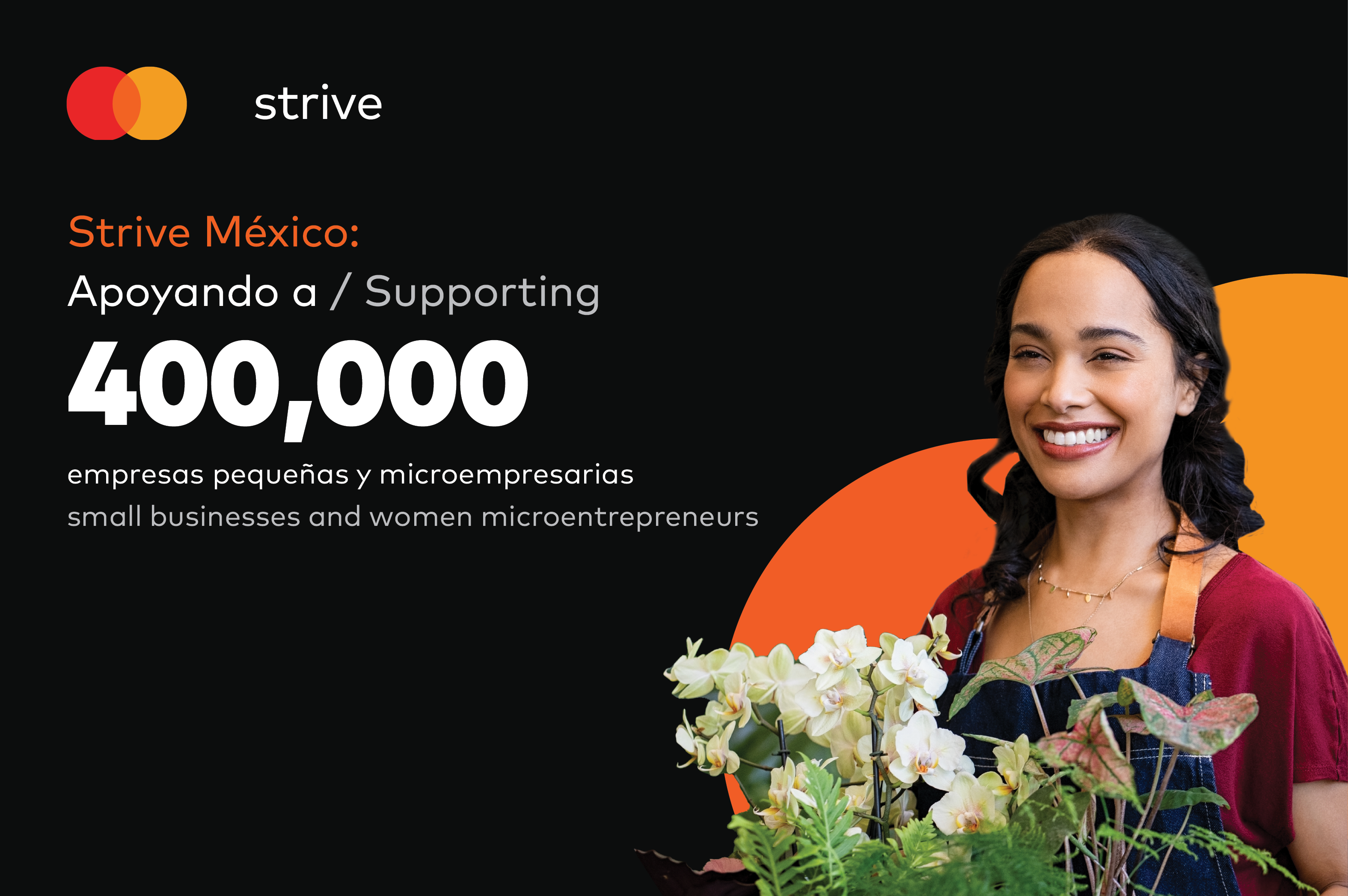 In Mexico, micro and small enterprises (MSEs) play an important role in the economy, accounting for 97% of all businesses while employing 32% of the workforce. Given their sheer number and geographic spread, MSEs can play a significant role in the nation's recovery from the pandemic and future economic growth but still face numerous economic challenges bringing the need for resilience to withstand and adapt to external shocks. 
In preparation for the launch of the Strive Mexico program, the Mastercard Center for Inclusive Growth commissioned BFA Global to conduct a landscape review of micro and small enterprises (MSEs) in Mexico and efforts to support them. This white paper examines the findings of BFA Global research, identifies roads to resilience, and uncovers key opportunities to MSEs' resilience through digitalization, with a focus on MSEs owned by women.
The findings can be summarized in three topline takeaways:
MSEs are especially vulnerable, but digitalization can build their resilience and create broad economic benefits

The MSE sector is diverse, and microenterprise subsegments have distinct needs, digitalization levels, aspirations, and roads to resilience.

More coordination and tailored strategies are needed to support the digitalization of MSEs and promote resilience.
---
En México, las micro y pequeñas empresas (MYPES) juegan un papel importante en la economía, representan el 97% de todas las empresas y emplean al 32% de la fuerza laboral. Dada su gran cantidad y distribución geográfica, las MYPES pueden desempeñar un papel importante en la recuperación de la pandemia y el crecimiento económico futuro, pero aún enfrentan muchos desafíos para resistir y adaptarse a los impactos externos.
En preparación para el lanzamiento del programa Strive México, el Centro Mastercard para el Crecimiento Inclusivo encargó a BFA Global realizar una investigación sobre el panorama de las MYPES en México y los esfuerzos necesarios para apoyarlas. La investigación identifica los desafíos y oportunidades para apoyar la resiliencia de las MYPES a través de la digitalización, con un enfoque en las empresas propiedad de mujeres.
Los hallazgos se pueden resumir en tres aspectos:
Las MYPES son especialmente vulnerables, pero la digitalización puede incrementar su resiliencia y generar amplios beneficios económicos.

El sector de las MYPES es diverso y los subsegmentos de microempresas tienen distintas necesidades, niveles de digitalización, aspiraciones y caminos hacia la resiliencia.

Se necesita más coordinación y estrategias personalizadas para apoyar la digitalización de las MYPES y promover su resiliencia.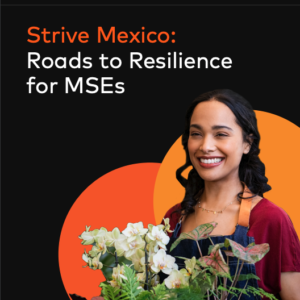 DOWNLOAD
Strive Mexico: Roads to Resilience for MSEs
Contact us at: StriveMX@bfaglobal.com