Delivering Modern Energy in Kenya, Building on Mobile Money
September 13, 2016 - 4 mins read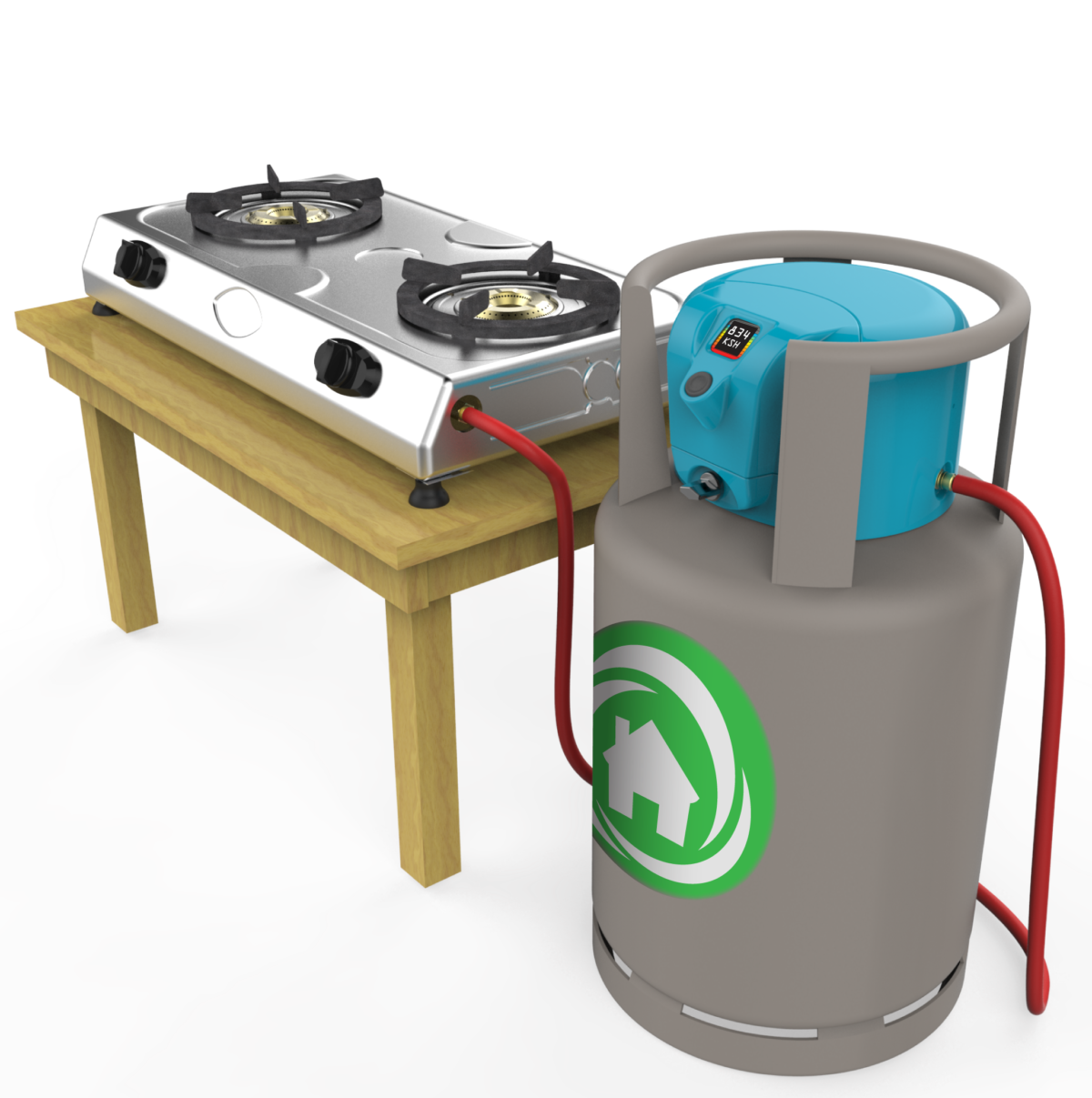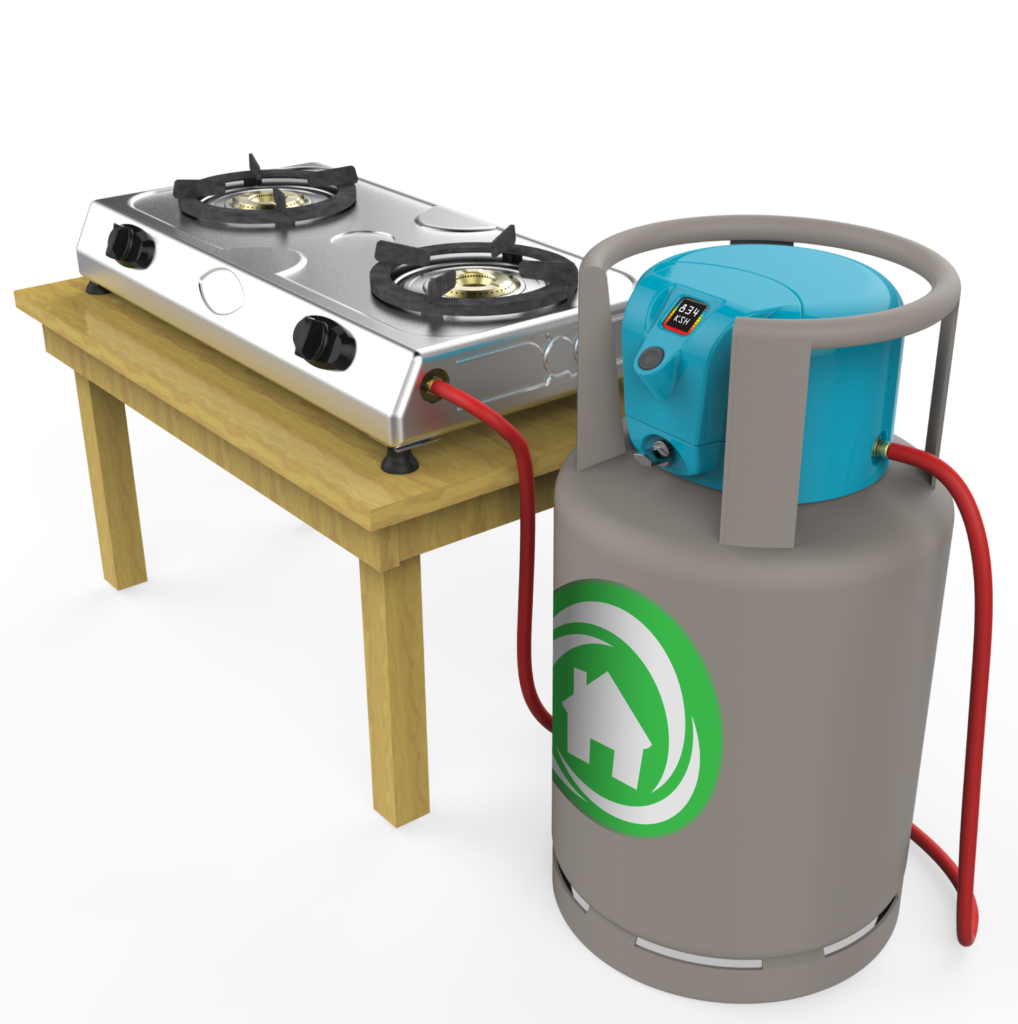 In late August, I had the great opportunity to spend time with the PayGo Energy team in Nairobi as part of Venture Lab's work in driving the learning agenda of Catalyst Fund — where PayGo Energy is an investee.
The week after my visit, it was Mark Zuckerberg's turn to get to know to these unsuspecting entrepreneurs at their office in Nairobi.
"I'm here to meet with entrepreneurs and developers, and to learn about mobile money — where Kenya is the world leader," Zuckerberg wrote on his Facebook page.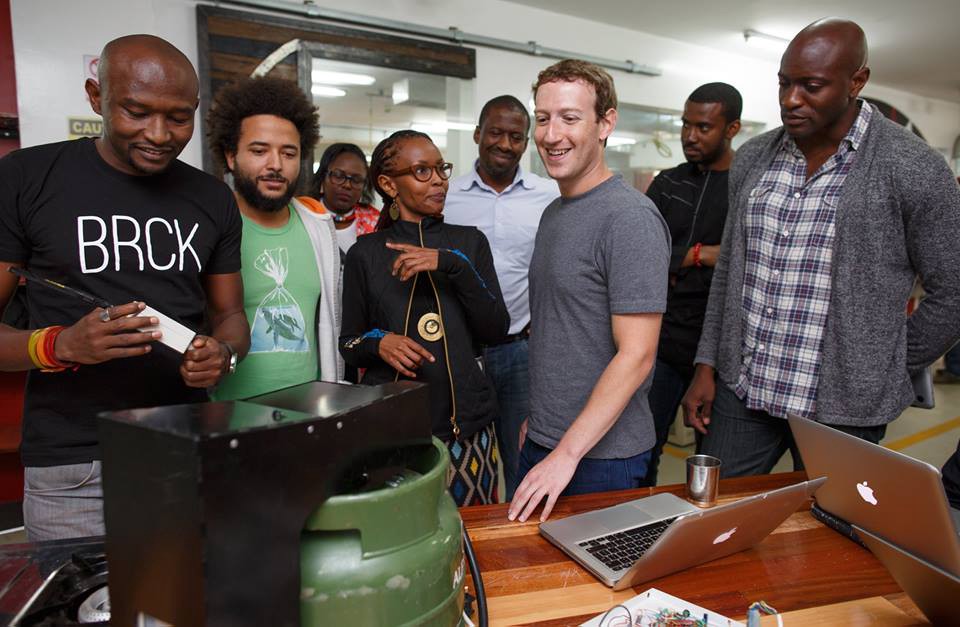 It was definitely not a typical morning for the PayGo team, as Facebook's media team prepared them to demo their technology for Mark Zuckerberg. Back in Washington, D.C., I was thrilled to wake up and find Fausto's face (and his awesome t-shirt) on Mark Zuckerberg's Facebook timeline and, shortly after, all over the news.
So, what's so exciting about PayGo Energy — and what does energy have to do with mobile money?
PayGo Energy enables access to modern cooking fuel by providing a smart meter and pay-as-you-go service, all made possible by the extensive adoption of mobile money in Kenya. The mobile money story is a compelling one, no doubt. What is even more eye-opening is the customer need that can be served in emerging markets, and the possibilities unlocked by mobile money as a platform. And that includes access to affordable clean cooking gas.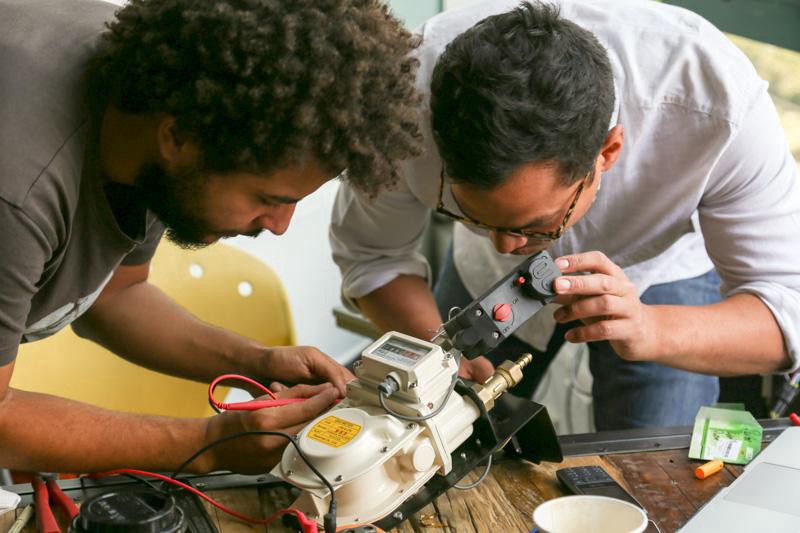 In Mukuru, one of the largest informal settlements in Nairobi, Kenya, home to more than 500,000 people, the concept of a gas cook stove is a novel one. There isn't even a word in Swahili for gas cookstoves. "Meko" refers to cooking directly on top of a cylinder, however for gas cooking appliances, there currently is no specific term. When you talk about stoves, people immediately associate that term with kerosene. In Kenya, where 88% of the population cooks with dirty fuels everyday, 15,000 people die annually from respiratory illnesses due to exposure to kerosene, wood, and charcoal emissions.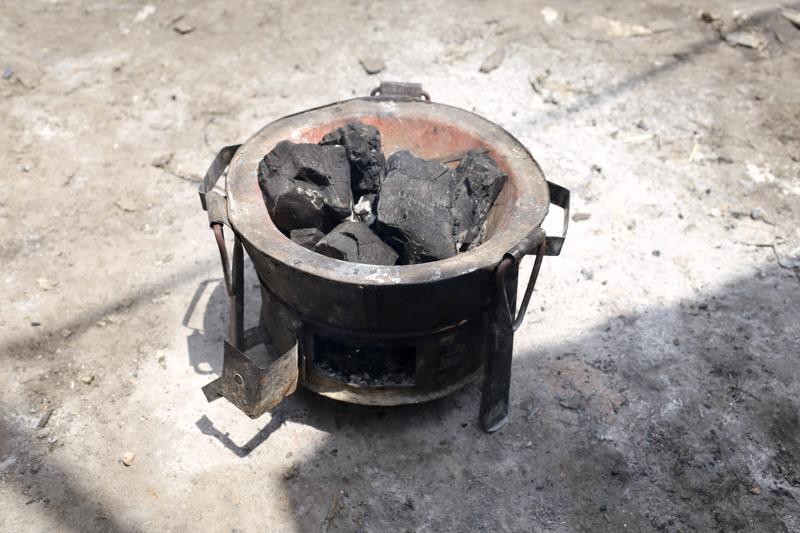 For the past decades, it has been challenging for the gas industry to reach lower income client segments, leaving a large portion of the market untapped. For the low income market in Kenya and other countries in the global south, there is a significant product-market mismatch that prevents mass adoption because:
The high upfront cost required to cook with gas (to purchase gas cook stoves and regulators, as well as to purchase a full tank of gas) does not align with low-income customers' unstable income cycles.
Infrastructure challenges (e.g., lack of piped gas, road access, formal addresses, distance from city centers) surrounding low-income customers' environment makes last mile distribution difficult — and increases prices
Supply chain challenges leave customers with an unpredictable supply of fuel.
In similar markets we have seen mobile money successfully address similar issues for low income segments via the use of key financial services such as payments and remittances. Leveraging innovative agent network business models, mobile money solutions enable people to benefit from cheaper, faster, safer, and more convenient services.
The widespread adoption of mobile money across the country is creating ripples that extend beyond financial services. The system is rapidly becoming an important "rail" or infrastructure for other innovations in other sectors to build upon, such as M-KOPA solar, a company that inspired PayGo Energy.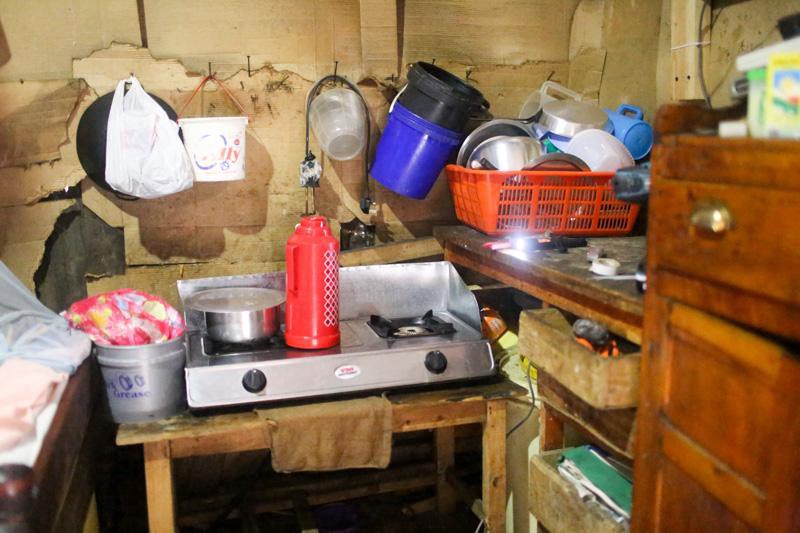 PayGo developed a smart metering system that enables customers to prepay for cooking gas, based on their disposable income at the time, with the convenience of mobile money. PayGo's smart meter monitors customers' gas consumption, and predicts when gas is running out based on usage patterns. This, combined with customer intelligence and smart logistics, enables PayGo to tackle last mile delivery challenges as well as to provide an uninterrupted supply of affordable gas to low-income customers who are traditionally underserved. By doing so, PayGo aims to provide this untapped market with far better services, while at the same time transitioning customers to healthier and safer fuels.
It is still very early days for PayGo, but we at Venture Lab, through our role as a mentor at Catalyst Fund, are excited to be able to to support PayGo Energy's growth while we get the opportunity to learn from their innovation and experience. In addition to funding, Catalyst Fund's consortium of partners provides a range of strategic support, ranging from back-end software design to fundraising and communications strategies. Through this concerted effort, we hope to help accelerate PayGo Energy's progress in scaling their innovation — which we believe could deliver substantial value for the customers that they serve.
In addition to Catalyst Fund, PayGo has a great line-up of supporters. Through the Hardware Africa 2015 initiative led by Village Capital, they received a variety of valuable support from GearBox, a hardware accelerator that allows hardware startups to prototype their products in country (Kenya) and in turn, helps bridge key gaps to funding and manufacturing at scale. In addition PayGo has also benefitted from the advice and expertise of Catapult Design and Open Capital Advisors on product design and business development — to name a few.
Beyond our excitement that PayGo got the attention of Mark Zuckerberg, we look forward to be sharing updates on PayGo's real traction in the near future: successfully transitioning low income households from dangerous and inefficient cooking to clean, healthy, and efficient cooking that is affordable. Starting from Nairobi, where PayGo is currently piloting, the team hopes to expand beyond Kenya and Africa.
With the continued support of ecosystem players, investors, and regulators, the future is looking very promising for the next generation of services, such as pay-as-you-go, that leverage mobile money as a platform to unlock new markets.
This post was written in collaboration with Nick Quintong and Laura Talsma from PayGo Energy, and Jane Del Ser from BFA (Bankable Frontier Associates , who manage Catalyst Fund). PayGo Energy is part of the first cohort of the Catalyst Fund is will be speaking at the Catalyst Fund Panel at SOCAP16 on Thursday, Sept 15 at 4pm PST at the Cowell Theater.