The State of Fintech in Emerging Markets Report
May 6, 2021 - 1 min read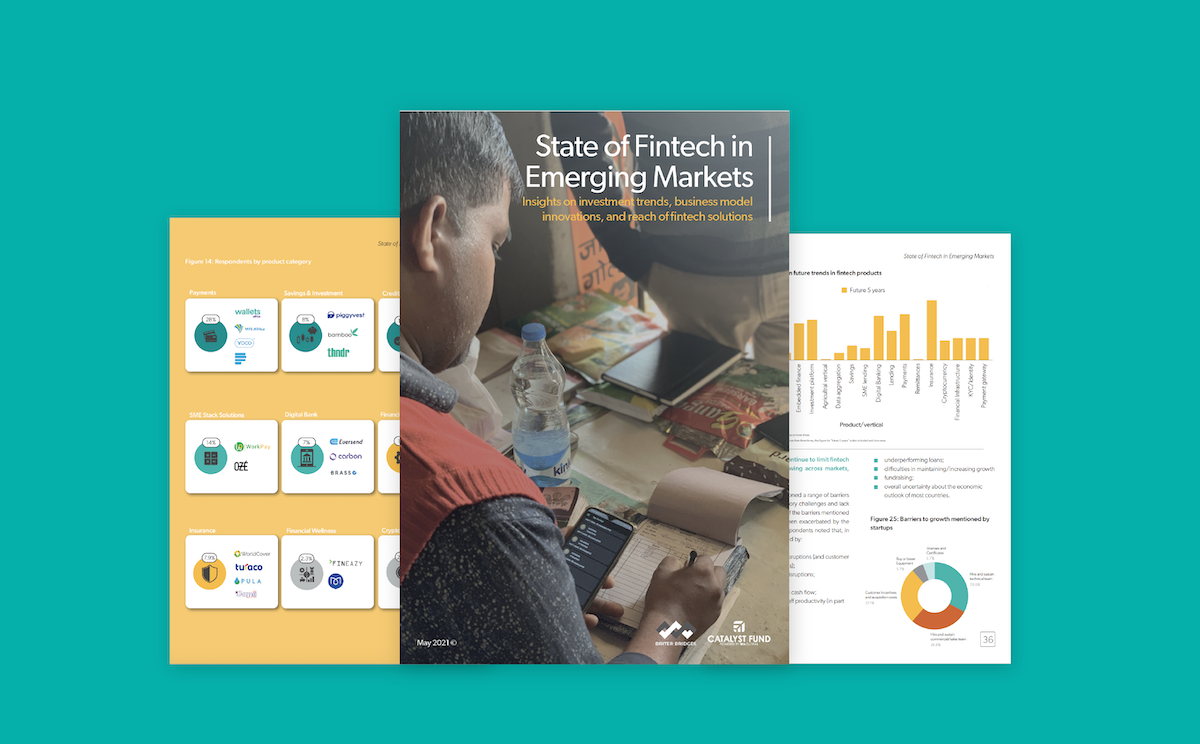 Catalyst Fund and Briter Bridges launch new State of Fintech in Emerging Markets Report, evaluating investment, product, and inclusivity trends across emerging markets. 
The report answers questions such as:
What impact has the COVID-19 pandemic had on user and funding growth for fintech startups across emerging markets?
What are key investment trends by round, volume, and size for fintech startups in Africa, Latin America, and South Asia, and how do they differ?
What are the key product categories gaining traction among fintech startups, and what are popular customer acquisition strategies and business models of fintech companies?
How inclusive is the fintech sector in emerging markets, and which segments of the population remain underserved?
The report compiles insights gleaned from 177 startups and 33 investors, as well as additional proprietary data from Briter Bridges, and market research conducted in each region. The goal of the report is to support more evidence-based discussions around the growth of the fintech industry across emerging markets, including investment and business model trends, as well as the extent to which innovations are effectively reaching underserved communities such as rural, poor, unbanked or women users.