Why we invested: Sand to Green is transforming deserts into cultivable land in Morocco
January 10, 2023 - 3 mins read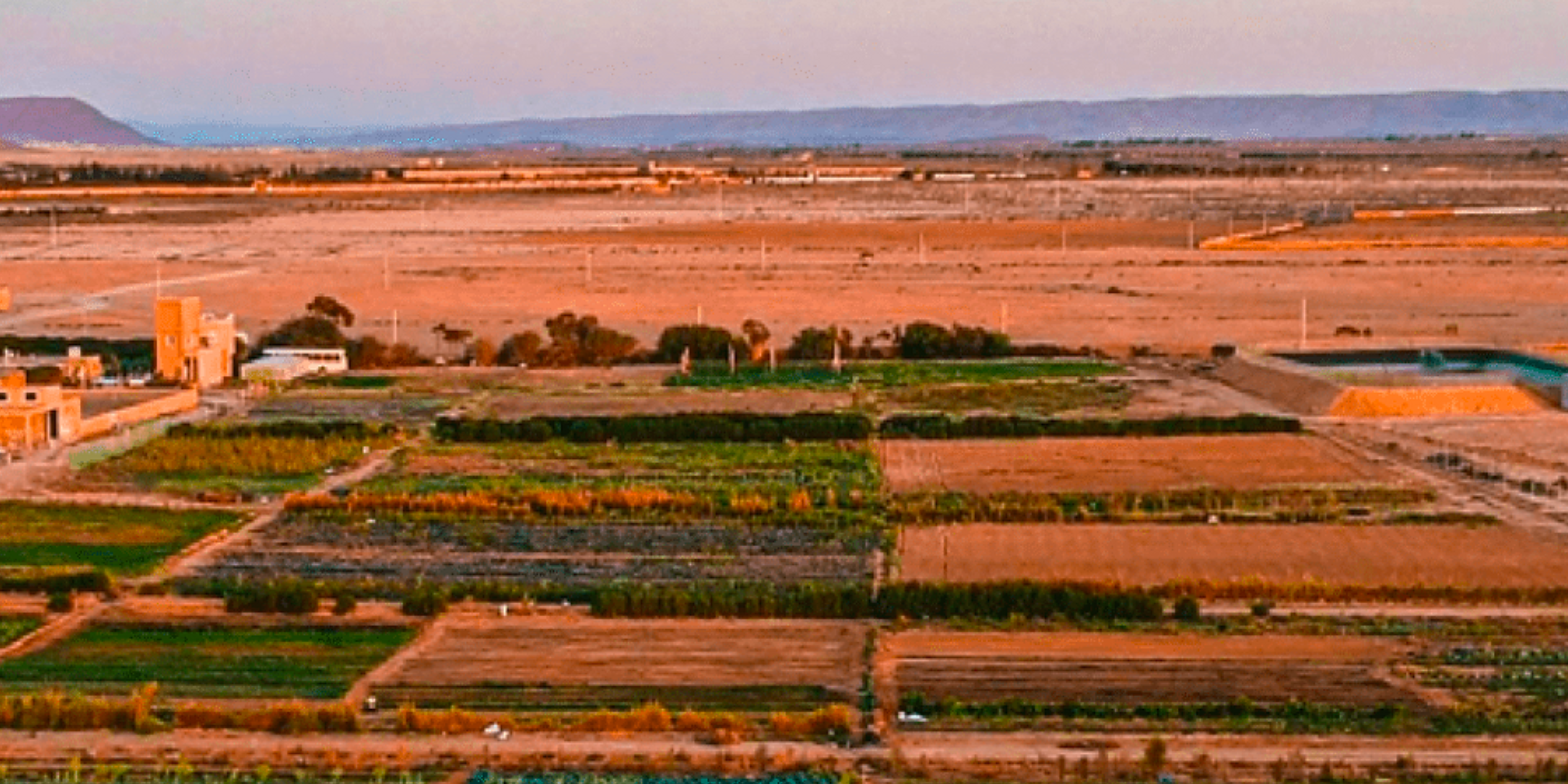 With over 65% of its territory covered with desert and more than 93% located in an arid to semi-arid climate, Morocco is highly dependent on a few natural resources and thus highly vulnerable to the impacts of climate change. Water scarcity, food insecurity, desertification, and shoreline erosion are all already growing problems in Morocco. The country loses about 31,000 hectares of forest each year – approximately 43,000 football fields – mainly due to fires, deforestation for firewood and/or construction wood, and the extension of crops, cereals, and pastures. 
Climate change impacts are heightening the effects of human-induced land degradation, contributing to desertification through increasing temperatures and more frequent droughts. Together, these forces are causing land to become dry and more prone to erosion during extreme weather events, such as flooding. While topsoil in arid areas can be removed by human activities in a few seasons, it takes hundreds of years to build up, making environmental damage more difficult to reverse. In turn, degraded land releases carbon and nitrous oxide, worsening climate change and further degrading the land. 
To fight desertification created by climate change and allow a transition from intensive to climate-resilient agriculture locally, Sand to Green transforms deserts into cultivable lands using agroforestry and solar-powered desalination to create climate-smart regenerative farms.
Innovation
Sand to Green has developed an integrated model of agroforestry for arid environments. Today, the team is testing its model by launching its own farms in the desert in Morocco, composed of endemic species irrigated by desalination of brackish water or seawater with solar energy. 
The Sand to Green model is founded on three interconnected pillars.
Large tracts are farmed with adapted food-producing trees that are maintained with Sand to Green's agroforestry approach, which maximizes production and yield through a combined strategy of different cropping patterns. Their model combines three layers of trees with different intercropping. All varieties chosen require small amounts of water, are salt-tolerant, have high value for local communities, strong carbon absorption, and soil regeneration capacities.

Climate-smart irrigation systems powered by solar energy. The farms are irrigated through three connected systems: Sand to Green's reverse osmosis technique and solar-powered desalination units produce fresh water from seawater and brackish water with minimal environmental impact and optimized costs. That water is delivered via drip irrigation techniques that bring the water necessary for plant growth directly to the root system, minimizing evaporation and water loss,  and reducing overall water consumption by 30 to 50%. Finally, a hydro-shrinker solution maximizes the use of water thanks to a natural hydro-retainer, biochar, capable of increasing the quality of soils, storing carbon, and also retaining water to avoid its runoff and increase water retention.

The third and final pillar is customized agroforestry software for farmers to create and manage farms in arid environments. This enables day-to-day management facilitated by field and satellite data.
Impact
The benefits of Sand to Green's model are multifaceted. The model fights food insecurity by increasing the local food supply and regenerating land for further cultivation. This decreases pressure on forestland.
Additionally, Sand to Green helps to reverse the desertification process using nature-based solutions. Desertification can have other consequences, such as populations being forcibly displaced due to drought, soil erosion, and other conditions exacerbated by climate change. Restoring these lands gives inhabitants a chance to adapt and become more resilient.
The environmental impacts of this model are also tangible. Through photosynthesis, the trees and plants capture and stock carbon, not only in their vegetative mass but also in soil. This process improves soil quality while storing carbon in the long run. There are also biodiversity benefits; on Sand to Green's first farm in the desert, bees, birds, insects, and even rabbits have been observed coming back to occupy the habitat. This demonstrates the potential of Sand to Green's model to restore natural biodiversity.
Overall, the Sand to Green approach meets the challenge of climate change adaptation by offering better yields, enabling greater resilience to extreme events (better soil water retention capacity, increased resistance to diseases, etc.), strengthening food security (healthier and varied diets, increasing producers' incomes, etc.), and by promoting the biodiversity of crops, animals, and landscapes.
Growth potential
The experimentation phase of Sand to Green's agroforestry techniques is now complete. After having carried out the test phase for three years, the project now aims to replicate and scale up with the deployment of a 20-hectare farm to start with.
---
The Catalyst Fund model delivers outsized success compared with other accelerator programs. We accelerate startups that excel on three fronts:
Impact: Catalyst Fund startups deliver (or, in the case of B2B firms, facilitate the delivery of) life-changing products and services to underserved populations. These can include financial services like loans, savings, insurance, and investment, but also access to productive inputs or essential services such as energy, sanitation, and water.

Innovation: Our startups are pioneering game-changers that are innovating new products and business models. They drive the sector forward by demonstration effect and via the learning that Catalyst Fund documents and shares.

Growth potential: Catalyst Fund startups are distinctively investment-worthy, developing businesses that are scalable, with high growth potential. Our startups raise more funding than startups from other accelerators.