Why we invested: VAIS is improving climate, food and water security for vulnerable populations in Africa
January 10, 2023 - 4 mins read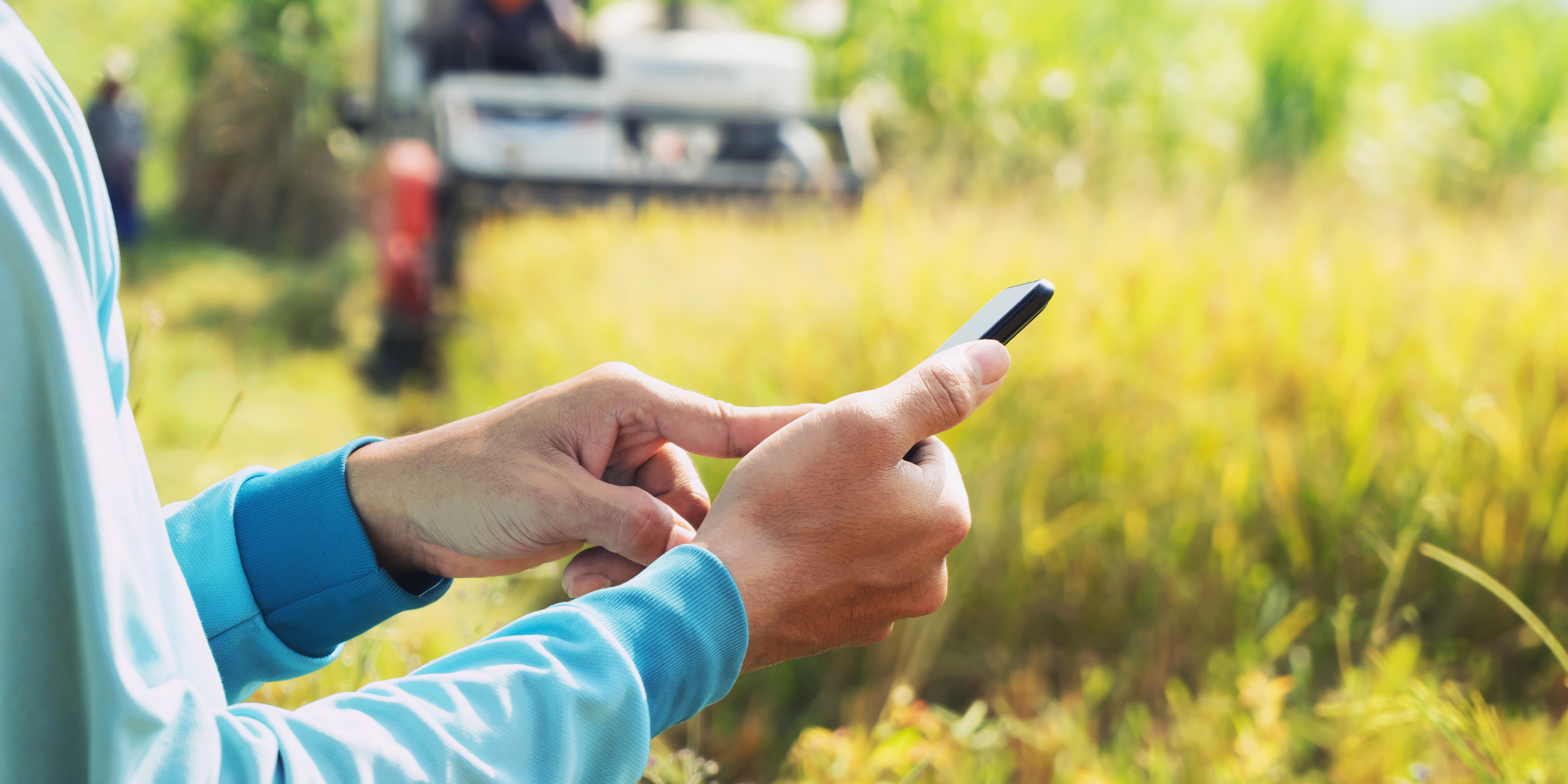 Farmers in Egypt are losing revenue due to antiquated irrigation and fertilization processes. These farmers depend on personal experience and generalized textbook recommendations to guide their practices, but as plot size has fallen and fertilizer subsidies have grown, those practices are creating an overuse of nitrogen fertilizer. Over-application is reducing yields and also damaging the environment more broadly. 
The severity of those damages will accelerate as climate change increases the scarcity of irrigation water and drives up fertilizer prices, impairing both food and water security. According to the World Bank, the MENA region uses 85% of its water for irrigation, exacerbating water security, which will grow in severity as rainfall is expected to drop by 20% due to climate change.
To prevent these outcomes, farmers need precise, rigorous, data-driven recommendations, and education on optimal fertilization techniques. More water-efficient agricultural practices can also improve the income of farms by up to 28%.  VAIS' precision agriculture solution is addressing food and water security risks by boosting agricultural resilience in Egypt, MENA, and the African continent more broadly.
Innovation
VAIS has developed a digital solution called FarmGATE to enable superior irrigation and fertilizer practices, early detection of crop stress (biotic and abiotic factors), as well as detection prediction of maturity and yields. The solution is delivered via web and mobile app powered by a proprietary technology called Virtual Field Probing (VFP), which leverages machine learning models (ML) to process satellite imagery and other data sources, which provide highly accurate soil information without relying on physical ground sensors. Currently, VAIS' users are primarily farm operators who work at medium-to-large farms or agri-food companies in Egypt but the team is making a user-friendly version of the application for the smallholder farmers who make up the majority of farmers in the country.
Unlike other precision agriculture startups, VAIS utilizes no in-field hardware equipment, while still maintaining accuracy. They can achieve this by leveraging satellite data (optical/geospatial, thermal, Synthetic Aperture Radar [SAR]), as well as other auxiliary data streams (i.e. weather, soil, etc.), all processed with proprietary AI/ML models to glean agriculture intelligence for farmers to optimize their farms.
The innovative products developed by VAIS are made possible by a competent team of talented and foundational scientists and engineers, most of them with Ph.D. or M.Sc. degrees in machine learning or agronomy. The team comprises both technical and domain-specific expertise, which is uncommon, and spent the past few years working on the application of artificial intelligence to solve complex problems in the agriculture and remote sensing industries. VAIS VFP technology is truly foundational and can be leveraged for addressing other climate-related hard problems such as desertification monitoring, coastal erosion quantification, and wildfire prediction and damage assessment, among others.
Impact
25% of the world's population is currently living in areas with high levels of water stress. To address growing water stress, the global community needs to invest US$1T in irrigation water management by 2050. Since 72% of all water withdrawals are used by agriculture. VAIS can play a critical role in tackling water stress by promoting significant water and fertilizer savings for farms in Egypt by enabling them to irrigate and fertilize. Such shifts would also help in adapting farms to increasing swings in temperatures and rainfall due to climate change.
Based on the initial experiences, VAIS has delivered $24,000 of irrigation savings per harvesting cycle for a typical 125-acre potato farm by deploying an optimal irrigation schedule. Furthermore, the solution has delivered $9,000 of fertilizer savings via customized fertilization plans based on nutrient distribution.
Not only does the solution improve farm sustainability, but also promotes food security. Egypt and the MENA region more broadly are major importers of agricultural products: MENA as a region imports around half of its food and Egypt is the world's largest importer of wheat. This makes people in these countries particularly vulnerable to food insecurity; shocks such as climate change and the conflict in Ukraine have illustrated this vulnerability. As a large, growing, lower-middle-income country, Egypt's socioeconomic trends suggest that demand for agricultural products will only increase, particularly toward higher value-added foods such as poultry and beef, which are even more resource intensive to grow. As such, addressing agricultural productivity can help improve food security.
Growth potential
Currently, 500 acres are being monitored by FarmGATE as part of VAIS' freemium rollout (farms get access for one cultivation season), which started in February 2022. The plots are currently focused on potato farming and medical herbs and have validated that irrigation solutions can add incredible value in their particular geography.
Others share this opinion. VAIS has an active relationship with a major agrifood company in Egypt, which has been testing its MVP and expecting to convert into a paying customer in the next year, putting VAIS in a position to monitor 10,000 acres of potatoes next season. They also have several additional potential customers lined up with over 30,000 in combined acreage amongst them, positioning VAIS for immediate scale. 
---
The Catalyst Fund model delivers outsized success compared with other accelerator programs. We accelerate startups that excel on three fronts:
Impact: Catalyst Fund startups deliver (or, in the case of B2B firms, facilitate the delivery of) life-changing products and services to underserved populations. These can include financial services like loans, savings, insurance, and investment, but also access to productive inputs or essential services such as energy, sanitation, and water.

Innovation: Our startups are pioneering game-changers that are innovating new products and business models. They drive the sector forward by demonstration effect and via the learning that Catalyst Fund documents and shares.

Growth potential: Catalyst Fund startups are distinctively investment-worthy, developing businesses that are scalable, with high growth potential. Our startups raise more funding than startups from other accelerators.