Five steps to help prevent the collapse of the Nigerian tech sector amidst Covid-19
April 17, 2020 - 5 mins read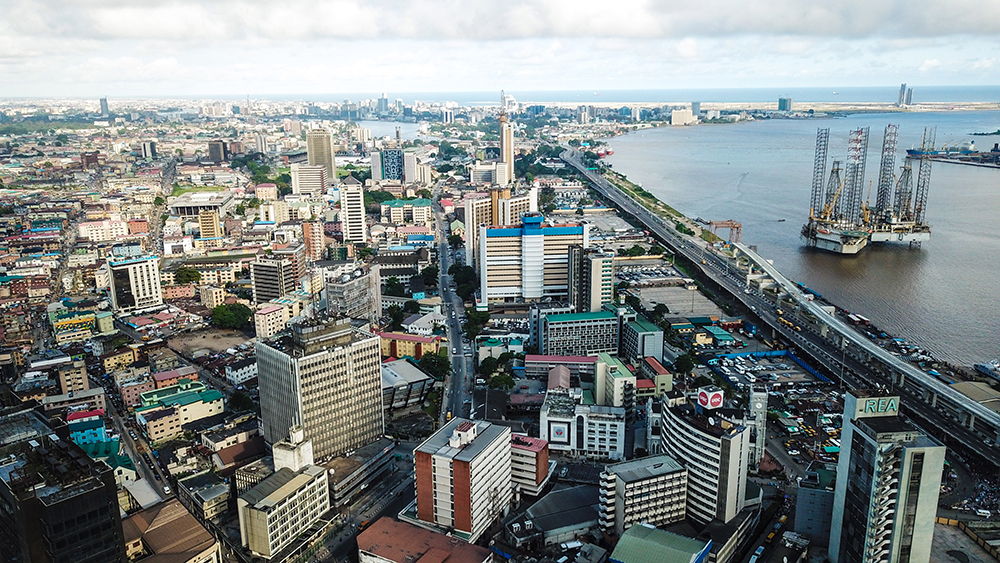 According to the Nigerian Center for Disease Control, COVID-19 has led to 442 confirmed cases and 14 fatalities as of April 17, 2020. President Buhari ordered a cessation of movement in Lagos and Abuja, and on April 13, the lockdown was extended for another two weeks.
While the Nigerian government has tried to respond to the threat of the virus, its response has been hamstrung by declining oil revenues from the crude oil price war between Russia and Saudi Arabia, the huge drop in international demand for oil due to the global shutdown, and disappearing revenue due to a virtual halt of economic activity in most parts of the country.
While much of the economy is virtually suspended, the vibrant Nigerian tech sector has jumped into action, responding to the pandemic in a variety of ways, much like its peers around the world. To start, Lifebank has partnered with the Nigerian Institute of Medical Research (NIMR) to launch a mobile testing center and expand testing efforts, delivering 200 COVID-19 tests every day. 54gene raised $500,000 to support the Nigeria COVID-19 Testing Support Fund and deliver up to 1,000 additional tests a day.
Startup support organizations have also made a big push with Ventures Platform launching its COVID19 innovation challenge and CCHub partnering with the African CDC and GIZ to fund innovators trying to tackle COVID-19.
While these actions are laudable, they do not go far enough to shore up the Nigerian tech ecosystem, for which the pandemic is an existential threat. Given the almost certain economic decline facing Nigeria, tech startups need to prepare for fewer transactions, challenges when it comes to trust, and widespread withdrawals and default. In short, tech startups (in Africa and beyond) need to prepare for hard times, so support organizations need to adjust their methods and backstop the sector.
How to help Nigerian tech startups survive and thrive
This is a critical time to deliver deeper and more innovative support to tech startups via accelerators, incubators, and similar programs, which can not only prevent the collapse of the sector but also enable them to deliver much-needed goods and services to consumers. Here are five key ways support organizations can help Nigerian tech startups to survive and thrive:
1. Facilitate smaller fundraising rounds and more patient capital
One impact of COVID-19 is decreased access to capital and investment. Fundraising is already a major constraint to the growth of startups in Nigeria because of the low-risk appetite of local investors, the barrier of time and space between Nigerian startups and international investors, and the relative volatility of the Nigerian market.
Founders are already telling us that conversations with potential investors have stalled as investors become more bearish. Support organizations need to fill the funding gap and help startups find efficiencies to ensure they do not exhaust their runways in this current climate.
To start, startups need to forecast their short- to medium-term fiscal situations and assess changes to these predictions in almost real-time to make quick shifts and alterations. Many startups struggle to get a firm grasp of these numbers and how they will evolve with changing economic conditions and consumer behaviors. Support organizations can help by providing technical assistance around financial modeling and data-based decision making.
Next, support organizations can help facilitate smaller "bridge rounds" of funding by engaging both new and existing investors, alongside startups. Support organizations can advise and help startups to devise "Plan Bs" by adapting fundraising decks and business models for smaller raises. They can also guide startups in how to spend the "interim" funds to ensure survival and also give the startup an even stronger basis for the next fundraise.
Lastly, support organizations can help startups access patient, philanthropic capital via better impact data and stories. Startups will need all the tools they can get to fight their way through the uncertainty and the coming economic recession. Part of this toolkit will include methods and suggestions for how to track their social impact and tell their stories to illustrate the benefit they are providing in these difficult times. A lot of startups miss out on these opportunities simply because they do not keep a good record of the impact they are making or they fail to articulate it in a manner that convinces the custodians of this social capital.
2. Build investor connections and remote due diligence
One of the first casualties of COVID-19 was travel. This has meant that investors cannot travel to meet startups in Nigeria, typically among the first steps in sealing a deal.
This also applies to startups themselves as founders are often based in San Francisco or London and can no longer travel to headquarters in Nigeria.
Building a strong digital community of investors that can be easily accessed by startups has never been more important. Support organizations need to accelerate efforts in this area and build greater trust between investors and startups virtually. Support organizations can serve as a nexus for both parties, guaranteeing the quality, transparency, and speed of the connection.
Support organizations can also build remote due diligence methodologies since many have greater, longer-term local presence, and can help startups pull together documentation, projections, and fundraising decks. They can even facilitate virtual communication, such as video conferencing. These methods of communication mean that there will be fewer second chances. Startups will require additional support to ensure that their virtual pitch is strong enough to attract the desired investment off the bat.
3. Increase specialist technical assistance
Nigerian tech startups have always struggled to attract the best specialist talent. This is particularly true for early-stage startups with smaller budgets, less prestige, and the frightening possibility of an uncertain future. They must compete against large corporates that are better able to meet employee expectations in these areas.
Since startups also need to cut their expenses, then they will need to be smarter about meeting their talent needs either in-house or through innovative solutions. For example, at Catalyst Fund, our venture building support package includes technical assistance via our team of Venture Builders. This ensures they get the talent they need, without the expense and human resources burden. Support organizations need to use their talent pools to lighten the load on startup payrolls so they can channel their funds to survival and growth.
4. Identify and facilitate value-driven corporate partnerships
Few Nigerian tech startups have closed successful corporate partnerships. Many corporates complain about a lack of strategic fit and quality, while startups complain about trust issues and the seeming reluctance of corporates to innovate quickly. Instead, corporates often opt to build innovation in-house rather than purchase from, or partner with startups.
As this pandemic response demands speed, corporates may need to make more "buy decisions". Support organizations can prepare startups for these opportunities by making introductions, facilitating proof of concept pilots, and supporting partnership engagements.
5. Increase COVID-19 engagement with government
As economies cool down, governments are looking to keep the wheels turning while minimizing risk. In Nigeria, the National Information Technology Development Agency (NITDA) wants to provide an exemption for startups providing essential services to continue operating through this period. A 10-member advisory committee was also set up to advise NITDA on how to support the technology ecosystem. While this is at least a step in the right direction, a lot more needs to be done by the government to help startups through this period.
Support organizations can help highlight the challenges that startups face to help the government understand how to make critical interventions, especially ones that do not require fiscal resources. For example, organizations can advocate that license fees, and similar regulations that place a huge financial burden on early-stage technology companies, be waived. They can discuss tax holidays, decreased data costs, easier integration with the settlement system, and incentives for startups providing relief to Nigeria's underserved people. Support organizations can become champions for startups and help to present the government with a range of options that can help turn the tide.
In many ways, the coronavirus pandemic has been likened to the Second World War – defeating this will be a battle on many fronts. But, if Nigeria can preserve its blossoming technology ecosystem and give these brilliant young companies the opportunity to build solutions to the unique challenges the country now faces, it will greatly improve the chances that Nigeria and Africa as a whole can recover and rebound.