Internships help startups de-risk potential hires, and provide junior talent with valuable work experience
February 19, 2021 - 4 mins read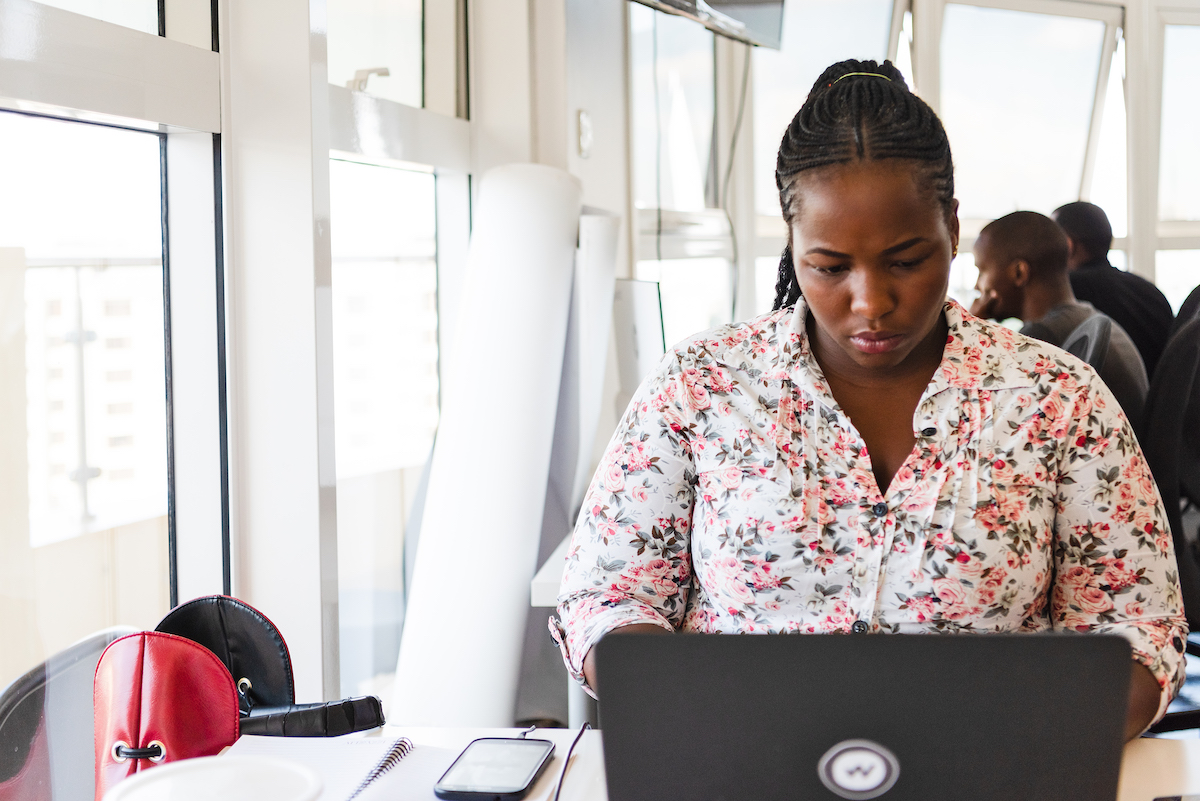 Picture credits: Kwara
Early-stage startups, like most companies, prefer to hire experienced talent rather than invest effort and resources in training and upskilling junior talent. Companies prefer to bring on people that can wear more than one hat and be an immediate contributor, as the work environment is fast paced, always changing, and features minimal management support. Most early-stage startups do not have the time and resources to train and manage junior talent especially as tasks change unpredictably. 
The startup Andela tried to make a business out of this exact observation. Andela's initial business model was built on sourcing and training junior software developers to be placed at large technology companies. However, five years in, they have found that early career professionals don't meet the needs of tech companies, which are hungry for more experienced hires. This realization made it difficult for them to place their trained junior developers and ultimately led to massive layoffs. 
While there are reasons to prefer senior talent, junior talent can be a cheaper, more flexible, and more dynamic source of talent for startups, especially since startups struggle to find adequate senior talent. As such, there is opportunity for startups to benefit from junior talent, especially if targeted training programs can defray the effort and risk they entail. 
Catalyst Fund's Talent Program makes junior talent feasible for startups
As Catalyst Fund has accelerated startups over the past five years, we have observed that most of our portfolio companies require more tech talent as their businesses grow. However, they do not have the right resources to fill in these positions. Startups either lack the time to carry out the hiring process, are unable to cover the cost of new hires, or supervisors do not have the time to manage junior talent. Moreover, hires can often be a poor fit for companies as interview processes reveal little about how well the team might work together.
Therefore, we developed the Catalyst Fund talent program to take on the burden of sourcing and interviewing potential candidates, and to provide startups with lower-stake opportunities to get to know candidates via intensive internships. For sourcing, we have developed strong relationships with lean, agile developer bootcamps such as Semicolon in Nigeria to recruit junior talent who not only have strong technical skills but also business and entrepreneurial skills that are right for startup teams. The program also funds internships so that startups can experience several months of work with the intern before making a hire. 
When hiring new talent, startups typically build out job descriptions with long lists of skills and qualities they would want from a candidate in an effort to find someone that will fit well into the team. However, job descriptions and a few subsequent interviews are not a very effective screening mechanism. In contrast, internships give candidates the opportunity to prove their quality without the startup being dependent on resume branding and unproven qualifications. Internships also allow startups to train and mold candidates over a few months to guide them into skills and knowledge that would make them a better fit for the startups' needs, effectively giving the intern the experience needed to become the "perfect" job candidate.
Internships also give students and recent graduates work experience that can jumpstart their careers. They can provide a growth path for young candidates who are proactive and can operate independently. Since startups have scarce resources in comparison to big corporates, interns tend to have more responsibility and substantial deliverables. We have seen that interns are plugged into ongoing projects from day one. For example, an intern at one of our portfolio companies noted that one of the first tasks assigned to him was to write an API Library. He told us, his initial reaction was "Hello, I have never written an API Library in my life." He thought his internship would be about observation and shadowing, but the reality is that when working for a startup, you are treated as a full-time employee, with full-time responsibilities. Additionally, interns usually get exposed to different business areas, providing them with greater knowledge and a richer work experience.
Darlington's story: from software developer intern at Cowrywise to 14th hire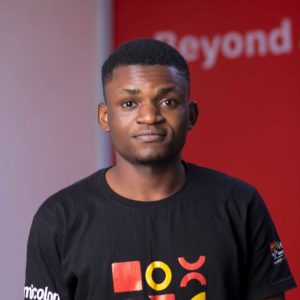 Darlington Emmanual is a driven, young millennial whose goal is to improve the lives of people and build Nigeria and Africa as a whole. After starting at Cowrywise as an intern, he was recently hired as a full-time team member. Although he did not have the chance to complete higher education, a 12-month developer bootcamp at Semicolon gave him the foundation he needed to start his career as a software developer.
When Darlington applied for the backend developer intern position at Cowrywise, he was competing with peers who had university degrees. Cowrywise had experience hiring interns and had even offered a full time job to their former campus ambassador intern, but they had not considered an intern for a tech position before. Fortunately, the Catalyst Fund Talent Program assesses candidates based on hard skills in an effort to provide the highest value to both the startup and the intern, so Darlington was a strong contender. 
After getting selected from a large pool of candidates, Darlington proved himself to the Cowrywise team and ultimately converted his internship into a full time position. Darlington says he succeeded by being flexible in his approach to daily duties. His advice to other interns to be ready for a dynamic environment:
There is a paradigm shift on how things are done on a regular basis in this fast-paced industry, learning how to cope will help you flourish in the inevitable occurrence of change in today's job market.
For Cowrywise, Darlington's internship was a low-stakes opportunity to assess a non-traditional candidate since they incurred no hiring and firing costs. In the end, they were impressed by his abilities and attitude.
His supervisor reported,
Darlington is a fast learner. As a software developer we gave him the task to develop a few libraries. He carried out this task diligently despite having no experience in the area. He took the initiative to research how to carry out the task and was thereby able to perform well.

---
Conclusion
Early-stage startups that want to grow their businesses require more talent to support them however, they do not have enough resources to fill out these positions. At the same time, there are many junior professionals in need of opportunities to kickstart their early-stage careers. Catalyst Fund talent program is helping by sourcing, funding and placing interns at our portfolio companies. Through this program we aim to connect startups to interns to provide young graduates with the opportunity to kickstart their careers while also allowing our startups to test our junior talent without risk.