Catalyst Fund and Cambridge Centre for Alternative Finance launch internship program for fintech startups in emerging markets
April 17, 2020 - 5 mins read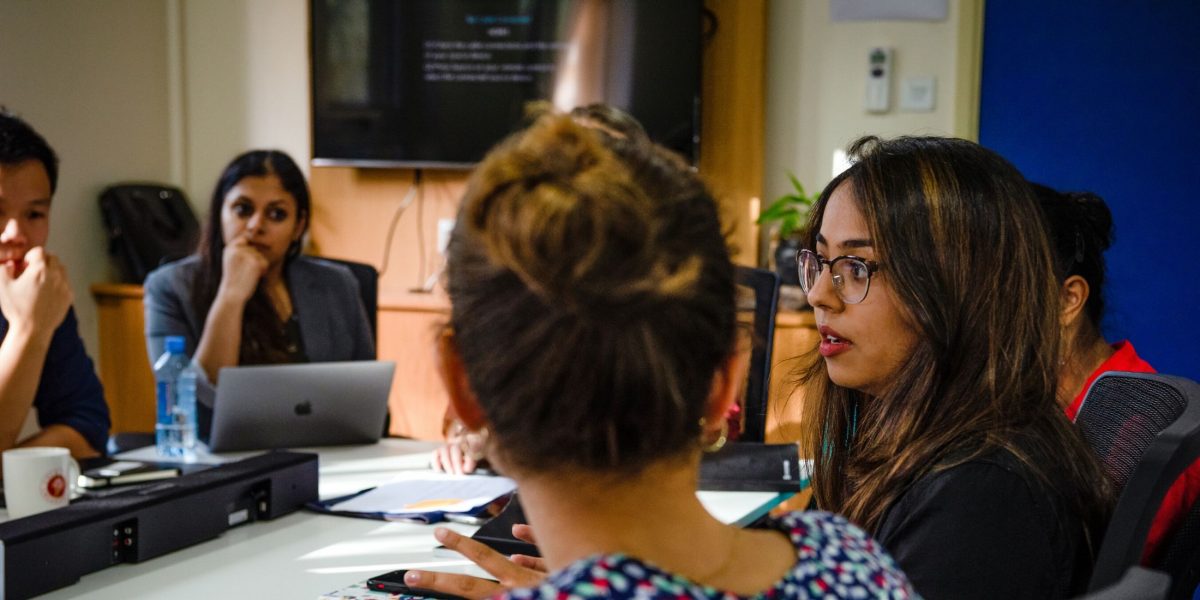 Catalyst Fund and Cambridge Centre for Alternative Finance launch internship program for fintech startups in emerging markets
Startup CEOs are typically prepared to toil over fundraising decks, product strategies, and business models, but few anticipate the amount of effort and time that recruitment and human resource management will take. Even fewer realize that talent – and not just revenue and customer acquisition – will be a serious impediment to growing their companies. However, at Catalyst Fund, we hear the same story about talent gaps again and again, from our CEOs in Kenya, South Africa, Nigeria, Mexico, and India.
"The biggest challenge is getting the team with the right skillset at first, especially when you're a young company and don't have a system or protocol for hiring, and then you start growing rapidly. It then gets challenging to manage the team and train them." – Jorge Camus, Co-Founder, Destacame
Whether startups are just launching or whether they are scaling across multiple countries, CEOs note three critical talent challenges:
1: Startup founders lack experience in people and team management.
Startup CEOs tend to be young, and they are even younger in emerging markets. Harvard Business Review found that the average age of a successful startup founder is 45, but the World Bank reported that the average age of founders in emerging markets is much younger. For instance, in Dar es Salaam the average founder is just 24.
Being younger may be an advantage in some regards, but it means that CEOs may lack experience managing teams. The World Bank found that 46% of founders across emerging markets were previously at the analyst level, without any managerial experience. As such, new CEOs, particularly in emerging markets, may need coaching and resources to support management and leadership skill building.
"Not all CEOs have training and experience in talent acquisition and management. It's a set of highly technical and intuitive skills that they need support in to build the best teams." – Andrew Mutua, Founder & CEO, Pesakit
2: Managing the application and hiring process is time-consuming.
Founders typically spend around 40% of their time on non-product and non-income generating tasks, including hiring. Hiring can be a big drain on CEO time, especially since it can take months to hire someone, and startups are constantly recruiting as they grow. It takes six months, on average, to make a hire and the timeline can be significantly longer for senior hires or when the CEO doesn't have any HR support.
Furthermore, emerging markets have higher unemployment rates and CEOs may not have the right networks to leverage for targeted recruitment, so they tend to be inundated with applications. Although the most straightforward way to find early hires is through word of mouth, startups that exhaust these avenues must advertise positions and then sort through dozens of applicants who may not have the right qualifications. In most cases, it is up to the CEO to process, review, and assess the applications. There are few external checks on applications, so the assessment process can be lengthy and involve some sleuthing. In a study by Talentoscopio, 88% of CEOs reported that they find that they interview candidates who end up not having the right level or amount of skills, despite reaching the interview stage. On the other hand, CEOs who only look for talent via word of mouth are likely missing many interested, qualified candidates.
3: Startups in emerging markets face skill and experience gaps.
While startups get a lot of applicants, the reality is that few local candidates have the skills that startups need. For example, when it comes to tech skills, targeted training programs and university degrees are still emerging, and there are limited junior positions available, so few candidates have relevant educational or work experience. For example, fewer than one percent of students in Africa are leaving school with basic coding skills. In Nigeria, 81% of executives reported they had difficulty hiring applicants with the right technical skills. The situation is similar in India where a majority of survey respondents (87% of whom are fintech founders) in Yes Bank's India Fintech Opportunities Review reported the lack of readily available, deep tech expertise as a critical impediment to growth. This skills gap is present in all of Catalyst Fund's markets, but for early-stage startups that have funding constraints and are a riskier employment option, competing for top talent is almost unrealistic.
"Lack of relevant on-the-job experience is one of the biggest reasons employers turn down candidates – but how can candidates get that experience if no one gives them a chance? Internships are terrific ways to bridge the experiential divide and build a pipeline of new talent for organizations and sectors."– Paul Breloff, Co-founder & CEO, Shortlist
The Catalyst Fund + Cambridge Centre for Alternative Finance fintech internship program
Catalyst Fund understands that finding and retaining high quality, specialized talent can be a barrier to growth for early stage startups. This is why our broader team of specialists at BFA Global works directly with our startups on crucial projects to get our portfolio startups closer to product market fit.
This venture-building model works well to solve immediate, short-term, discrete problems at startups, but it does little to expand or build the local talent pool. To this end, we're launching an internship program to: (1) partner with universities, training programs and talent networks to place graduate-level interns at our startups to fill crucial talent gaps, and (2) demonstrate and promote the viability of careers in inclusive fintech in emerging markets. The ultimate aim of this internship program is that Catalyst Fund helps to attract more top talent to inclusive fintech.
We are partnering with the Cambridge Centre for Alternative Finance (CCAF) at Cambridge University's Judge Business School to implement the Catalyst Fund Fintech Internship Program. The program will provide the crucial gateway for startups to source top candidates through CCAF's partners and relationships in our target markets. CCAF will facilitate the opportunity to reach students who are interested in fintech startups, but may not have found pathways to this particular career path.
As CCAF helps reach students, Catalyst Fund will be responsible for selecting and onboarding interns. Catalyst Fund embeds our team in our portfolio startups, so we understand the startups' operations and most pressing needs. As such, we are uniquely positioned to help evaluate and support talent for these startups. As part of the internship placement, Catalyst Fund experts will assess potential intern candidates, and provide guidance and mentorship as the interns onboard.  
With the outbreak of COVID-19, our portfolio companies are learning how to manage remote teams, and many founders are reconsidering investment timelines, as investing flows are slowing down due to uncertainty. Given these pressures, we hope this program can take some of the burden for sourcing and vetting talent off of our startups, as well as lengthen their runway via paid internships that can fill their short-term talent gaps. Ultimately, we hope these interns can further startup progress and create a new long-term pool of talent interested in pursuing inclusive fintech as a career.
This innovative internship program aims to place 30+ interns through 2021, with the goal of over 80% pursuing careers in fintech after the internship. Through partnerships created, our vision is that inclusive fintech startups will find it easier to source top talent, and the overall talent pipelines become more accessible to early-stage companies. Our ultimate goal is for more top talent to be matched with inclusive fintech startups, so stay tuned.
If you want to partner with us or have expertise in hiring and retaining junior talent in emerging markets, we would love to hear from you at catalyst@bfaglobal.org.