Meet Meerkat, the savings and debt management solution designed to improve the financial health of South Africans
March 31, 2020 - 4 mins read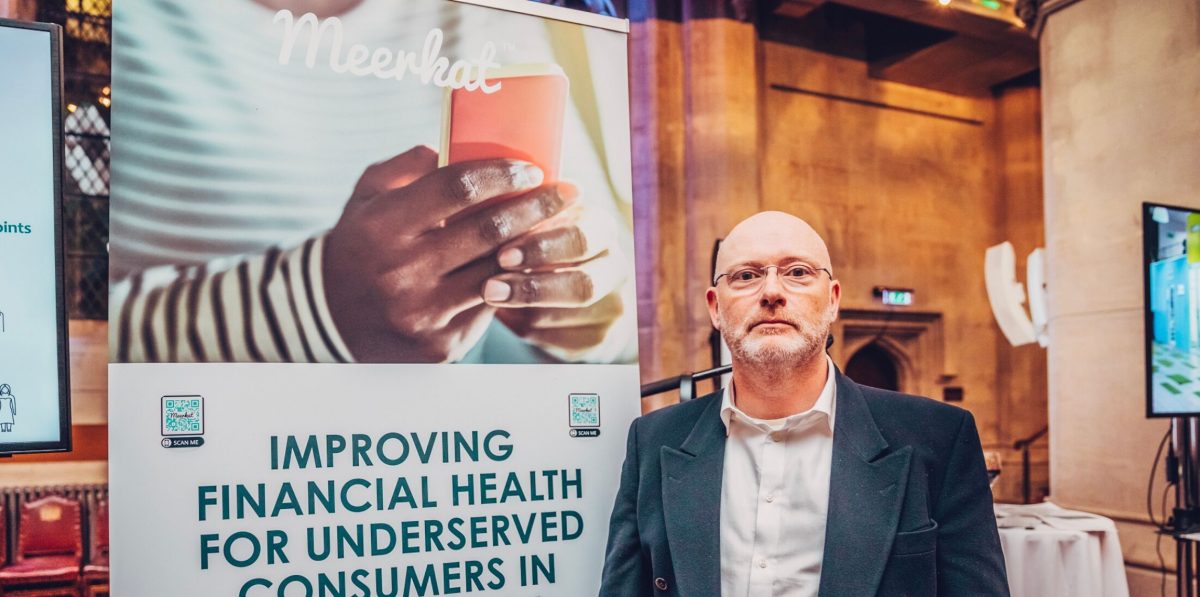 Meerkat aims to improve the financial health of South Africans, with digital solutions that have savings at the heart
Catalyst Fund accelerates startups that excel on three fronts:
Impact

: Catalyst Fund startups deliver (or, in the case of B2B firms, facilitate the delivery) of life-changing products and services to underserved populations. These can include financial services like loans, savings, insurance, and investment, but also access to productive inputs or essential services such as energy, sanitation, and water.

Innovation

: Our startups are pioneering game-changers that are innovating new products and business models. They drive the sector forward by demonstration effect and via the learning that Catalyst Fund documents and shares.

 
Growth potential: Catalyst Fund startups are distinctively investment worthy, developing businesses that are scalable, with high growth potential. Our startups are selected by an Investor Advisory Committee, who have deep experience in emerging markets and nominate high-potential startups, and then sponsor and mentor them through Catalyst Fund. As a result, our startups raise more funding than startups from other accelerators.
Meerkat is a financial services provider that seeks to improve the overall financial health of South Africans. The team is on a mission to help South Africans do more with their money through simple financial solutions that have savings at the heart. They start by helping consumers gradually reduce their reliance on debt and then offer additional financial services designed to improve their overall financial health –  including savings and insurance.
Impact
Lower-income South Africans are extremely reliant on debt; the average household debt to disposable income ratio is 71%, meaning that these households spend almost three quarters of their monthly income servicing loans. Most South Africans are out of cash by the 15th of the month, and one third do not save at all, making them vulnerable to emergencies and unexpected expenses, and unable to accumulate cash for bigger purchases. 
The National Credit Act of 2005 created a process by which registered debt counsellors can declare a consumer over-indebted and then reduce monthly payments, extend repayment terms and renegotiate interest rates with credit providers. The clients can pay a single payment which is distributed to the credit providers on their behalf. Meerkat takes advantage of this category to help their customers move from high interest loans towards longer-term, lower-rate debt, so as to free up monthly liquidity.
Meerkat starts the customer journey by evaluating the financial status of a household via a personal call. If the assessment concludes that the client is over-indebted, the company works on the client's behalf to negotiate with the credit providers and effectively consolidate the client's loans. On average, Meerkat clients find that their interest rates can go from 24% a month to 8%, leading to significant savings as well as peace of mind for customers.
Once clients have access to more disposable income each month, Meerkat creates financial products that can help them build strong financial habits. For example, 5% of the amount clients save, based on what they were paying previously, is automatically allocated to the client's saving account so they can begin the process of building an emergency fund and hence financial resilience.
As well, if Meerkat determines that they can offer the client a cheaper credit life insurance product than the one they have from the credit provider, they help them switch to bring more savings there. Over 60% of debt counseling clients go on to purchase credit life insurance to take advantage of Meerkat's lower rates. Similarly, Meerkat will eventually also offer affordable funeral insurance to help pay for funeral costs, which can be a great source of financial stress for low-income extended families.
Innovation
Meerkat has used the debt counseling regulatory category to create a financial company that is designed specifically to address the needs of their customers. Rather than approaching financial services as individual products, Meerkat Founder David O'Brien says that his goal is to help South Africans "do more with their money" and achieve better overall financial health through a basket of simple, low-cost accessible products.
This regulatory category, and the revenue stream it facilitates, has allowed Meerkat to truly implement a savings-led approach to financial services that has the potential to be profitable. Many financial service providers are forced to treat savings as a cost factor and struggle to find feasible business models. The debt counselling category, and the savings created by their debt consolidation product, may give Meerkat the opportunity to demonstrate how savings-led digital financial services can be financially feasible.
Meerkat also leverages advanced technology to help facilitate the process. They have Moku, a chatbot, which offers free credit reports and will provide customers with information about products (including cost comparisons) and advice on how to take advantage of Meerkat's products. Moku will be a great example of how inclusive fintech startups can leverage technology without sacrificing the personalization and hand-holding that is essential in building trust among low-income customers.
Overall, Meerkat is pioneering a new portfolio-driven approach to digital financial services, which has historically been dominated by mono-product offerings in either payments or credit. In contrast, Meerkat's unique positioning leverages savings as an entry point to a diverse set of financial products that are uniquely designed and sequenced to meet customers' needs.
Growth Potential
Meerkat has already helped over 6,000 underserved customers to better manage their debt repayment through debt counseling. Of these, over half already purchase their insurance offering, and the initial response to the savings product has been promising. Given that 8 million South Africans are debt-stressed, the size of Meerkat's potential market is massive in South Africa and throughout the continent, especially as the debt counsellor skill set can be leveraged and expanded into other countries with similarly debt-stressed consumers.
Moreover, Meerkat's revenue model is well established. Once a customer's debt renegotiation is completed, Meerkat earns an initial fee and then retains a small percentage of the repayment each month for the remainder of the loan, giving them a stable, long-term source of revenue. This debt counselling fee covers the cost of client acquisition and gives Meerkat advantageous unit economics for subsequent cross selling of low cost products and positions them well for growth.