Why we invested: Lami is an insurance platform and API bringing seamless coverage to more low-income Kenyans
February 1, 2021 - 4 mins read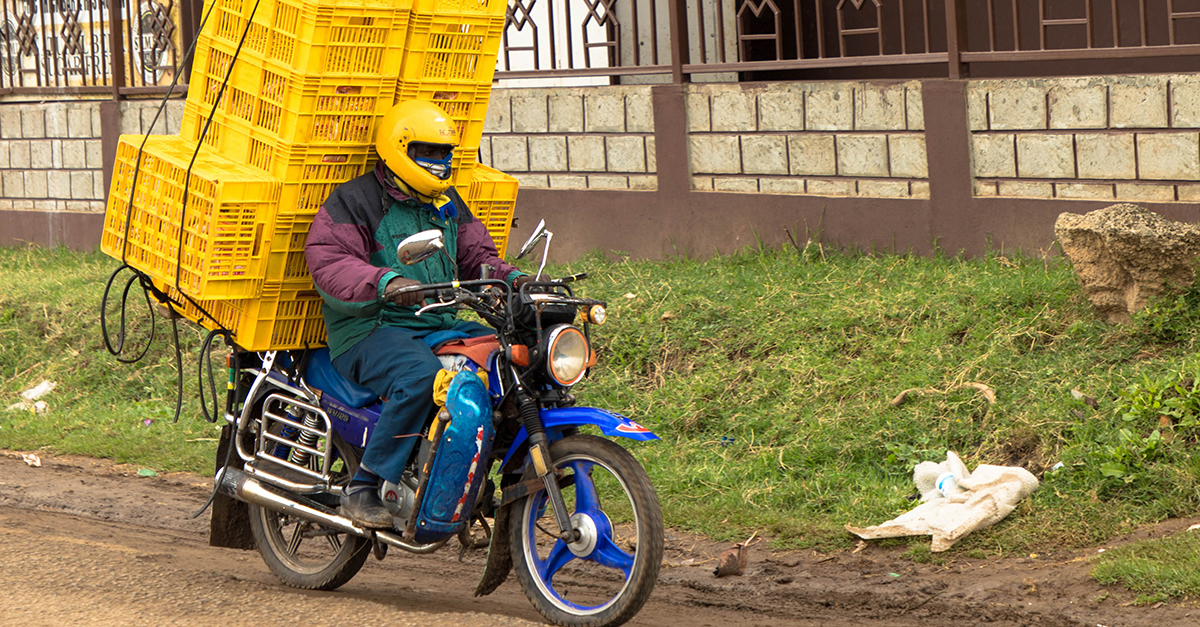 In Kenya, less than 20% of the population has access to health insurance (Kazungu & Barasa, 2017). However, 88.4% of those who are covered have government schemes (i.e., NHIF), while only 11.6% are covered by private insurers (Ministry of Health, 2014). Auto, disaster, life, asset, and other forms of insurance coverage also have similarly low penetration rates, leaving many vulnerable to financial stress due to unexpected emergencies and downward shocks. 
One reason for such low adoption is that current offerings are often inflexible and provide little value to users. For example, under most health policies customers face restrictions on what facilities and treatments are covered, lack understanding of coverage terms, face complicated and lengthy claims processes, and find lack of proper customer support. Uptake of private insurance has also been slow, as customers often lack awareness and access to information, and many have been left with a bad taste in their mouths from previous experiences.
However, innovative insurtech startups are finding ways to bring hassle-free, consumer-centric insurance to low-income individuals in Africa. Catalyst Fund company Turaco, for instance, partners with innovative businesses to offer health insurance to their customers or staff for as low as $2 per month, making it easy for customers to bundle their premium payments with regular digital transactions. Lami, part of our latest cohort, has taken a different approach to insurtech by developing an end-to-end digital insurance platform and API that can enable businesses across sectors – from banks to tech platforms – to easily offer their users a variety of tailored insurance products. 
Impact
Today many insurance companies on the continent continue to engage in outdated processes. They function in large part via paper-based systems, with high distribution costs, long, complex purchasing cycles, difficult claims processes and low digital product innovation. On the back end, most claims processes are similarly manual, consisting of physical documents, postage requirements, and in-store handling.
These companies also lack data that can enable them to better tailor their offerings for low-income, remote communities, which face risks and catastrophes distinct from traditional insurance customers. As a result, product mix and pricing is largely standardized for middle-class, salaried users and is rarely user-friendly for underserved people who may have lower digital access and abilities. 
However, digital platforms and tech companies – who are already adept at reaching and building trust among low-income customers and have access to detailed customer data – can be the key to enabling tailored insurance solutions to reach large volumes of users. Such companies provide a channel for accessing such customers and have access to data for assessing their risk. 
Lami's API integrates with these digital organizations to reach uninsured users and automates the underwriting and claims processes so they can offer seamless insurance products that meet users' needs. This simultaneously increases the organization's value to those customers while decreasing costs for Lami. Since Lami reaches users through a brand they already know and trust, Lami avoids the need to invest in outreach and brand building. By integrating with existing platforms, they are taking a new approach to customer acquisition, which has been the hamstring of most new insurance products.   
Innovation
Lami Founder & CEO, Jihan Abass, initially launched consumer-facing Griffin Insurance – Kenya's first digital-only car insurance company – early last year. According to Abass, Griffin can process claims in a week rather than the industry standard of 30 days, and allow customers to buy policies in less than two minutes. 
A core innovation of Griffin was Lami, the technology platform used to build it. Lami links insurance companies with brokers/providers, allowing them to craft policies and process claims on an as-needed basis. As such, Lami enables other businesses to craft and offer their own digital insurance products.
Lami's platform and API allows current insurance companies to digitize their existing offerings, seamlessly link with underwriters, and access dashboards with detailed customer data to enhance decision-making. This digitization also enables other types of businesses to begin offering insurance through their existing interfaces. Through Lami's API, business partners can co-create products with underwriters that meet the needs of their customers. They can also adjust existing products to become more digital, improve risk profiling, and make swift product changes to respond to customer preferences. 
One of Lami's key differentiators is their ability to develop products quickly. In contrast to the rigid 18-month cycle of traditional providers, Lami's direct integration with insurance companies means they can go from product creation to launch in about a month. The team is also looking at creative use cases that have the potential to cover customers across more areas of their lives, from travel insurance for daily bus rides to digital insurance to protect valuable assets, in addition to simple vehicle coverage.
Lami's customer partners are able to streamline the end-to-end insurance policy management process and automate underwriting, while keeping distribution costs low. For customers, the result is reduced premiums, a more tailored customer experience, and automated claims filing.
Growth Potential
The Swiss Re Sigma reports that life insurance premiums in several markets in Africa (eg, Morocco, Egypt, Ghana and Nigeria), grew at double-digit rates in 2019 suggesting that willing-to-pay for insurance is on the rise. Moreover, Lami is starting from a low base as insurance penetration in sub-Saharan Africa remains low (.9% in 2016). 
Given these circumstances, Lami's plan is to reach 50 million customers by 2025 through the Lami API, and to underwrite over USD $1 billion in gross written premiums. Abass and the Lami team intend to play a central role in providing a safety net for Africa's population by using technology to deliver flexible insurance products anywhere and to anyone.
---
The Catalyst Fund model delivers outsized success compared with other accelerator programs. We accelerate startups that excel on three fronts:
Impact: Catalyst Fund startups deliver (or, in the case of B2B firms, facilitate the delivery) of life-changing products and services to underserved populations. These can include financial services like loans, savings, insurance, and investment, but also access to productive inputs or essential services such as energy, sanitation, and water.
Innovation: Our startups are pioneering game-changers that are innovating new products and business models. They drive the sector forward by demonstration effect and via the learning that Catalyst Fund documents and shares. 
Growth potential: Catalyst Fund startups are distinctively investment worthy, developing businesses that are scalable, with high growth potential. Our startups are selected by an Investor Advisory Committee, who have deep experience in emerging markets and nominate high-potential startups, and then sponsor and mentor them through Catalyst Fund. As a result, our startups raise more funding than startups from other accelerators.