Meet Graviti, providing underserved Mexicans with access to essential utilities via PayGo technology
June 23, 2020 - 4 mins read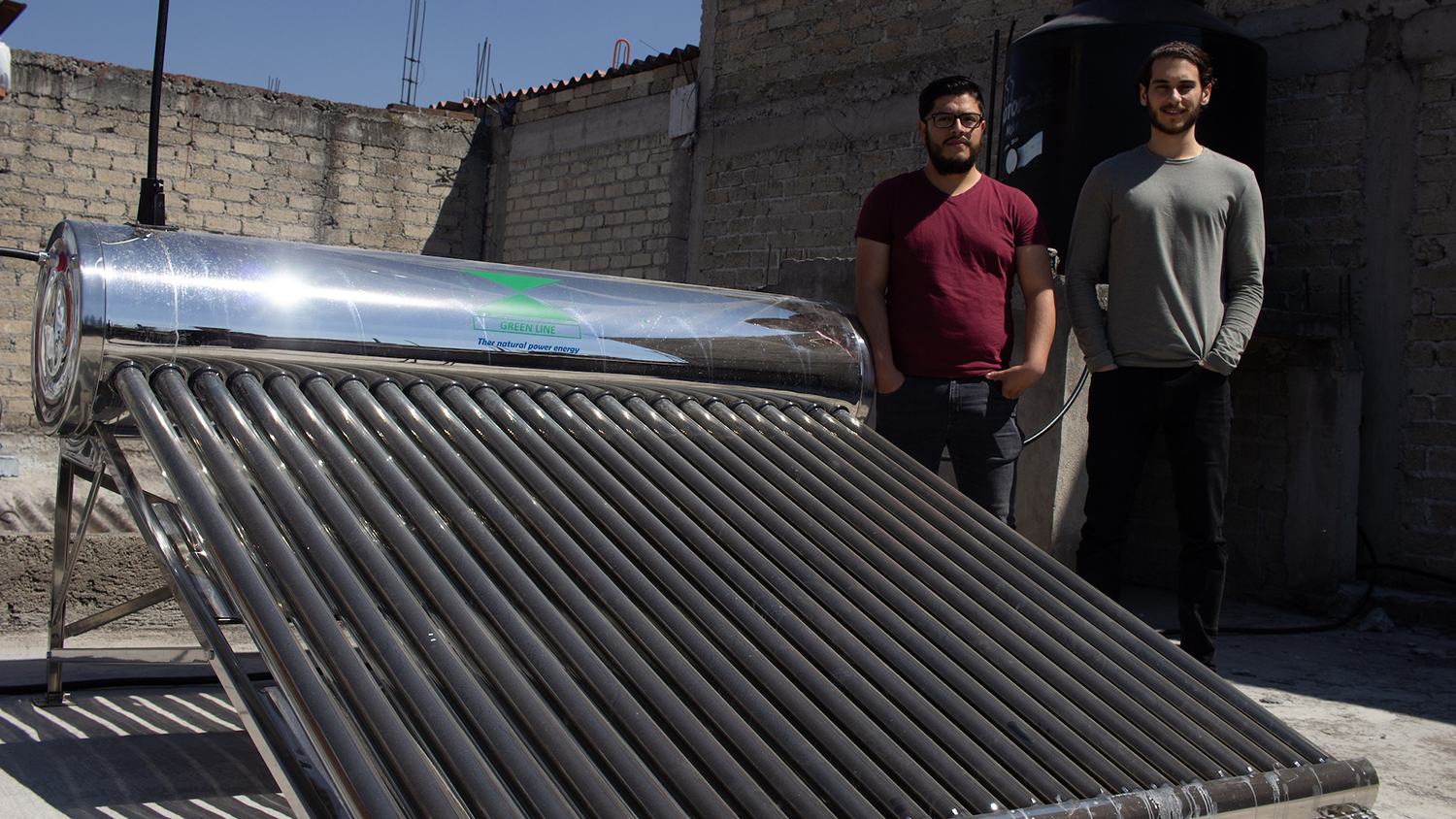 Graviti aims to unlock affordable and convenient access to essential services for unbanked and underserved families in Mexico, starting with solar water heating. Graviti has formed partnerships with local distributors, who install solar heating systems in customers' homes. Graviti then steps in with affordable financing options coupled with an IOT meter, which together enable the families to pay for the device over a period of 3-12 months, leveraging pay-as-you-go technology and convenient cash payment options. 
Impact
Over 40% of Mexicans live in poverty, a rate that has not changed much since 1992. In 2016, the average household disposable income was USD $12,806 annually. Of that disposable income, housing costs comprised the largest single expenditure, according to the Organization for Economic Cooperation and Development (OECD) Better Life Index. Gas makes up a major part of this monthly expense, and 80% of a typical household gas bill goes to heating water. Moreover, gas boilers are themselves expensive and need to be replaced every 2-3 years. 
Thanks to the availability of new solar technologies, families no longer need to rely on gas or traditional electricity in order to heat water in their homes. Solar-powered water heaters are being installed across Latin America, and they have the potential to drastically reduce monthly bills for the average household.
The upfront cost of installing such a device, however, is often too high for the estimated 42 million Mexicans who remain unbanked. Across Latin America, 70% of consumers fall into this category and also remain excluded from formal financing options. As a result, they often go without access to such services or continue to spend on electricity and gas, which don't require upfront investment but end up costing more over time.
As well, of those who are paying for utilities, 95% still make payments in cash, which means they may have to travel long distances to pay bills due to lack of accessible and convenient payment options, or go months without access to these services when they are unable to pay.
While there is demand for better heating solutions on one side, solar water heating technology has become more reliable and affordable. However, distributors of solar heating devices are yet to find scalable ways to reach the sizable unbanked and underbanked population, who represent a significant potential market share seeking solutions.
Graviti brings those who need solar heaters together with those who can provide them. Using a simple questionnaire, the team evaluates alternative data points to approve customers for affordable financing within one day, and enables them to pay for the system over time. Recognizing that rigid payment schedules are ill-suited to the income flows of low-income families, the team leverages a pay-as-you-go model by using a smart control meter that they pre-install on all devices. 
As a result, Graviti has the potential to enable the 42 million excluded customers to access affordable water heaters, reducing their monthly spend on household utilities in the long run, and eventually enabling them to own the device outright.
In light of the pandemic, many low- and middle-income families are facing unparalleled income insecurity, particularly since most depend on SMEs that are also struggling. In this environment, many families are looking for ways to economize their regular costs and to find savings in their household budgets. Owning their own water heater is exactly the type of savings that can shore up their overall financial health by contributing to a reduction in families' monthly costs in the long term and enabling them to save for other expenses, while continuing to access hot water. The pay-as-you-go model also means that they will be able to pay for the service little by little, allowing for fluctuations in income and ability to pay, and contributing to improved overall financial health. 
Innovation
Graviti allows underserved families to pay for solar water heaters that make sense based on their needs and the size of their households, and Graviti's distributor partners will come to their homes to install it without charging the customer directly. The systems come pre-installed with Graviti's smart control meters, which control the activation and deactivation of the service on a prepay basis.
Understanding the need for more convenient and accessible payment options, Graviti's app enables customers to choose from several convenient ways to make weekly payments, including the ability to pay in cash using a unique barcode. The barcode can be taken to any one of 45,000 local shops, where store clerks can use it to apply a cash payment to the customer's individual account. Each payment unlocks access to the service, and works toward paying off the cost of the device so they can own it in full.
Customers who apply for credit through Graviti can be approved within one day, based on an alternative data analysis, and no down payment is required. Graviti has partnered with MFI as well as debt partners to both link customers to credit or provide it themselves.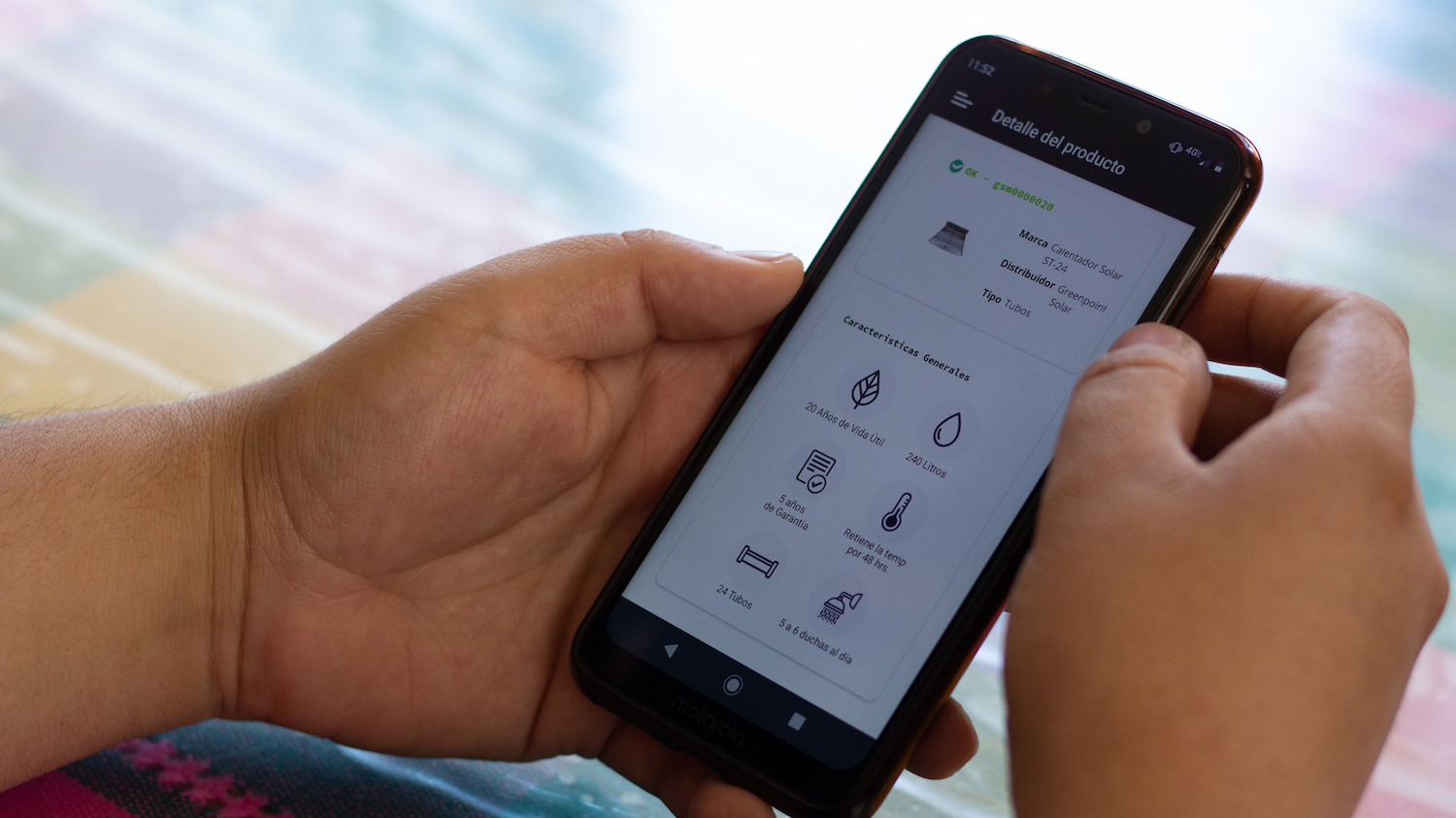 Growth potential
The global solar water heater market is estimated to surpass $3 billion globally by 2025. Latin America contributes 2.5 % to solar thermal sales globally, and this is expected to rise. However, the slow growth in this space may be due in large part to a lack of financing options, combined with the long payback period the average family requires to purchase a solar heater (average USD cost $1,500). By enabling greater access to these devices, Graviti has the potential to greatly increase the reach of solar heating in the region, thereby dramatically improving quality of life for many families.  
Once Graviti's model has been proven, their solution can potentially be applied to a number of essential appliances for every day life, including water filtration systems, solar power, cookstoves and more, to further reduce household expenses for underserved Mexican families while also improving financial and health indicators.
---
The Catalyst Fund model has seen outsized success compared with other accelerator programs. We accelerate startups that excel on three fronts:
Impact: Catalyst Fund startups deliver (or, in the case of B2B firms, facilitate the delivery) of life-changing products and services to underserved populations. These can include financial services like loans, savings, insurance, and investment, but also access to productive inputs or essential services such as energy, sanitation, and water.
Innovation: Our startups are pioneering game-changers that are innovating new products and business models. They drive the sector forward by demonstration effect and via the learning that Catalyst Fund documents and shares. 
Growth potential: Catalyst Fund startups are distinctively investment worthy, developing businesses that are scalable, with high growth potential. Our startups are selected by an Investor Advisory Committee, who have deep experience in emerging markets and nominate high-potential startups, and then sponsor and mentor them through Catalyst Fund. As a result, our startups raise more funding than startups from other accelerators.