Cold Chain in Emerging Markets
August 15, 2022 - 4 mins read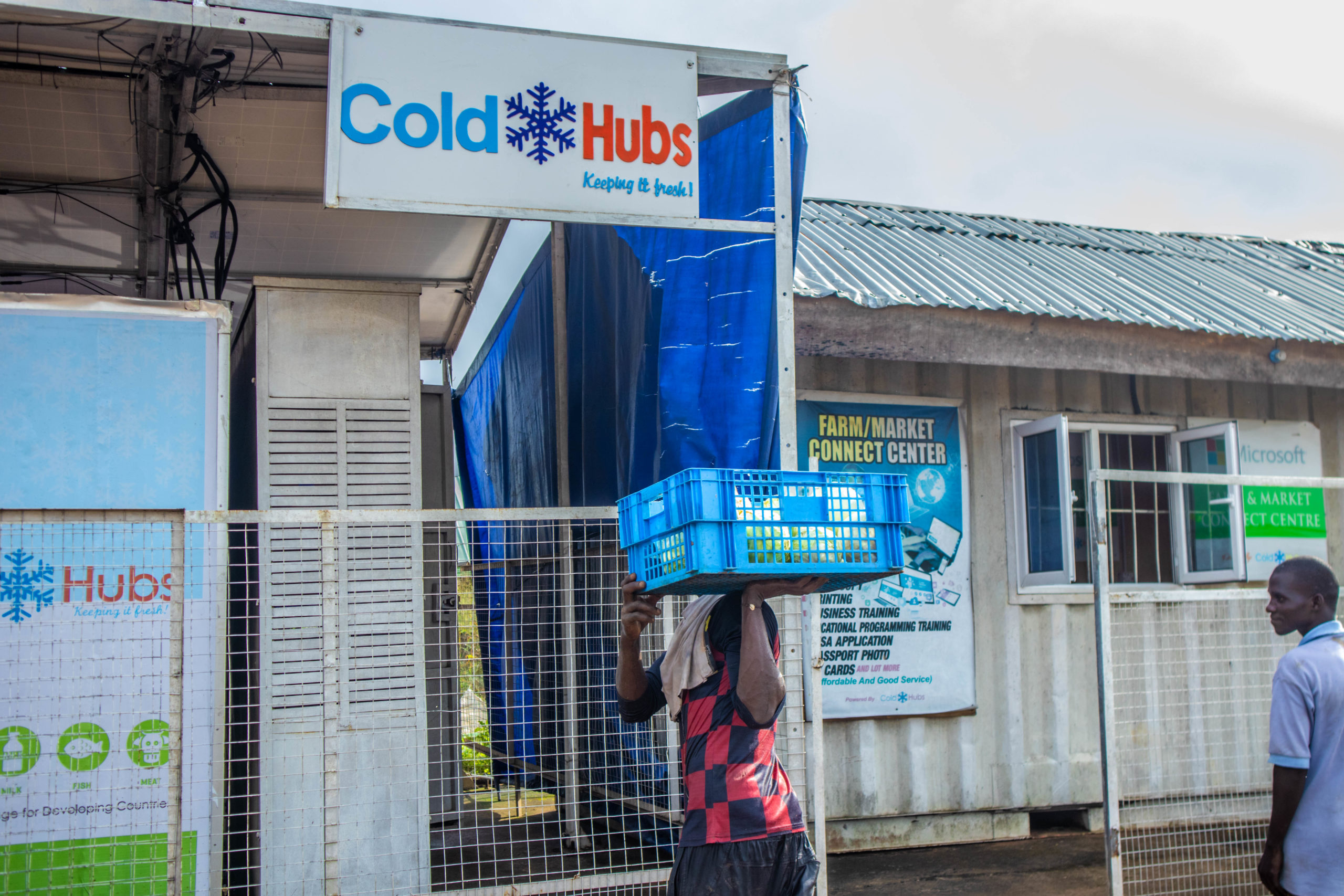 Food wastage and spoilage has dramatic impacts on economic productivity, greenhouse gas emissions, and food security. Unfortunately such wastage is not a small issue: on average, 50% of food produced in African countries goes to waste due to inefficient supply chains and lack of cold storage infrastructure.
Such losses have enormous economic impacts. The United Nations Food and Agricultural Organization (FAO) estimates that around one-third of the world's food production goes to waste or is lost, costing the global economy an estimated $936 billion annually. In Nigeria alone, the agricultural sector loses $268 billion in post-harvest losses. In all, the lack of a robust cold chain infrastructure has an effect not only on people's health as a result of poor nutritional value, and lack of food security but also on the economic growth of a country, continent and the world at large.
In addition, such wastage drives up the environmental impacts of agriculture. The FAO estimates that 8% of global greenhouse gas emissions are caused by food that is currently being produced but not eaten. Food loss and waste exacerbate the climate change crisis given the significant greenhouse gas footprint of agricultural production. In Nigeria, the 40% of food that is wasted is equivalent to 31% of the total land use and accounts for 5% of the country's greenhouse gas emissions. For this reason, stakeholders within Africa and the world need to map out, develop, and implement a sustainable food cold chain.
Moreover, cold chains are important for food security. Hunger is a serious issue in Africa, as evident by the Global Hunger Index (GHI). International Children's Emergency Fund (UNICEF) estimated that approximately 2 million children suffer from severe acute malnutrition (SAM), with 32% of children below the age of five years suffering from stunted growth in Nigeria. According to the United Nations World Resources Institute, the expected human population will be 9.7 billion by 2050. To sustain this population, food production will need to increase significantly, and food waste and loss should be considerably reduced too. A food cold chain ensures that food waste and loss are reduced through efficient storage and transportation of perishable food.
Cold chain solutions improve climate resilience 
Cold chain solutions can significantly impact food security and livelihoods for communities impacted by climate change. 
To start, a food cold chain is essential for food security and availability. A food cold chain helps stabilize food supply, improves supply chain resilience, stabilizes food prices, and ensures food security, all critical issues for climate-vulnerable populations. A food cold chain ensures safe and nutritious food for all as food preservation and safety are guaranteed. 
The food cold chain also improves the incomes of vulnerable people. Cold chain storage systems help users to preserve farm produce, which translates to increased income by 50%. The ability for farmers to preserve their products means they can negotiate better prices for a higher quality product, which leads to revenue gain and an increase in income. The food cold chain leads to advanced equitable livelihood, which is an outcome of increased farmers' income, additional income-generating entrepreneurial opportunities, and reduced inequalities in access to nutritious food access.
In addition, newer cold chain solutions leverage renewable energy. The adoption of such energy-efficient refrigeration technologies can lead to energy saving hence wider access to effective and efficient refrigeration in countries where limited electricity is a barrier.
Challenges to cold chain solutions
While cold chain solutions can introduce efficiencies in the supply chain, the sector has faced challenges scaling solutions. 
To start, in most African countries, electricity costs are high and outages are common. For example, Nigeria faces an irregular power supply, which has impeded the introduction, uptake, and effective use of cold storage technologies. This leads to high reliance on diesel-powered generators, increasing operational costs and affecting the bottom line. In all, inconsistent energy supply in the region poses a considerable challenge for cold chain. 
Second, slow digitization and uptake of modern business practices by farmers also limits growth of cold chain solutions. For example, Nigeria's fresh produce supply is primarily delivered by small farmers with low buying power and limited usage of digital payment services. They sell for domestic production with a high dependency on cash at the farm gate, aggregator, and produce market levels, leading to inefficiencies due to manual processes and introducing security concerns. 
In addition, lack of awareness among end users and ecosystem players such as financial institutions has limited growth. 70% of Nigerians are smallholder farmers, and agricultural holding is generally small and scattered. Such farmers are mostly unaware of cold storage systems and the potential they have to reduce post-harvest losses and preserve food produce. Even in cases where farmers are aware of the technologies, there is still a knowledge gap on how to purchase the right cold storage equipment and available options for powering them, i.e, a solar-powered system. Moreover, financial institutions have limited information about solar-powered cold storage technology and its business potential.
Furthermore, potential customers lack access to funding. Financial products for cold storage customers are almost unavailable. Traditional financial institutions such as banks are reluctant to provide credit facilities for cold storage equipment or even for businesses that need to raise capital to acquire, construct and distribute the equipment. This means that potential cold storage customers are deprived of an opportunity of taking advantage and reaping the benefits of cold storage facilities. Lack of credit is prevalent in the cold storage sector, where a business case is absent, making institutions such as banks reluctant to extend their financial products.
Catalyst Fund portfolio company ColdHubs seeks to decrease food spoilage and extend the shelf life of agricultural outputs by reducing barriers to cold storage. The company provides farmers, distributors, and other value chain actors through a pay-per-use model with storage hubs, logistics, and refrigerated transport services. They also facilitate market opportunities for retailers and wholesalers. Cold chains hold a high potential to impact food security, livelihoods, and climate change. 
Innovators like ColdHubs are needed to cater to the growing population of an estimated 2.3 billion by 2050 since food production has to increase by 70%. This puts a lot of pressure on agricultural activities, which are already affected by adverse climatic conditions. More than ever, we need to adopt a consistent and efficient cold chain if we are to avert the impending hunger and climatic crisis resulting from food waste and loss.