Destacame enables financial health for Chileans and Mexicans
April 28, 2020 - 6 mins read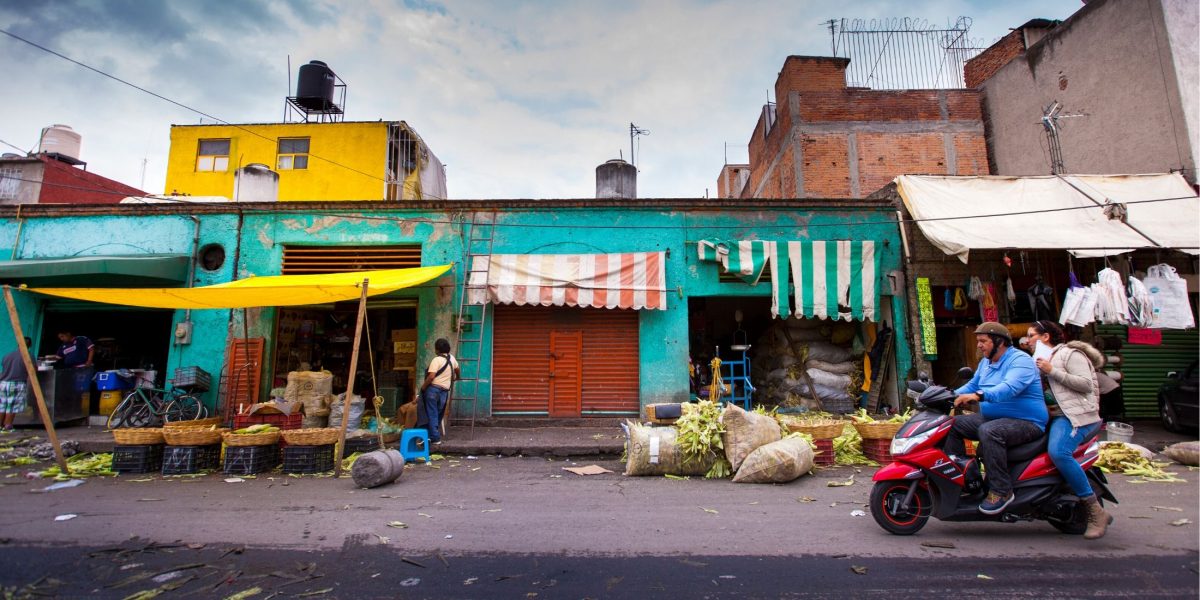 Catalyst Fund portfolio company Destacame makes strides toward improving financial health for Chileans and Mexicans 
Destacame joined Catalyst Fund in 2016 with the goal of helping underserved Latin Americans access credit. Their search for product-market fit resulted in a holistic financial management platform that creates a pathway towards financial health for Chileans and Mexicans.
In 2015, shortly before Destacame launched, 63% of adults in Chile had an account with a formal financial provider, but only 16% had borrowed from a financial institution. Destacame hoped to address the situation by launching an alternative credit scoring platform to assess creditworthiness of thin-file low-income customers typically rejected by financial service providers. The startup hoped to use alternative data from utility bills and other socio-demographic information to derive a credit score for use with financial institutions. 
However, Destacame soon realized that the alternative credit scores were not sufficient to guarantee their customer base access to credit from formal financial institutions. When customers would apply for credit with larger banks, rejection rates were close to 100%, since banks reasoned that customers would pay their utility bills but might still default on a loan. In the end, customers were left feeling frustrated instead of empowered, and Destacame was having a hard time getting buy-in from banks. 
But, as is common at the early stages of a startup's journey, behind every challenge lies an opportunity. Over the next two years, Destacame made a series of client-focused decisions to develop an affordable, accessible and appropriate suite of financial solutions that truly support the financial health of their customers. The startup now offers underserved populations an entire financial management platform that includes a full range of products, from alternative credit scores to past-due debt repayment discounts, graduation loans, credit cards, and financial health advice to help customers properly manage their financial lives at every stage of the journey. 
Today, Destacame works with 35 financial institutions across Mexico and Chile, serving nearly 2.6 million customers and attracting 120K new customers every month. They make the formal financial system more accessible to many underserved people, empowering and enabling them to access better financial products.
Finding product-market fit
In 2016, Destacame's central realization was that a credit score was not enough to secure financial inclusion for their customers. These households needed Destacame to accompany them on the journey to financial inclusion and financial health, more broadly. 
Destacame started by adding an option for users to view their traditional credit score for free, alongside their alternative credit score, to get a better understanding of what Destacame offered. Seeing the two scores gave customers a better picture of their overall financial situation. Destacame helped by explaining, in simple terms, why customers' credit scores might be low, thereby arming them with the information they needed to take action. 
After struggling with low numbers of users, Destacame recorded receiving 20,000-25,000 credit report applications a day shortly after launching the new experience. Customers liked the experience, and equipped with new knowledge about their credit score, they began to ask for more information about how to improve their credit scores. For example, once customers realized that overdue debt was decreasing their credit scores, Destacame's customer support team received more requests for ways to settle old debts.  
Responding to demand from customers, Destacame launched a collections module to help their customers repay outstanding debt and improve their credit scores. They signed contracts with financial institutions to act as collections agencies, adding a valuable service as well as an additional revenue stream for the business. With the new collections module, customers were able to improve their credit scores and were more likely to be approved for loans, furthering Desctacame's original goal. Within a few months, Destacame had signed contracts with more banks and saw a 10x increase in approval rates for credit applications via the platform, from 2% to 20%.
As part of this shift towards collections, it became clear to Destacame that its customers needed more than data; they needed advice and also access to meaningful products that could help them manage their overall financial lives. Consumers needed help to get out of their existing situations: they needed to settle existing debt, get better control over their financial lives, and then access new products to contribute to socio-economic mobility.
Since this realization in 2016, Destacame has continued to grow its offering to provide their customers with the products they need. For example, graduation loans help borrowers build or improve their financial profiles, referrals to mainstream banks facilitate access to large loan amounts, and financial advice gives them ideas and support for planning.
Today's offering: a holistic financial health platform
Destacame's current offering provides appropriate, affordable and accessible financial products for underserved populations in Mexico and Chile. It is tailored to consumers' needs, accounting for each step of their journey to financial health, in a way that is easy, low-cost, and responsive. 
Accessible
Requirements to join the Destacame platform are minimal. Anyone with internet access can sign up on the platform and, after inputting some information, access a free credit score. Since Destacame's credit score product uses alternative data, customers do not need a history with formal financial institutions or to meet any particular requirements. To utilize the services, customers only need an app-ready phone as well as some degree of literacy.
With minimal effort and no cost, these scores immediately give users essential information they need to understand and take control over their financial situation. Once on the platform, users can receive an updated credit report for free once a month, or receive reports more frequently for an additional cost.  
Appropriate 
The credit score serves as a customer acquisition strategy and gives Destacame important data to segment customers and then offer them appropriate financial services. Those clients with negative credit histories are steered towards debt management, while those with limited or no histories are offered a short-tenure graduation loan to help them build even better credit scores, which helps them eventually approach formal financial institutions. Those with positive histories are referred to banks for which Destacame receives a referral fee. 
For customers with poor credit scores, Destacame makes debt repayment much easier and cheaper. The credit report includes an offer to settle the debt at a discounted rate. To accept, customers only have to give consent for Destacame to share their contact information with the financial institutions, which can then reach out to resolve the debt at a discounted rate. 
Jorge Camus, VP of Markets at Destacame, narrates the customer experience:
When you access your account, you get your Destacame credit score based on utility bills, and a score that shows your standing with the credit bureau. Let's take an example: we had a customer whose report showed he owed 7,067 Mexican pesos. The Destacame platform showed six active products (loans, cards, etc.), but also six overdue products on which he owed 29,875 Mexican pesos. The platform allows you to see details about each product. If the debt is with a partner of ours, the bank can propose an offer for the customer to repay at a discounted rate. In this case, the user receives a message from the bank: "We want to help you fix your financial history and offer a reduced repayment so your credit report can be clean again." 
In Chile, the startup has also introduced a new debt product that allows customers with poor credit scores to refinance their debt. The default rate for this product is equivalent to the market average, even though Destacame is serving the riskiest segment of customers. 
Destacame's carefully sequenced offering of financial products has generated traction, and the startup currently has nearly 2.6 million users between Chile and Mexico. Destacame continues to innovate to better serve their customers. For example, they recently launched a new integration with BBVA (Mexico's largest bank) that allows users to open a debit account with Destacame and, in Chile, they have launched bill payment and top-ups for over 240 services.  These offerings will continue to strengthen their appeal to clients, boost their proprietary credit score, and generate new revenue streams. 
Affordable
Since customers are only offered a product that makes sense for them given their levels of indebtedness, Destacame can attempt to ensure the product is affordable for its users. 
For example, for debt restructuring, Destacame has negotiated advantageous rates for clients. The cost to customers varies based on their standing and the age of the debt. Since banks write off debt after six months, they are willing to discount at fairly extreme rates since any amount that is recuperated goes straight to their bottom line. 
Moreover, Destacame is able to keep their own costs low. They leverage proprietary data, acquire customers digitally for less than a dollar, and cross-subsidize via a number of revenue streams. They can then pass these savings to their customers.
Investors bet on Destacame's potential
Soon after expanding to collections, Destacame raised its first seed round, with Accion Venture Lab as the lead investor. A member of Catalyst Fund's Investor Advisory Committee, Accion initially sponsored Destacame to Catalyst Fund.  Mountain Nazca and several Chilean angel investors also contributed to the round. 
In 2018, Destacame closed a US$3 million Series A round with funding from Fen Ventures and existing investors Accion Venture Lab and Mountain Nazca to power their next phase of growth. "We're excited to continue to support Destacame as it scales into new markets and grows its range of innovative products to improve financial health," said Matthieu Albrieux, Investment Officer for Latin America at Accion Venture Lab at the time.
Going forward, Destacame plans to expand to Colombia and Peru. In markets with large un- and under-banked populations, Destacame brings a unique dataset and expertise on how to expand access, while offering a holistic suite of financial solutions to boost the financial health of underserved consumers.