Press Release: MSEs in Ghana to benefit as leading West African investors, and founders join as expert advisors to the Catalyst Fund Inclusive Digital Commerce Accelerator
Executives from Acuity Venture Partners, Chandaria Capital, 4DX Ventures, Golden Palm Investments, Novastar Ventures and mPharma form an investment advisory committee to source and mentor candidates for the Inclusive Digital Commerce Accelerator
December 15, 2020 - 5 mins read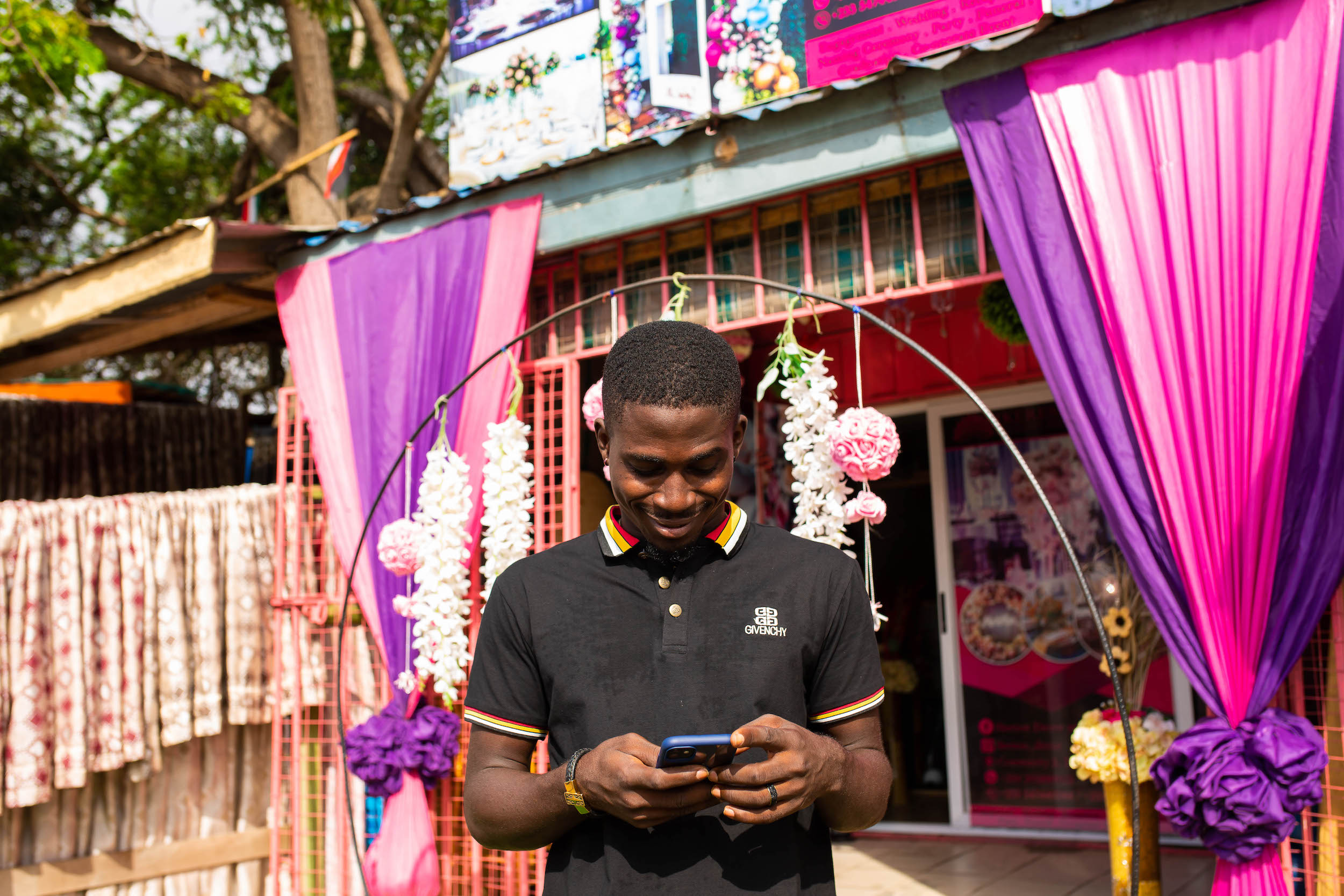 ACCRA, Ghana, 10th December, 2020 –  The Catalyst Fund Inclusive Digital Commerce Accelerator, managed by BFA Global, in partnership with the Mastercard Foundation and the Meltwater Entrepreneurial School of Technology (MEST), today announced the formation of its expert Investment Advisory Committee (IAC).
The committee will be responsible for nomination and selection of digital commerce companies for the Catalyst Fund Inclusive Digital Commerce Accelerator. Launched on November 4th, 2020, the Accelerator will select and scale six digital commerce companies, over the next two years, that can better enable informal micro and small enterprises (MSEs) in Ghana, who have been most impacted by COVID-19, to reap the benefits of digital commerce. The goal is to improve their livelihoods and financial resilience.
Joining the IAC are Lexi Novitske of Acuity Venture Partners, Bruce Lule of Chandaria Capital, Harriet Adinkrah of 4DX Ventures, Sangu Delle of Golden Palm Investments, Brian Odhiambo of Novastar Ventures and Gregory Rockson of mPharma.
"We're excited to bring these experienced and passionate advisors onboard to share their knowledge of Ghana's digital commerce space, as we work together to grow the sector. We will work closely with them to identify and mentor those growth-stage companies that we believe can have the most significant impact on the livelihoods of MSEs, that are really the bedrock of the Ghanaian economy," said Jane del Ser, Program Director at Catalyst Fund Inclusive Digital Commerce. "Together, we will source companies based in Ghana that directly serve or enable informal MSEs, especially those operated by women and youth, and that have enough traction and growth potential to meaningfully scale."
Companies selected for the accelerator will receive:
flexible grant capital of up to US$120,000 per company;
deep, bespoke, expert-led venture acceleration support for 6 months, followed by light touch support;
portfolio meet-ups and curated cohort-based workshop sessions with local expertise, access to mentors, and operational support by MEST;
a commitment to sharing best practices, toolkits, learnings, and insights with the digital commerce sector;
connections with Catalyst Fund's growing global Circle of Investors (65+) and Circle of Corporate Innovators; and
ecosystem acceleration to create a more enabling investment and business environment in which digital commerce companies can prosper.
"Right now there are a lot of fast-growing African tech companies, evidenced by the recent acquisition of PayStack and Series B round from Chipper Cash, that are enabling the growth of inclusive digital commerce," said Sangu Delle, Chairman of Golden Palm Investments Corporation. "These companies have achieved what it takes to scale a business in an emerging economy and represent what is possible in different African contexts, and our continent's future. This is the appeal for me to join the IAC as a member, working with a program that is doing more than providing capital for startups, and in turn, cultivating a quality pipeline and an ecosystem for companies to thrive in. We've seen that tailored support like what Catalyst Fund offers can make a difference in enabling companies to scale faster."
Following the proven model of Catalyst Fund's flagship Inclusive Fintech Accelerator, whose IAC comprises Quona Capital, Flourish Ventures, Anthemis Capital, Better Tomorrow Ventures, Grey Ghost Ventures and Accion Venture Lab, the Inclusive Digital Commerce IAC will leverage their experience in-market to recommend and approve companies for the program, as well as mentor those chosen throughout their acceleration.
"The Investment Advisory Committee will play a critical role by providing guidance and supporting the process to identify, shape and scale promising Ghanaian digital companies that will drive a bold agenda to digitize the MSE space and open access to new markets for the sector," commented Nathalie Akon Gabala, Mastercard Foundation's Regional Head for Western, Central and Northern Africa.
From Catalyst Fund's flagship Inclusive Fintech program, IAC members have also gone on to invest in the companies they sponsored for the program, including Quona Capital who led the $14M Series A round for Sokowatch, and BTV who invested in Chipper Cash, which recently announced a $30M Series B round.
Digital commerce companies interested in putting themselves forward for evaluation by the IAC can fill an expression of interest form found on the program website here. Companies will be selected in early 2021 for the first accelerator cohort.
# # #
About Catalyst Fund
Catalyst Fund, managed by BFA Global, is an accelerator that supports inclusive tech innovators, and facilitates the growth of innovation ecosystems, in emerging markets. Launched in 2016, today Catalyst Fund supports impact startups offering accessible, affordable and appropriate solutions, across key markets in Africa, South Asia and Latin America, to improve the lives of the world's 3 billion underserved. Catalyst Fund programs provide catalytic grant capital, bespoke venture building support from market and sector experts and access to a global network of investors and corporate partners, while sharing learnings with the broader inclusive tech ecosystem. Catalyst Fund is supported by the UK Foreign, Commonwealth and Development Office and JPMorgan Chase. The sister Inclusive Digital Commerce Accelerator is supported by the Mastercard Foundation.
To date, Catalyst Fund has supported 37 early-stage companies through its flagship inclusive fintech program across 15 emerging markets. Those companies have gone on to raise over $81 million in follow-on funding and reach over 2.5 million underserved individuals and small businesses in emerging markets globally.
About the Mastercard Foundation
The Mastercard Foundation works with visionary organizations to enable young people in Africa and in Indigenous communities in Canada to access dignified and fulfilling work. It is one of the largest, private foundations in the world with a mission to advance learning and promote financial inclusion to create an inclusive and equitable world. The Foundation was created by Mastercard in 2006 as an independent organization with its own Board of Directors and management.
For more information on the Foundation, please visit: www.mastercardfdn.org
About the Mastercard Foundation COVID-19 Recovery and Resilience Program
The Mastercard Foundation COVID-19 Recovery and Resilience Program has two main goals. First, to deliver emergency support for health workers, first responders, and students. Second, to strengthen the diverse institutions that are the first line of defense against the social and economic aftermath of this disease. These include universities, financial services providers, businesses, technology start-ups, incubators, government agencies, youth organizations, and non-governmental organizations.
About MEST
MEST is an Africa-wide technology entrepreneur training program, internal seed fund, and network of hubs offering incubation for technology startups in Africa that was built on the idea that talent is everywhere, but the opportunity is not. Founded in Ghana in 2008, MEST provides critical skills training, funding, and support in software development, business, and communications to Africa's tech entrepreneurs. Hubs are located in Accra, Ghana; Lagos, Nigeria; Cape Town, South Africa; and Nairobi, Kenya. To date, MEST has invested in over 60 startups across industries from SaaS and consumer internet, to eCommerce, Digital Media, Agritech, Fintech and Healthcare IT. MEST is primarily funded by the Meltwater Foundation, the non-profit arm of Meltwater, a global leader in media intelligence and Outside Insight.
Leveraging MEST's core competencies, decade plus of learning, extensive network, and existing intellectual property, in 2020 and beyond, MEST is partnering with the Mastercard Foundation to design and test three pilot programs with local partners in Ghana. The projects—Pre-MEST, MEST Express, and MEST Scale— will enable MEST to scale its impact and reach exponentially more young people at more touch points along their entrepreneurial and employment journey in Ghana, and in time, across the continent.
Media contacts:
Catalyst Fund
Thea Sokolowski
tsokolowski@bfaglobal.com

Mastercard Foundation                                                                                                      
Kweku Ahiagble
MEST
Funke Makinwa