Meet Pesakit, the smart app for mobile money agents in Kenya
March 25, 2020 - 4 mins read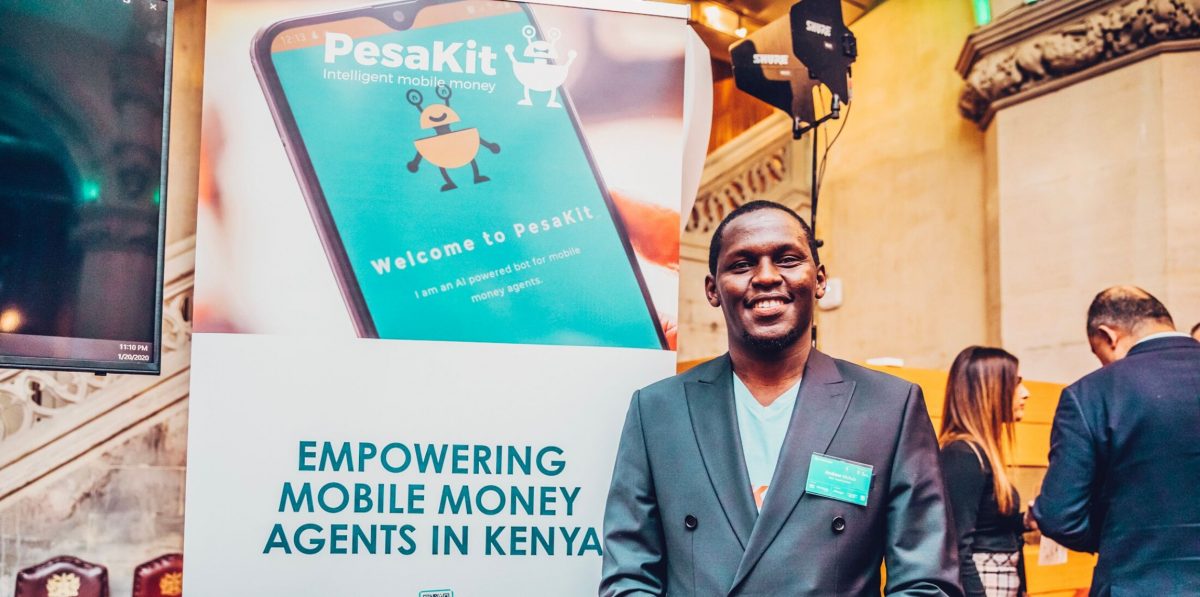 Pesakit is building a network of mobile money agents who can help distribute digital financial services to the underserved
Catalyst Fund accelerates startups that excel on three fronts:
Impact

: Catalyst Fund startups deliver (or, in the case of B2B firms, facilitate the delivery) of life-changing products and services to underserved populations. These can include financial services like loans, savings, insurance, and investment, but also access to productive inputs or essential services such as energy, sanitation, and water.

Innovation

: Our startups are pioneering game-changers that are innovating new products and business models. They drive the sector forward by demonstration effect and via the learning that Catalyst Fund documents and shares.

 
Growth potential: Catalyst Fund startups are distinctively investment worthy, developing businesses that are scalable, with high growth potential. Our startups are selected by an Investor Advisory Committee, who have deep experience in emerging markets and nominate high-potential startups, and then sponsor and mentor them through Catalyst Fund. As a result, our startups raise more funding than startups from other accelerators.
Pesakit aims to build a network of mobile money agents in Africa who can serve as a distribution channel for a variety of digital financial services so that underserved populations across the continent have better access to the services they need. Agents already serve as a distribution channel for mobile money services, but Pesakit believes that – if equipped with tools and knowhow – they could become a channel for many other services, thereby extending access as well as expanding revenue streams.
To help mobile money agents better serve their customers and manage their own financial health, Pesakit offers them working capital in the form of e-float via regulated Microfinance Institutions (MFIs), as well as business advisory services, which are delivered through their app-based platform. Pesakit also enables agents to access new revenue sources by acting as providers of additional financial services.
Impact
For every 100,000 people in Kenya, there are 9.2 ATMs, five bank branches, and over 535 mobile money agents. The mobile money agent network is able to reach underserved populations across East Africa in person and can be leveraged as a channel to provide these individuals with better access to digital financial services.
However, mobile money agents face several challenges. In particular, individual agents often struggle to adequately meet customer demands for withdrawals or deposits due to lack of cash on hand and/or e-float liquidity. As such, they miss opportunities to earn commissions and to serve their customers. 
Pesakit offers affordable e-float loans to these agents, enabling them to serve more customers, increase their revenue and keep their businesses running. The Pesakit app keeps track of the agents' transactions and provides them with insights into their business flows and trends so they can better manage their cash and credit. Over time, Pesakit hopes that these insights help agents better understand how to improve their overall financial health.
Mobile money agents are also idle during portions of the day, so Pesakit gives them opportunities to earn additional revenue. Beyond business management tools, Pesakit's app transforms agents into digital merchants, offering additional revenue sources through the sale of digital services (such as airtime and electricity tokens) and micro-insurance (which a large portion of agents purchase themselves). For each of these products, offered through the Pesakit platform, agents receive a share of the revenue. 
The platform also offers insurance to mobile money agents, who typically manage small shops or storefronts, in order to protect their businesses. Their micro-insurance product, PesaKit Protect, covers the agent's business against fire, theft, fraud and personal accidents at work. This ensures protection from losses and enables them to bounce back from a catastrophe or an illness. Their products are affordable, ranging from $10 to $250 in premium, depending on the size of the business. In addition, they offer medical insurance that protects the owner, as well as her/his family, and covers up to $5000 in losses.
Pesakit improves income generation for agents as well as bolsters their resilience, all while improving access for end customers. The app increases the number and variety of financial services that Kenyans living in peri-urban and rural areas can access via trusted points, while enabling mobile money agents to grow their business and improve revenue.
Innovation
Pesakit aims to empower mobile money agents to serve more customers via existing mobile money products as well as new products. Thanks to their insights into cash flow, PesaKit can make predictions about how much business a particular agent might conduct in one day. These predictions can then be used to help agents manage their businesses, and for credit scoring for the provision of e-float. If the prediction indicates the agent's income might be low that day, for instance, they will not extend the agent a loan. This helps prevent agents from entering a debt spiral, and through insights and financial planning tools, furthers their understanding of how to balance their own cash and float.
Pesakit's innovation is to offer new services but also to envision agents as a channel for diverse services – not just mobile money. Moreover, Pesakit has noted agents' idle resources and their ability to better serve customers with more and more consistent services.
Growth Potential
The goal for the Pesakit team is to build a network of mobile money agents across the continent, united via a single platform which has the potential to serve as a local distribution channel for digital financial services, reaching underserved populations on the ground. This would not only improve their access to financial services, but increase their exposure to fintech innovations that can greatly improve their financial health, via trusted sources in the form of their local agents. 
In Kenya, where mobile money transaction volume constitutes nearly 50% of GDP, there are 231,292 mobile money agents (Jan 2020, Central Bank of Kenya), and a population of 53.4 million. There is a mobile money agent for approximately every 231 people. These agents are able to reach large volumes of the population via a real human touchpoint, at a scale no other organizations can compete with.
Across other African markets, from South Africa where major attempts are being made to relaunch previously unsuccessful mobile money schemes, to Nigeria where telcos like MTN have finally been empowered to make mobile wallets accessible, signs of growth in mobile money penetration continue. Pesakit's potential to leverage the rapidly growing and trusted infrastructure that powers mobile money systems, in order to better reach populations across the continent with other digital financial services, can mean significant improvements in financial inclusion and a promising impact on the financial health of the agents themselves.
The Pesakit team has seen strong traction in the Kenyan and Tanzanian markets – both in terms of mobile money agents joining the platform, and financial services organizations who see the value in reaching additional customers through them.