Corona Case Studies: 'Waiting for nothing'
June 12, 2020 - 2 mins read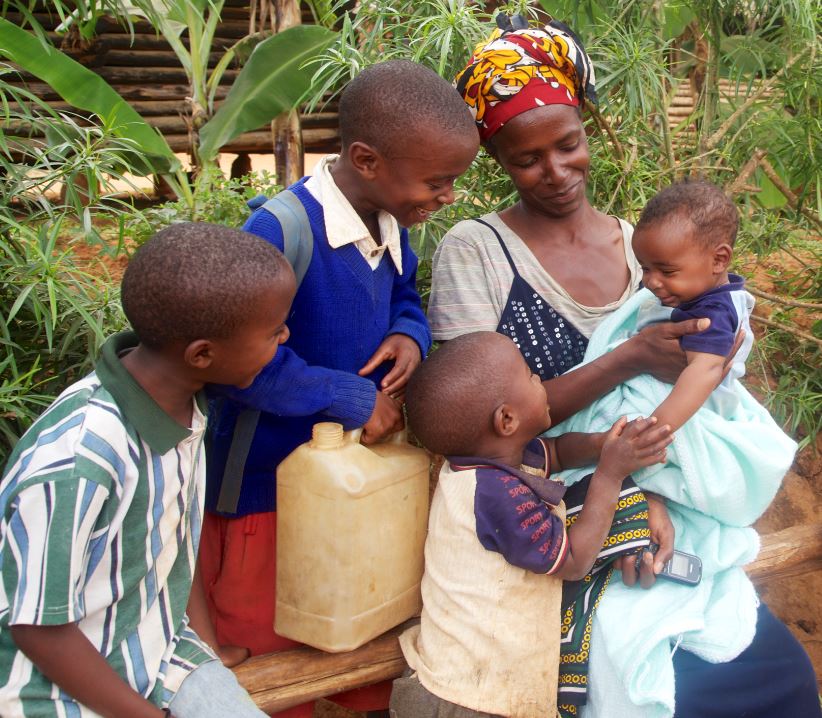 Originally posted on the FSD Kenya Website, June 12, 2020 
Agnes, 45[1], lives in rural Makueni with her children and elderly parents.  She had once been married, but her husband proved an unreliable partner.  While women are not always welcome to come back home to live with their own parents, Agnes was.  Her parents were getting older, and there was no one else at the rural family home to help look after them.  Her mother had high blood pressure, and her father a range of other ailments he soothed with traditional medicine.  The family has a large farm and in good years, they grow enough maize to last the year.  They produce some mangoes and oranges for sale.  Her parents still tend to the farm a bit, even in their old age.
Before the novel coronavirus struck, they used to get by without much struggle. But Agnes' father imagined a more comfortable retirement, since he had been saving all those years while he worked at Kenya Railways.  When he left, though, he never got his pension.  He moved to working at a supermarket in town in Nairobi.  Again, there was nothing to take with him after many years of work.
When we talked to Agnes in April, she was not very worried about the impact of the coronavirus.  She expected it to last only a month or so, and they still had maize in their store from the last harvest.  "Nothing much has changed," she said.  They were all washing their hands more often, and she had become very protective of her parents, worried that exposure to the virus could kill them.  But her brother and sister were still in Nairobi and still working at the time.  She prayed they kept their jobs.
Both of Agnes' siblings regularly sent money home to help Agnes and the parents.  All of them relied heavily on this support, their most important source of cash income.  Her siblings also paid school fees for Agnes' son, now in Form 4.  Agnes is getting very worried about him.  The school did not send home any materials for him to study, and he is meant to sit for the national secondary school exam this year (KCSE).
When we talked to her this week, like many other rural respondents, conditions have become much more difficult.  Her siblings lost their jobs in Nairobi.  Agnes' sister knows the whole family relies on her, so she's trying to send a little, but she can't afford much.  She last sent Kshs 200 (about $2), and that was two weeks ago.  The family is now running low on maize in their store.  They have planted again this year, and Agnes' children are home from school helping with the maize and planting some vegetables. But the rain stopped too early.  They don't expect the harvest to be very good.
Agnes sold one chicken for Kshs 300 ($3) to buy cooking oil, soap, and sugar.  She now has accumulated a debt of Kshs 2,000 ($20) at the shop.  She tried borrowing on M-Shwari but was denied.
"There is no income at all," Agnes complained, and there are no indications when things will improve.  "It's like waiting for nothing."  Agnes imagines that if she had capital—she thinks she would need like Kshs 20,000 ($200)—she could start a business trading goats, chickens, and vegetables.  There's nowhere to get that kind of money right now.
They haven't received any cash or food aid so far.  Someone from the government sent them masks.  "Can you believe it, masks?!" she exclaimed in frustration. "We need food!"
[1] All participants have been given pseudonyms.