An app, a chatbot and digital marketing: How microfinance institution CEP embraced digitization in a post-covid world to better serve low-income customers
October 4, 2022 - 5 mins read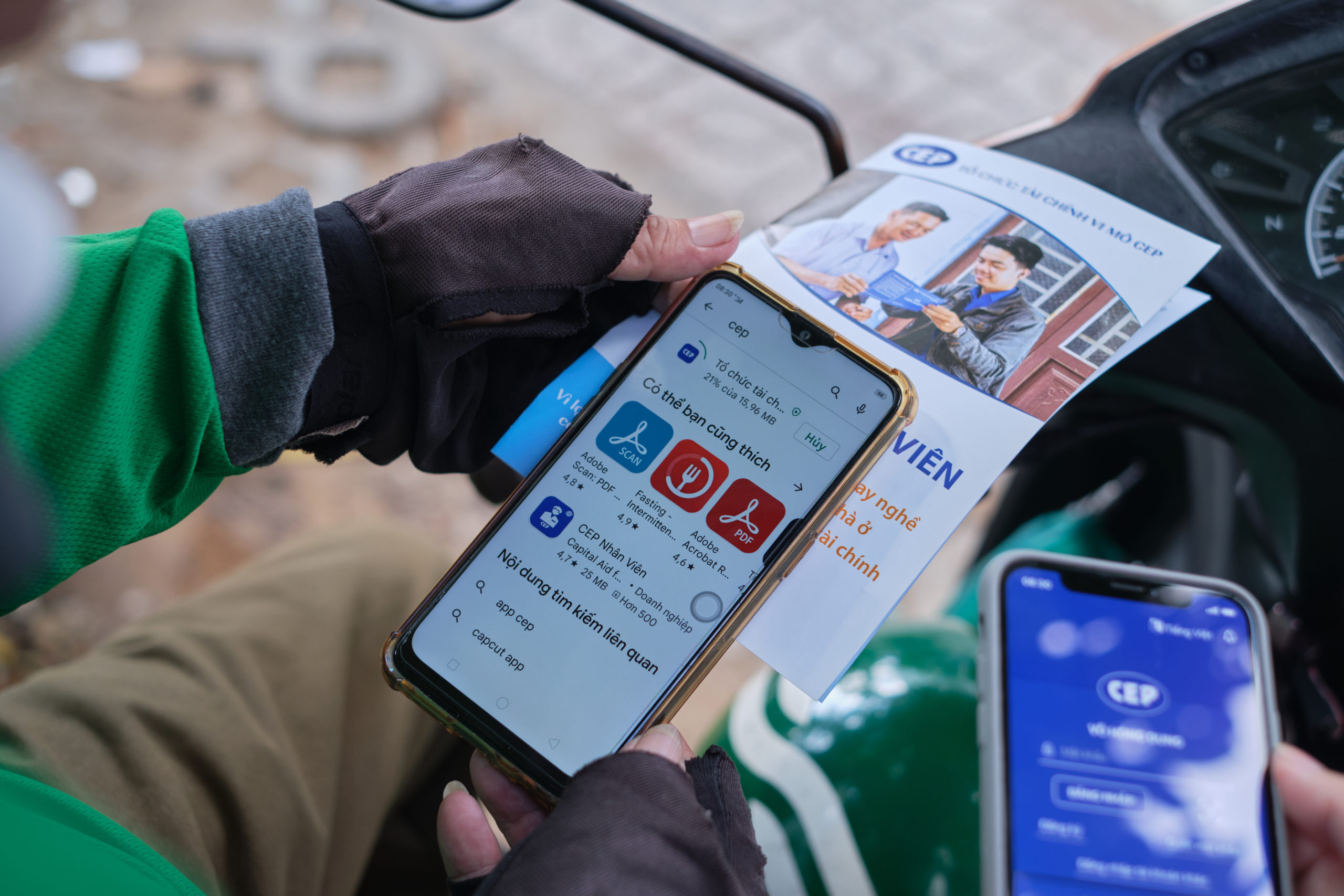 Social distancing norms and limited mobility paired with a decline in economic activity severely impacted microfinance institutions worldwide. According to a survey conducted by CGAP, average monthly repayments fell by nearly 40% in Asia among microfinance institutions when the pandemic lockdowns started taking effect in May 2020.
Capital Aid Employment for the Poor (CEP) is a 30-year-old microfinance institution in Vietnam that has been offering financial services and products to the underserved in the country. As a result of the pandemic, they suffered significant temporary setbacks in their operations. While the team extended generous moratoria to its customers, the financial health of their customers declined, and CEP's own portfolio risk (PAR) increased.
BFA Global had the distinct fortune of partnering with CEP over the last two years as it navigated through the many challenges of the COVID-19 pandemic. With support from the MetLife Foundation, we supported various work streams with a focus on the financial health of its customers. Designing and implementing alternative ways to reach and acquire new customers using digital channels in the absence of in-person interventions was a key focus of these activities.
During this period, CEP embraced digital marketing for existing products and expanded on their digital products and services. Over the course of our work with them, their marketing team expanded from one individual to a four-person team committed to CEP's digital transformation mandate.
Using data to power customers segmentation and targeting
CEP started their digital marketing journey by re-evaluating customers' needs by sampling existing and potential customers to understand their digital savviness and appetite for digital financial services. Surveys confirmed the need for more digital presence and customer service touchpoints. More than eighty percent of respondents reported using the likes of Facebook and Zalo (Vietnam's own messaging superapp with social networking features) to stay connected with friends and family, get updates from companies they follow, learn more about the latest products in the market and avail attractive offers online.
While CEP's biggest unique selling point is their unparalleled understanding of their customer base and their needs for financial products, the team had never previously considered the daily digital habits of their customers, virtual places where they consume information, and how their customers translate to personas the team could reach online.
Through online surveys, lead-generating social media campaigns to build lookalike and custom audiences, we designed digital personas which reflect the customer segments CEP currently serves. Injecting this kind of deep, tailored customer targeting analysis on top of CEP's existing capabilities unlocked a new frontier of opportunities for the team.
This workstream demonstrated that it is possible for microfinance institutions to design smart, hybrid models of customer acquisition and delivery. A big question for the CEP team was "Who are going to be our next 10,000 customers?" CEP's typical customer is older than the median age of 32.5 years in the country. To remain relevant in a digital world, the CEP team continues to identify ways to go downstream with a younger, more tech-savvy demographic which they historically have not served, without compromising on their unwavering commitment to serving the low-income and ultra-poor populations in Vietnam.
What's next? The team is using data as their guidepost to determine new customer segments and understand new products and services they need to develop to meet evolving needs of its customer base. CEP's marketing team is developing its 5-year marketing strategy to more intentionally embed marketing and customer segmentation across its various verticals.
Bringing real-time customer service with the CEP chatbot
In response to customers' feedback, we built and integrated a chatbot which would allow for an instant customer service experience. This not only helped the team understand the most pressing questions customers are asking but also helped relieve loan officers who were struggling with inbound queries that they would have otherwise addressed during in-person visits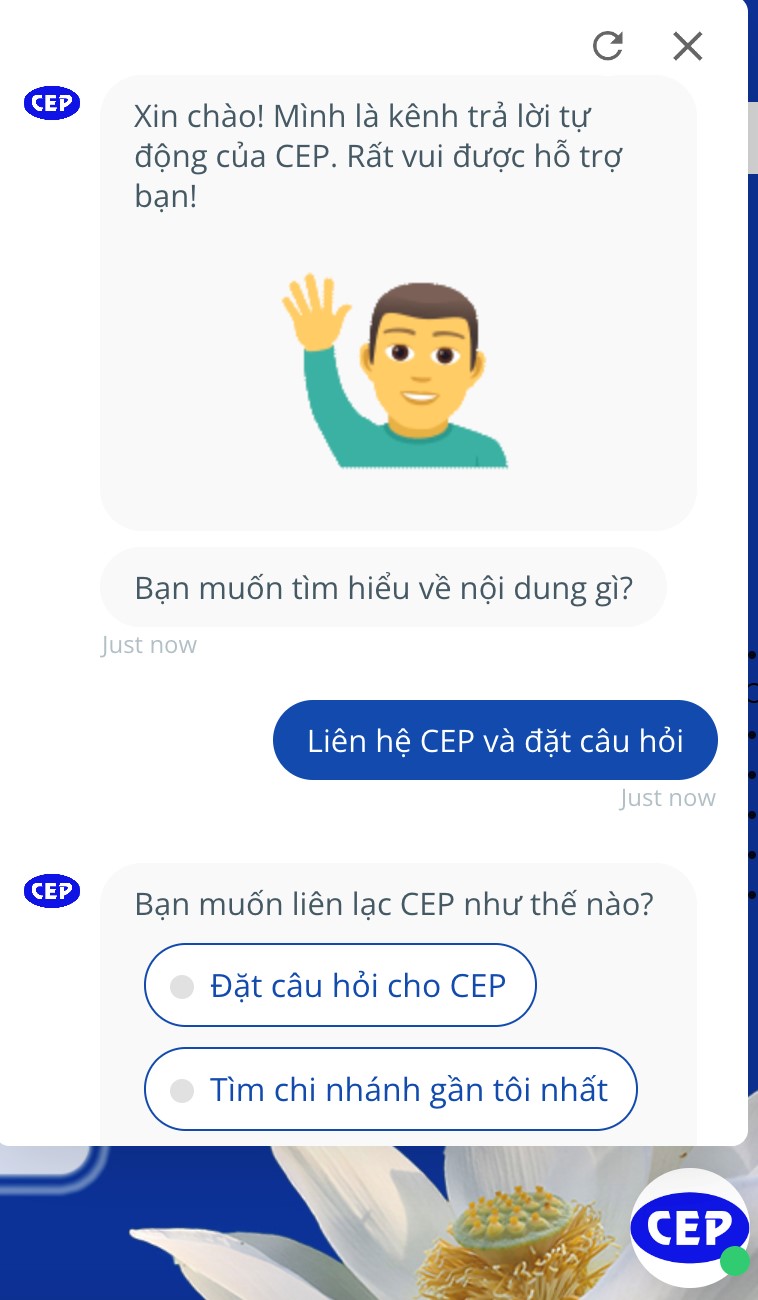 The chatbot language was adapted to how loan officers would naturally chat with customers, and so for these customers, it was almost like experiencing an "instant-CEP" during the lockdowns which was crucial for building and growing customer relationships which CEP has worked long and hard to develop over the last 3 decades. Similarly, for these low-income customers, it was a way to maintain continuity with an organization they have come to trust and depend on for their everyday financial needs.
As part of the pilot, the chatbot received ~10,000 interactions and collected over 300 leads, all of which were automatically transferred to the corresponding CEP branches. Not only were they able to build a funnel to generate leads and onboard customers from the chatbot, the team also learned to use data to improve the chat flow.
What's next? In tandem with a complete website revamp and building on the lessons learned from the pilot, the CEP team is integrating the chatbot into the overall web experience, along with increased NLP capabilities and enhanced menu options.
Introducing instant account access with the CEP app
CEP customers also voiced their need for a real-time, transparent way of monitoring their savings and loan repayments, especially in the absence of manual, paper-based receipts they would otherwise receive from the CEP agents during field visits.
The CEP app is a product of this feedback, and more. The app gives customers an overview of their upcoming disbursements, pending repayments, savings balance along with other account insights, enables requests for renewals and removes the need for manual re-applications.
While the app was developed in response to COVID-induced lockdowns, the change is here to stay. CEP customers report a higher sense of security, transparency, and peace of mind with the app which offers them a complete digital footprint of their transactions. Customers would prefer to stick with the app – permanently moving away from manual slips. We also heard from their low-income customers who perceive the digital app as a matter of "pride and convenience". Without needing to make trips to CEP branches or spend time in manual transactions, the app also makes it efficient for CEP customers to invest time in their already hectic jobs and small businesses.
To date, less than one year since the app officially launched, CEP has seen over seventy thousand downloads and over fifty thousand weekly active app users, which makes up ~16% of CEP's total customer base. This rapid uptake by a significant portion of CEP's current customers who are traditionally less tech-savvy is a testament to the utility of the app.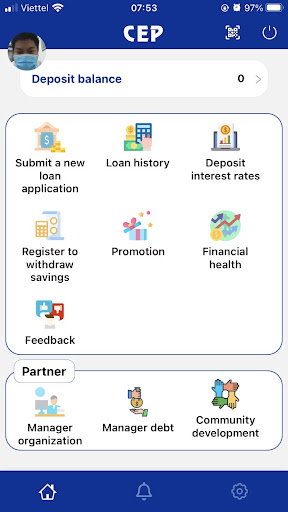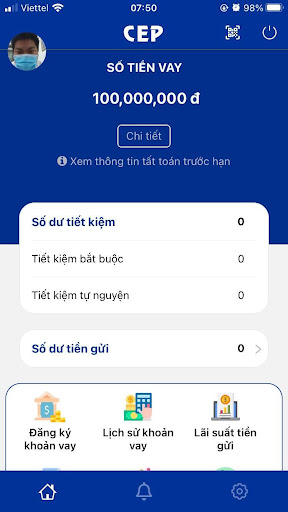 What's next? The financial health survey is the latest addition to the CEP app which allows them to self-monitor and receive friendly, bite-size recommendations to improve their financial health. The team is currently using data and qualitative customer feedback to map out the next set of features that the app could offer to further enhance utility and usage within its customer base.
Looking forward and future-proofing
For a brick and mortar MFI such as CEP, digital transformation is a necessary albeit challenging endeavor. During these last two years, CEP embarked on a path of remaking infrastructure, products, customer service, and operations while remaining true to their mission and customers. In doing so, they have identified new customer segments, deployed several digital products and services, strengthened their internal teams, and have collectively reached over 121,000 low-income customers in the country. We continue to be bullish about CEP and other microfinance institutions around the world that are embedding this approach to not just survive, but thrive in this new normal. For CEP's low-income customers, this has been a welcome change as they too adapt to digital ways of transacting and conducting business.