Meet TECA's inaugural wave
September 8, 2022 - 1 min read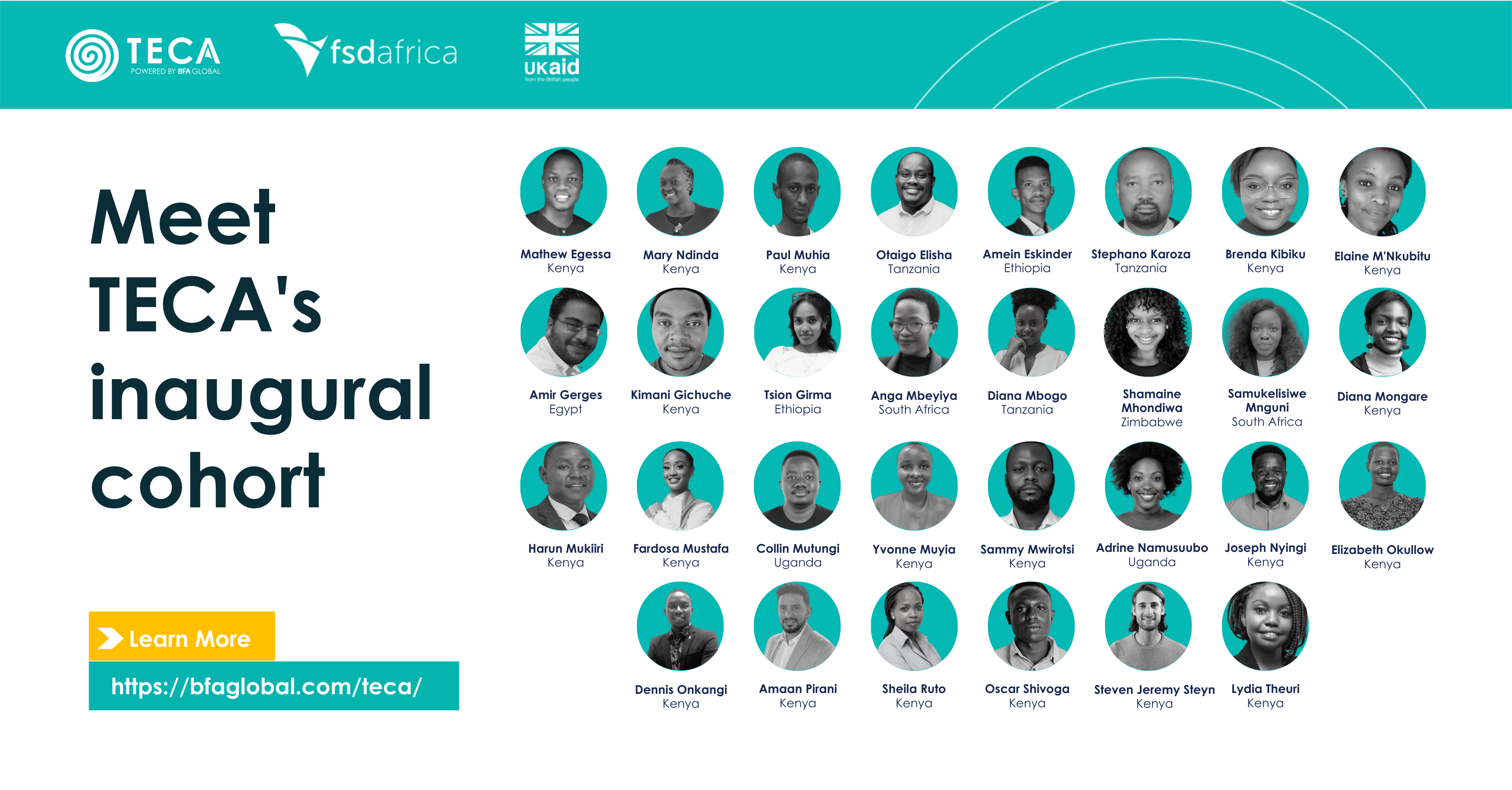 TECA (Triggering Exponential Climate Action) is thrilled to announce the fellows who have been selected for the first wave focused on the Blue Economy in East Africa. After a rigorous vetting process, thirty individuals were selected to participate due to their talent, passion and commitment to build innovative solutions for a climate-resilient future.
With this first wave, TECA will support fellows to create fintech startups that focus on enabling climate resilience in the most vulnerable communities around the world. Over the next six months, these fellows will work with the TECA team, advisors and industry experts to develop solutions for the blue economy. Each week our potential founders will focus on different areas on how to build a viable business. They will attend a series of Masterclasses that will cover topics such as: opportunities and challenges within the blue economy space, pitching, finding the right co-founder and product building. 
During the program, the fellows will have the opportunity to form and grow their team by partnering with potential co-founders. They will validate an idea, start to build their business and pitch their solutions to TECA for pre-seed investment. Teams that receive pre-seed capital from TECA will use the funds towards further venture development, founder salaries, product testing, attracting customers and other expenses. At the end of the program, they will also have the opportunity to pitch their business idea to external investors to attract follow-on funding.
The inaugural cohort by numbers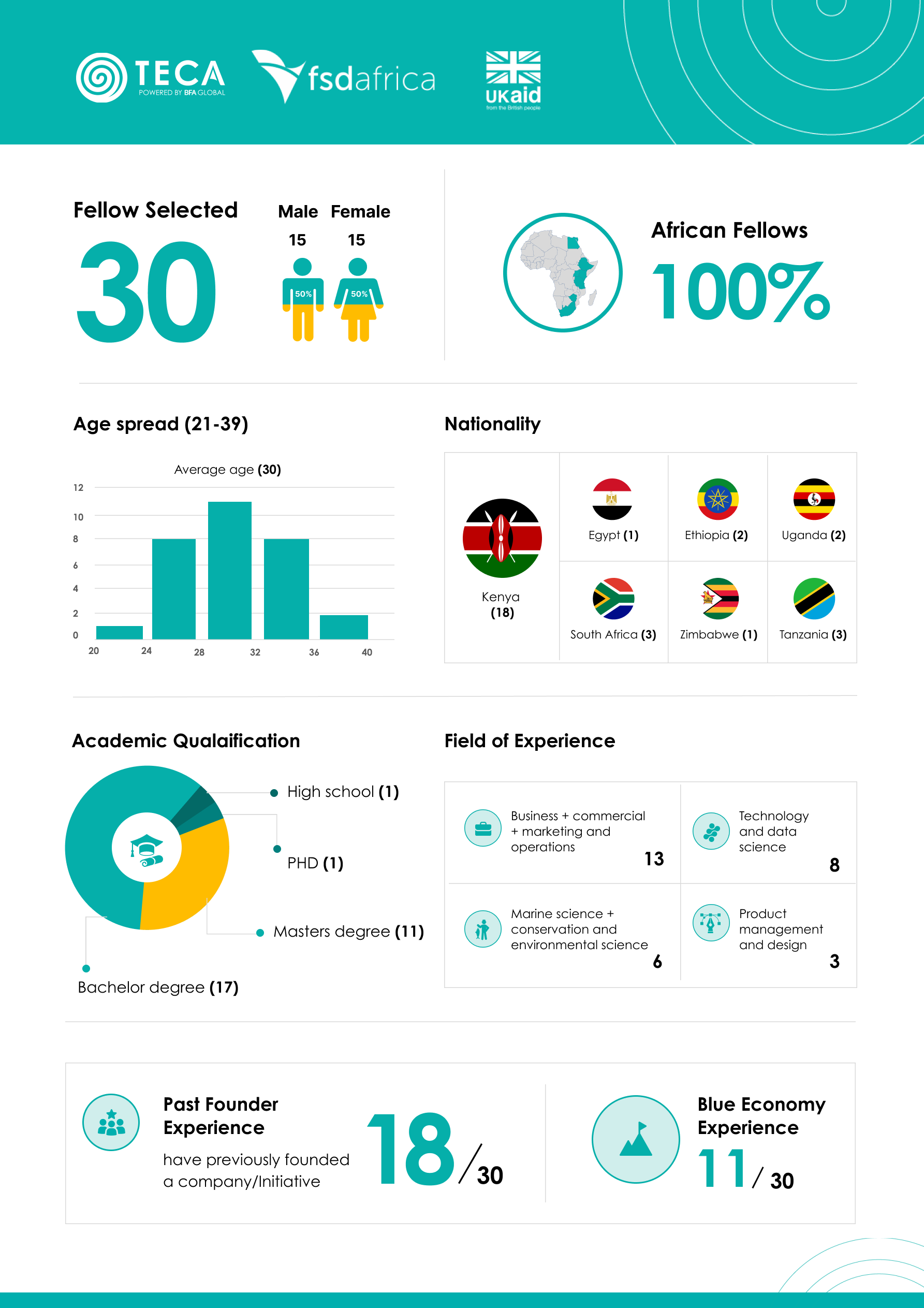 Learn more about each of the fellows.
---
TECA's mission is to launch 100 ventures by 2026 to bolster the climate resilience of vulnerable communities and the planet, leveraging fintech and other enabling technologies.