Corona Case Studies: Loss of Income, Loss of Pride
April 6, 2020 - 2 mins read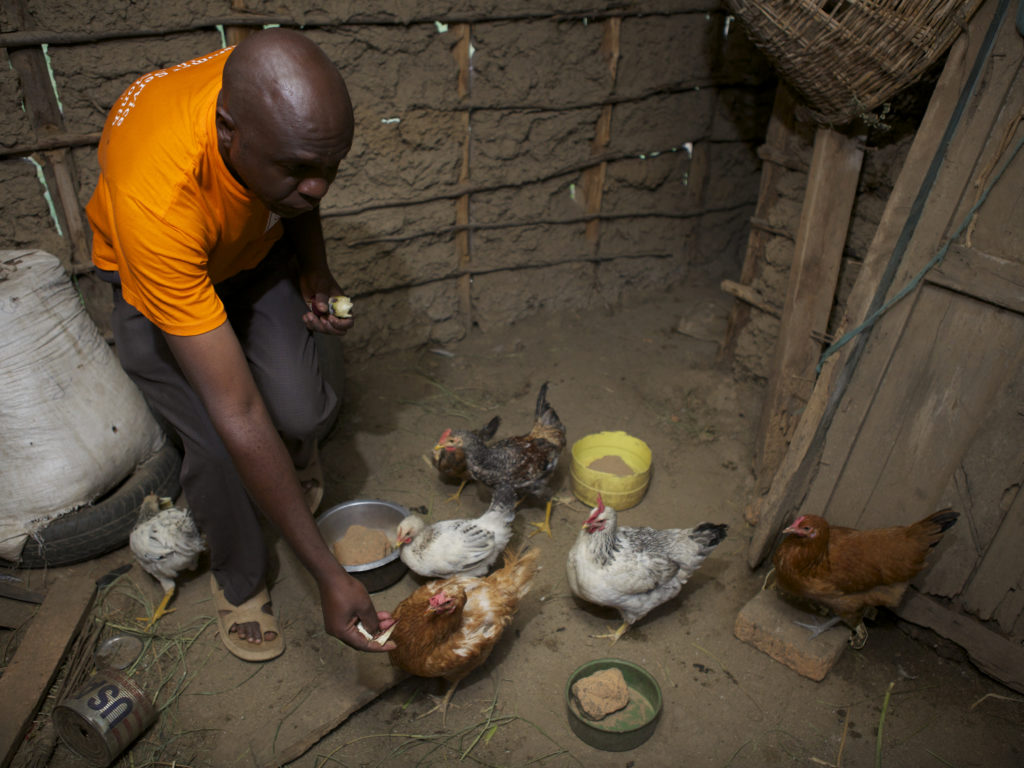 Originally posted on the FSD Kenya Website, April 6, 2020
Stephen and Jessica live in their rural home in Vihiga. Though they have a small plot for farming, it's not enough to live on, and the two survive by doing casual work, selling vegetables, and getting some financial help from Stephen's brother in Nairobi.  They were making only about Ksh 4,000 per month (about $40) the last time we saw them in 2015.  While things were mostly improving for them before the Coronavirus (COVID-19) emerged in Kenya, they are now in a tight spot again.
Stephen's casual work was on construction sites, but that has stopped completely now.  People have put construction on hold to avoid having people congregate and to hold onto their extra cash through the crisis.  Jessica sold her vegetables to area teachers, and many of them have also left the area since schools have closed.  Stephen's brother has also stopped sending money.  He worked as a casual labourer for a Chinese construction firm in Nairobi, and they have sent all their workers home until the virus outbreak is over.
While Stephen is relieved that Jessica is still working, it's a big psychological blow to feel so useless right now.  It makes him feel like a failure as a husband.  Jessica is working on a big farm where planting is happening now.  A tractor does the harrowing and makes planting rows.  They hire women to lay the seeds.  Once in a while, there is an area the tractor can't reach well, and they hire some men to work.  Stephen does that whenever he can.  He finds it hard to sit at home to look after the children. Luckily for him his eldest daughter can take care of her siblings. He spends his time looking after their two cows.
At the moment, they have only five days' worth of food in the house.  The prices for food are already going up.  One kilogram of unga (maize meal) has gone from KSh 50 to 80 (about US$0.50 to US$0.80) in their area.  If things get really bad, he says, he will have to sell a cow.  He has always been a hard worker, making sure his family is taken care of, but now, it feels like there is nothing he can do but wait and watch his cows.
This is part of a series of rapidly-produced blogs on how low-income Kenyans are coping with the changes in their lives induced by the novel Coronavirus (COVID-19).  Read more about the Kenya Financial Diaries project here.  We will continue checking in with Diaries participants throughout the crisis.  For the latest news and insights from this work, follow @FSDKe and @BFAGlobal on Twitter, as well as hashtags #Covid19DiariesKenya and #KomeshaCorona.