The costs of coping with Coronavirus
April 8, 2020 - 3 mins read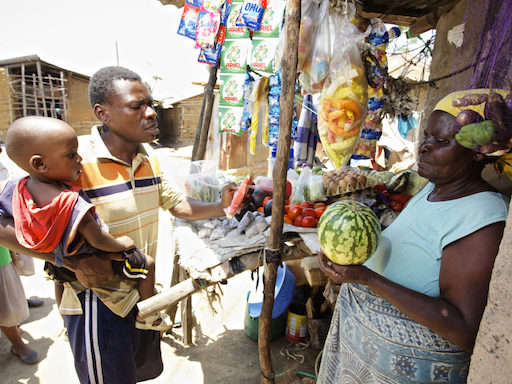 Originally posted on the FSD Kenya Website, April 8, 2020
Not only are Kenyans losing their incomes right now, they are also facing increased costs
As social distancing pumps the brakes on Kenya's economy, many families are seeing their incomes plummet as businesses close and send home workers, as projects using casual workers get put on hold, and demand drops for a wide range of goods and services.  Not only are families left reeling from their lost incomes, they also face new direct and indirect costs as they navigate these difficult times.
We have begun calling families from the Kenya Financial Diaries study to understand how they are managing through this crisis.  After about 40 interviews, a few key themes are already emerging.  This blog is one in a series aiming to release key insights from this work as quickly as possible.
From our conversations, it was clear that respondents are taking the risk of infection seriously, most notably in a marked increase in handwashing and efforts to sanitise people and objects coming into the household. However, this behaviour change is not costless.  For families with meagre incomes —sometimes as little as KSh 3,000 per month (about $30)—this can represent significant expenditures.  Families who are able have spent KSh 450 ($4.5) on a bucket fitted with a spigot to make up for their lack of running water.  They mention significant new spending on liquid soaps and disinfectants from the local market.  One person who couldn't afford the expensive bucket simply took an old bucket and punched it through with a roofing nail so, when tilted, the bucket creates a stream of water.
As the crisis gets prolonged and money even tighter, some respondents told us they can't afford to restock their soaps and sanitisers.  When they are yet to hear of infections near their home areas, they also start to say they don't see the point.  Is it really worth it, they ask, especially when they have to choose between food and soap.  Evidence—particularly from the world of mosquito nets—shows us that if we want the greatest uptake of these materials, they ought to be distributed not just at a subsidised price, but free.
Food itself is becoming more expensive in some areas where certain foods have to be imported into the area.  For example, in rural Vihiga, Western Kenya, many vegetables come from larger towns.  As transport prices have increased, so have vegetable prices.  In different parts of the country, we have heard about rising prices for vegetables, maize, bread, milk, and sugar.  Two kilograms of maize flour have increased between 30-45% in many areas, most often increasing by about KES 30 ($0.3) over its normal price.  Sugar has increased by about 27% where its price is rising, and milk by about 10%.  While families are trying to stock up, those without their own farm produce can very rarely afford to buy more than a week's worth of food in advance.  The cash just isn't available.
Parents are also telling us that they face increased costs from having their kids home from school.  Many parents have been told to print assignments off at local cyber cafés, incurring a cost for every printed page.  Parents—especially those whose children are sitting for important exams this year—are hiring tutors to come and work with the students several times per week.  And children who are home eat more, parents complain.  Suddenly they have to feed the children at midday, seeing their normal stocks of food depleting much faster than they had planned.
Other normal expenses haven't eased up, either.  Many parents had already paid school fees, which they now feel is a waste.  No respondent who rents their house has indicated that their landlords will freeze rent payments.  Some who have lived in their homes a long time, though, simply hope their landlords will be understanding during these difficult times.  (We expect to hear more on this as we go deeper into the month of April).
So, how are people coping with these new expenses?  In many families, they've drawn on the income that still exists to make do.  Many have reported that adults in the household have already cut their food consumption from three to two or even one meal per day.  Some farming families dipped into money meant for planting to pay for more urgent needs now.  Still others have taken loans from digital providers, like M-Shwari, or local moneylenders.  But as the crisis gets prolonged, those pockets of liquidity may no longer be available.
All of this suggests that managing this crisis will require a mix of interventions, including cash transfers to ensure basic needs are met, free distributions of public health materials (buckets, soaps, sanitisers, masks, and possibly gloves), and interventions that keep supply chains functioning without inducing huge increases in prices, especially for food.
This is part of a series of rapidly-produced blogs on how low-income Kenyans are coping with the changes in their lives induced by the novel Coronavirus (COVID-19).  This research was implemented in partnership between BFA Global and FSD Kenya. Read more about the Kenya Financial Diaries project here.  We will continue checking in with Diaries participants throughout the crisis.  For the latest news and insights from this work, follow @FSDKe and @BFAGlobal on Twitter, as well as hashtags #Covid19DiariesKenya and #KomeshaCorona.