Building the resilience of South African spazas through digitization
December 1, 2022 - 4 mins read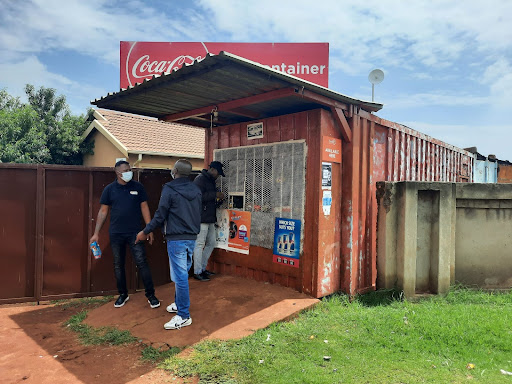 The COVID-19 pandemic has undeniably impacted the global economy, requiring governments to take rapid action to restrict physical movement and activities to contain the spread of the virus. While urgent and necessary, these lockdowns hit Micro and small enterprises (MSEs) in South Africa particularly hard early in the pandemic as they struggled to keep their doors open and maintain their financial health with limited access to products and services designed for such shocks. As the pandemic progressed, it set the stage for rapid uptake and use of digital tools as the world quickly adapted to lockdowns, remote work and communication, contactless transactions, and other restrictions. 
In this post, we explore the high-level learnings from the development and testing of digital innovations with the Digital Spazas program's three partner innovators. Specifically, these digital onboarding and digital engagement insights are derived from the following solutions pilot-tested in the South African market: 
Yebo Fresh

– WhatsApp-based stock ordering solution for spazas and a smartphone application for field-based agents

Vuleka

– Android smartphone application for field agents to register new sales leads, take and fulfill stock orders, and follow up on payments

A2Pay

– Android smartphone application to digitize existing curriculum for onboarding and training spazas with the company's POS (Point of Sale) tills and Value Added Services (i.e. electronic goods such as airtime and electricity tokens), and a subsequent WhatsApp version of the same training journey 
Key learnings
Digitization leads to operational efficiencies and improved customer experience – These digital innovations opened up new modes of communication with spazas through automated notifications, WhatsApp messages, training curriculum and smartphone app dashboards. Innovators can now provide advice, remote training, and access to new products without having to meet face-to-face. This has been critical to maintaining relationships with shop owners during the frequent COVID lockdowns. Additionally, spazas are also able to benefit from similar efficiencies, with cost and time savings through digital inventory ordering and payment, an expanded basket of goods, and a data trail that has enabled access to additional financial services

. 
The pivot to digital is not immediate for most spazas.

Typical challenges include access to smartphones, connectivity, lack of confidence in digital skills, limited literacy, and language barriers.

Our research found that half of the spazas do not have access to a smartphone, and for those who do, WhatsApp is preferred over any other application. The state of data connectivity and data costs is challenging in the township economy, and access to reliable electricity is a barrier to any solution that requires constant data connectivity.

Innovators can increase their probability of success by being flexible in their approach, leveraging the tools already in high usage, and being patient with the deployment of new digital solutions.
Leverage the tools spazas already use

– In many ways, the spaza market is not yet ready for a smartphone-only or -led engagement model due to technology access and use barriers mentioned above. Program partners have found it important to design digital solutions that work within their clients' comfort and experience level. For example, rather than jumping immediately to a spaza-facing smartphone app for ordering stock, Yebo Fresh and Vuleka have started by developing apps for their field agents who meet spaza owners face-to-face. A2Pay has prior experience designing a smartphone app for spaza owners that could be used for their existing

onboarding, training, and education curriculum, but quickly learned that the profiles of shop owners they serve were not yet ready. The company pivoted to a highly successful model delivering the same content through bite-sized daily WhatsApp messages. 
Bundle technology and human connection

– All three innovators found it necessary to combine the rollout of these digital solutions with a human touch, either through a hybrid model where field agents provide training and in-person support or via video calling with local staff. A2Pay provides significant on-the-ground support through coaches who train spaza owners/operators, while Vuleka and Yebo Fresh engage spazas through a network of field agents. These teams guide the spazas in their initial access and testing of digital tools, listen closely to their needs and provide troubleshooting support as their comfort with the technologies grow. 
Design for the needs of the full market of spazas, domestic and foreign-owned

– Innovators need to understand the specific challenges these MSEs face and the dynamics under which they operate – for example, while many foreign spazas do not have a bank account, they can access some financial services through informal networks of other MSEs. Many foreign spaza owners are operating the business "under the grid" and, as such, may not want information shared on their transactions, their business activity, etc., for fear of drawing the attention of the authorities → making the path to digitizing more complicated. Innovators may need agents from these communities to build and maintain customer relationships, address language barriers, and support digital onboarding and training. 
Digital trails serve to improve customer experience and retention

–

 These interactions and transactions generate a data trail that is being leveraged by these Innovators to segment the spaza market, better tailor products and services to the unique needs of these segments, and improve customer experience and retention. While many end-customers continue to pay spazas directly in cash, the data collected and analyzed by A2Pay, Vuleka, and Yebo Fresh on stock ordering, inventory management, and value-added service transactions have proven useful in the design of a set of credit offerings tailored to the needs of spaza shops. 
In the next post in this blog series, we will provide a summary of the credit offerings co-developed with the three innovators, evidence of how these solutions are impacting the financial health and growth ambitions of participating spazas, and explore lessons that the broader sector can take from these experiences. Stay tuned!
---
 JPMC and BFA Global launched Digital Spazas, a program focused on strengthening the financial health and resilience of 'spazas,' informal retailers in the South African townships, and helping them digitize to be more resilient in the face of future crises. The program set out to demonstrate that digitally-enabled MSEs are better equipped to survive and bounce back from unexpected shocks,  better suited to grow through higher sales and operational efficiencies, and can ultimately access an expanding suite of financial services.  
The Digital Spazas program partnered with three South African innovators – A2Pay, Vuleka, and Yebo Fresh – with boots on the ground and products already serving spazas in the township economy. For two years, BFA Global worked with these innovators to design and deploy new digital and digitally-enabled solutions that help spazas access credit to restock their shops and continue to sell through the pandemic, access credit for store expansion or asset purchase, increase their income opportunities, and improve their ability to invest in the long-term needs of their business.