Press Release: BFA Global and J.P. Morgan collaboration set to transform spaza shop industry in South Africa's townships
March 1, 2021 - 4 mins read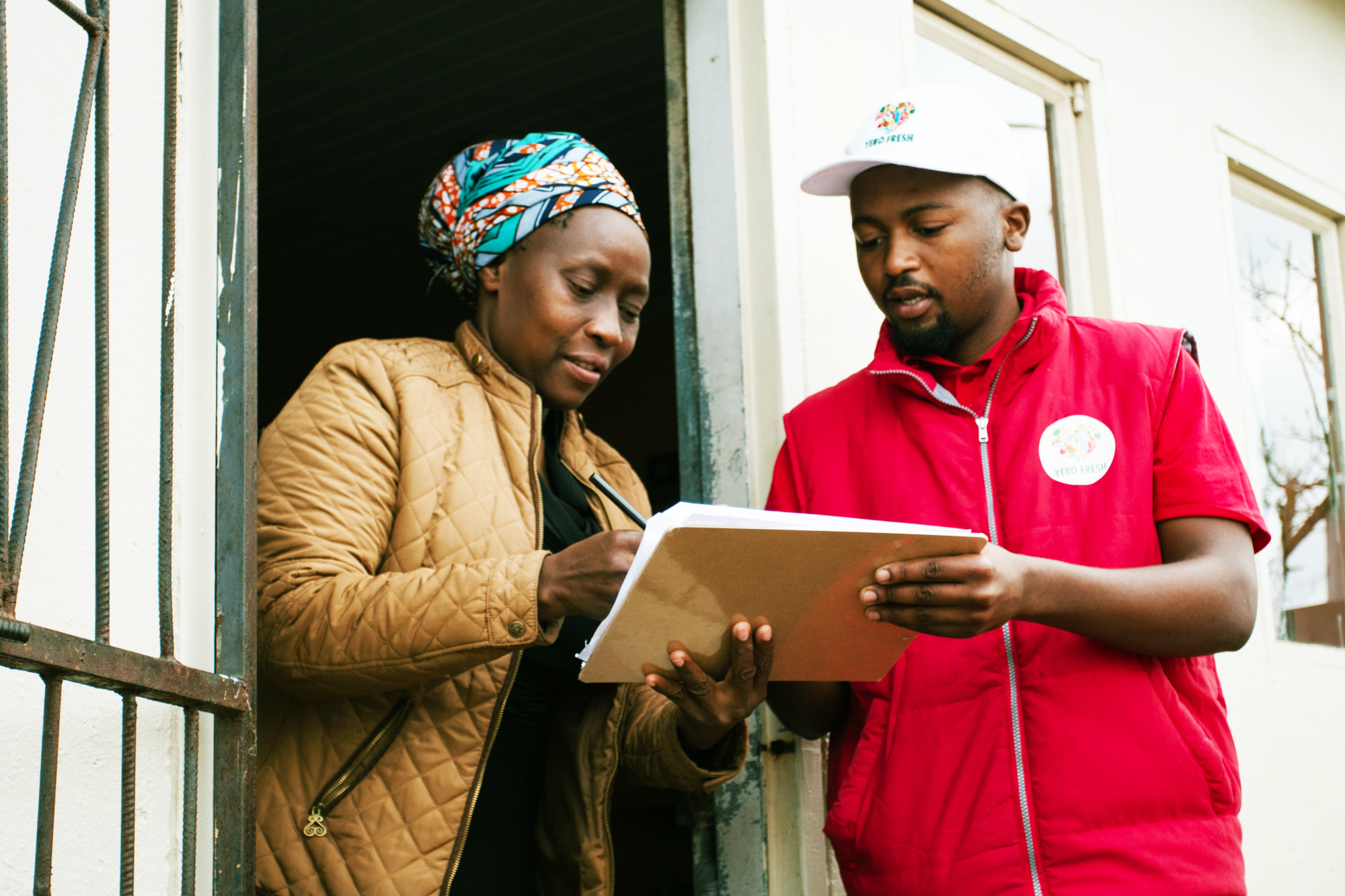 A country-first initiative to expand reach of digital commerce solutions to thousands of spaza shops over the next nine months
Two jobs on average per spaza shop can be saved through improved financial resilience
More than 10 000 jobs expected to be saved
In line with the government's commitment to township and rural enterprises, as outlined in the 2021 Budget Speech on 25 January, which confirmed that the Department of Small Business Development will allocate R4 billion over the medium term to township and rural enterprises, including blended finance initiatives
JOHANNESBURG, South Africa, March 1, 2021 – Research, advisory, data analytics and product innovation firm BFA Global today announced a country-first initiative, supported by J.P. Morgan, designed to improve the livelihoods and resilience of spaza shop owners in South Africa's townships, following the COVID-19 crisis.
Experts at BFA Global will support three South African fintech companies with innovation pilots over the next nine months – including A2Pay, Yebo Fresh and Vuleka – focusing on solutions across the value chain, including digital ordering, delivery of stock, digital stock management, wholesale linkages and access to appropriate financial solutions, such as credit to refill stock, that are relevant and affordable for spaza owners.
The programme will assist spaza owners to increase their operational efficiencies, sales and revenue growth due to more efficient digital stock management, increased control over purchases, and reduced costs of transportation and handling cash. Traders will also gain a digital financial identity that will enable access to digital financial services and working capital from other financial service providers or FMCG companies.
Currently, only 1% of informal retailers in South Africa accept electronic payments, and 56% do not have access to a bank account. They also find margins squeezed as they lack the relationships with manufacturers and wholesalers that enable many larger shops to enjoy bulk discounts, and are forced to travel to market to purchase stock.
The companies supported through this initiative will each receive grant capital, technical support led by fintech experts at BFA Global and connections with partners and corporate innovators who can help them scale their solutions to more spaza shops.
Spaza Shops are crucial to fostering inclusive growth in South Africa's townships post COVID-19. They add R120 billion to the local economy a year, and contribute 35% of total grocery sales in South Africa (IFC, 2018). As outlined in the 2021 Budget Speech on 25 February, 2021, the government has recognised the role township and rural enterprises play in South Africa, with the Department of Small Business Development allocating R4 billion over the medium term to township and rural enterprises, including blended finance initiatives.
"Challenges faced by informal micro and small enterprises (MSEs) in South Africa have been exacerbated by the COVID-19 crisis, impacting their financial health," said Amolo Ng'weno, CEO at BFA Global. "Many of these business owners lack access to working capital, lack digital stock management solutions, rely on cash transactions, and many do not have access to a bank account. The fintech innovators we've selected for this programme are developing solutions that can help MSEs to digitize, improve their business operations and provide much-needed access to working capital. Moreover, the results from these pilot initiatives can serve as a playbook for other innovators working to solve similar problems across emerging markets."
The initiative will support innovation pilots with three fintech companies over the next nine months, including:
A2Pay: offers a combination of hardware and digital tools tailored to spaza shop needs, as well as digital credit, business training and coaching.
Yebo Fresh: offers direct, optimised access to supply and delivery of stock, a platform inclusive of stock management, data analytics, and education to improve retail practices.
Vuleka: offers an ordering and delivery platform for spazas, facilitated through bulk buying from wholesalers, while enabling spazas to build credit profiles and access working capital loans.
J.P. Morgan has worked with BFA Global as a key supporter for its inclusive tech accelerator, Catalyst Fund, since the fund launched in late 2015. It has since accelerated 43 inclusive fintech startups, six of which are from South Africa. For this initiative, the BFA Global team will draw on learnings from its work with fintech innovators over the last five years, such as digitization of South Africa's Spoon Money, a startup providing savings tools and working capital loans to women entrepreneurs via stokvels, in South African townships. Through Catalyst Fund and BFA Global's FIBR project, the team also worked with Sokowatch – a B2B solution in East Africa that digitizes orders, payments and delivery logistics for MSEs – to roll out its digital offerings and a credit solution, reaching over 15,000 small retailers today.
"We are excited about being part of this market-leading initiative and look forward to working with our quality partners in this initiative," said J.P. Morgan's senior country officer in South Africa, Kevin Latter. "As key players in the local economy consumer spend, spaza shops are crucial to ensure growth in South Africa's townships.  While our country and the world are trying to manage the devastation of the COVID-19 pandemic, it has never been more important for business to play a role in addressing the future of South Africa and its much-needed growth."
Companies chosen were selected via an Advisory Board, consisting of key players in South Africa's digital commerce ecosystem and specifically within the township economy, including: GG Alcock of Kasinonomics; John Staley, formerly of Equity Bank Kenya; Tilson Manyoni of the Black Business Council; Farai Muronda of FinMark Trust and Polo Leteka of IDF Capital.
For inquiries, contact Thea Sokolowski, Head of Communications & Influence at BFA Global, tsokolowski@bfaglobal.com.
---
ABOUT BFA GLOBAL
BFA Global is a research, advisory, data analytics and product innovation firm focused on the intersection of finance, data and technology. The team works with the world's leading tech startups, development organizations, policymakers, financial service providers (FSPs) and more to help build solutions that can contribute to more sustainable and inclusive economies. Founded in 2006 by David Porteous, BFA Global is headquartered in Boston and Nairobi, with additional offices in Medellín and New Delhi and a presence in Johannesburg, Lagos, Madrid, Mexico City and Paris. Today our flagship programs include Catalyst Fund, a global inclusive tech accelerator for innovators in emerging markets; and Finnsalud, a program designed to develop a set of standards and a measurement tool to evaluate the financial health of low-income Mexicans. Learn more at bfaglobal.com.