The Best of Both Worlds: Decoupling Financing from Distribution through FSP-Led PAYGo
July 29, 2019 - 4 mins read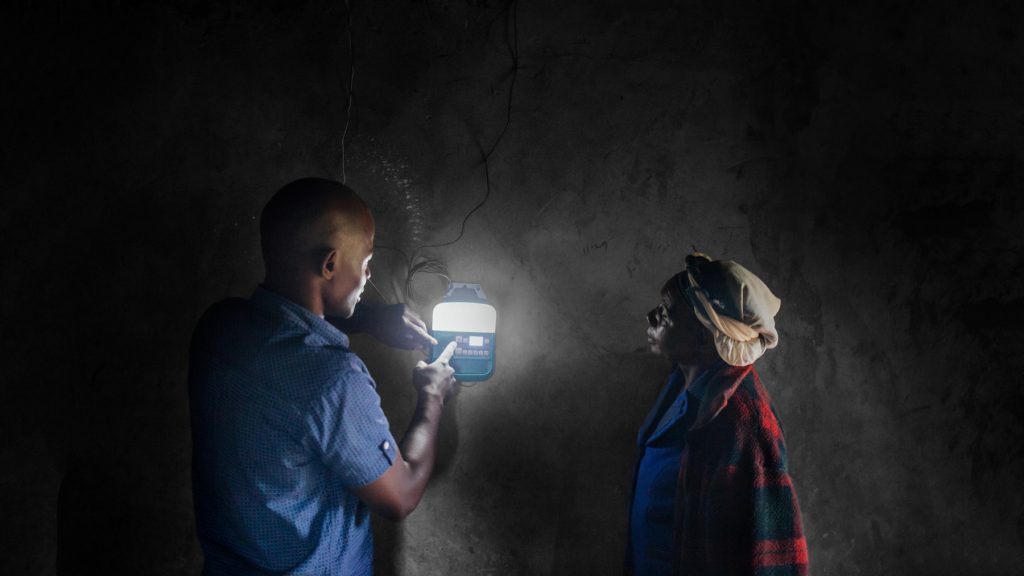 In just eight years over three million PAYGo solar systems have been sold, and over $1B has been mobilized to grow the sector. This growth has renewed interest in the potential for PAYGo operators to partner with local financial service providers (FSPs) to expand their client base, offer solar consumer loans, and increase payment options.
FIBR's work with BrightLife in Uganda allowed us to explore how PAYGo solar can pull unbanked end-consumers into formal financial institutions. This project treated PAYGo solar as the first step, allowing previously unbanked clients to graduate into financial services at FINCA Uganda. FIBR's new partnership with BioLite will explore how the PAYGo model can be adapted by FSPs to offer clients greater repayment flexibility and to include unbanked clients.
BioLite is uniquely positioned to explore adaptations of PAYGo as they embody the new generation of PAYGo 2.0. To date, the majority of PAYGo sales have come from vertically-integrated businesses that finance the loans/leases to end-consumers themselves by raising capital from impact and venture capital investors, development finance institutions, and donors. BioLite, in contrast, is part of a new generation of "PAYGo 2.0" providers that specialize on fewer pieces of the value chain thanks to the unbundling of the core PAYGo hardware and software. PAYGo 2.0 players focus their resources where they can have a competitive advantage, and partner with B2B players for the other pieces of the value chain. This unbundling creates new opportunities for them to partner with financial institutions, which can build off PAYGo relationships to grow their customer base, boost profits, and encourage retention.
In this new PAYGo 2.0 environment, BioLite has carved out a unique model: they focus on product design and manufacturing, partner with distributors that manage sales and distribution locally, and use intermediaries to offer end-customers a life-enhancing asset via a flexible loan. BioLite is a social enterprise that develops, manufactures, and distributes clean cookstoves and solar energy products for households and small enterprises in peri-urban and rural areas. These customers typically earn $2–8 per day, have intermittent or no electricity, and cook with wood or other biomass. To date, these customers have two financing options: a) a PAYGo provider that acts as both supplier and financier, offering repayment flexibility to clients at a high cost, or b) an off-grid solar supplier that has partnered with an FSP to offer loans to existing clients via a straight-jacketed financial product. While the first option is more accessible and flexible, it is more costly. In contrast, the second option is cheaper, but is limited to existing FSP clients and has limited repayment flexibility.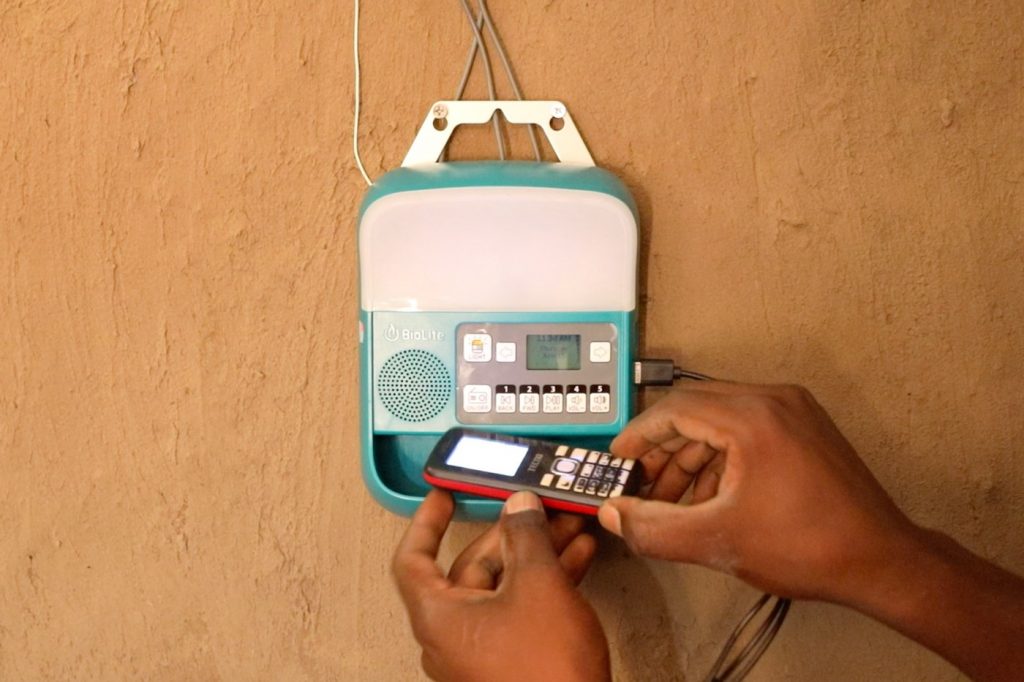 Through the partnership with FIBR, BioLite aims to have the best of both worlds — to allow FSPs to handle the financing so BioLite can focus on what they do best (product design and supply chain management), while offering FSPs and their clients low-cost, flexible financial product innovations. To do so, the FIBR-BioLite partnership will develop, test, and deploy PAYGo and PAYGo-like offerings with a diverse set of financial institutions –particularly savings and credit cooperatives (SACCOs) — as well as test uptake with new, previously unbanked clients.
FIBR's role will be to: support the development of new partnerships with FSPs, develop an analytical framework for FSPs to understand and get comfortable with the flexible repayment model and its impact on portfolio metrics, build the business case for deploying a PAYGo offering, and design the data analytics and reporting needed to measure and price risk for a new PAYGo-at-an-FSP offering. On the BioLite side, FIBR will also help revamp the sales agent — loan officer model, and develop sales and data tools to support FSPs in the field, building on the work we did with PEG Africa.
This project offers the opportunity to answer several key questions about how and when a PAYGo-FSP partnership could work.
First, the partnerships will evaluate the effect of flexible repayment on the loan portfolio, see how this flexibility affects the risk appetite of FSPs, and if a business case can be made for it. On a pilot basis, partner FSPs will deploy loans to existing clients with a PAYGo repayment model, in which clients will use mobile money to top up their systems in increments of their choosing. The project will monitor repayment behavior and map it against the existing non-energy loan portfolio to determine how flexibility impacts risk metrics, and to identify possible modifications to the key KPIs to enable flexibility in the long-run.
Second, FSPs will offer a flexible repayment solar loan to previously unbanked clients to see if the product's value proposition and PAYGo features can take the place of more onerous traditional prerequisites for finance, such as collateral, a guarantor, or mandatory savings.
Finally, the partnership will explore where and how remote disconnect might improve loan performance, and start to understand if it can reduce delinquency and associated costs. BioLite has created a code-based PAYGo layer for secure code processing and time-based activation that allows other PAYGo platforms to interface with and mange lockout of their products by any type of distributor.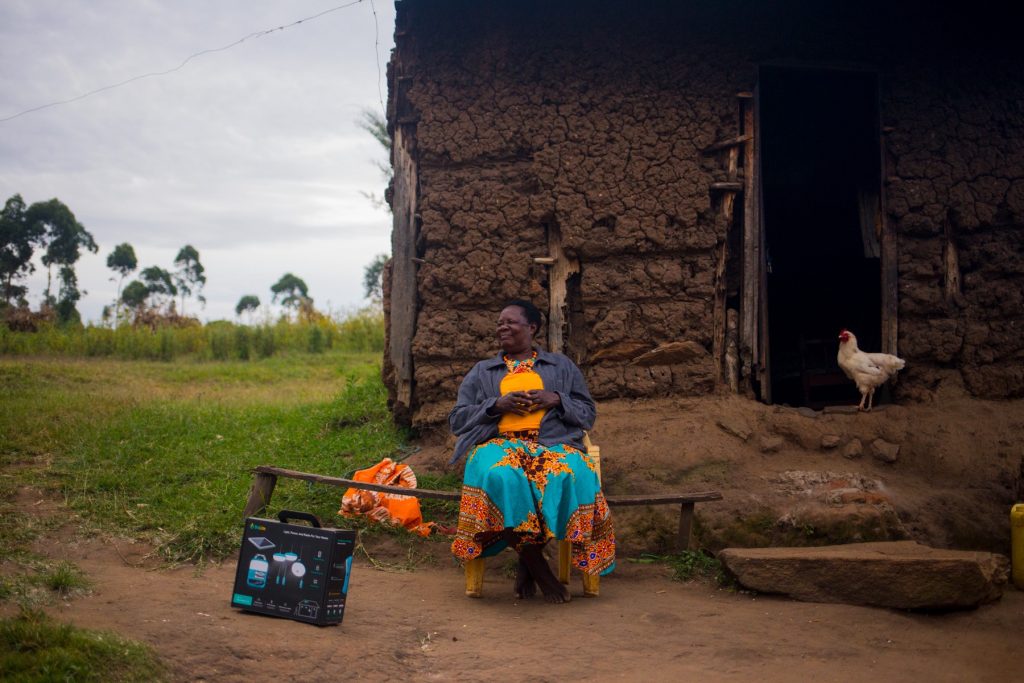 This project will add to our emerging understanding of: how and where there is a positive business case for FSPs to lend for energy, which risks require additional tools or strategies, what data from a PAYGo is most useful to FSPs, and whether SACCOs can be a good partner.
FIBR has partnered with Co-Op Consultancy & Insurance Agency through Co-operative Bank Foundation in Kenya to identify, train, and build the capacity of SACCOs partnered with BioLite, and to support the design and pilot testing of PAYGo products within those FSP channels. Both organizations are part of the Cooperative Bank of Kenya Group, and would play a central role in scaling and replicating promising models identified in this FIBR engagement throughout the country. A pilot of BioLite PAYGo offerings has been launched with Kilimo SACCO, and we will be launching soon with two additional FSPs.
Please check back over the coming months as we will be sharing additional learnings from these experiences with BioLite, including findings from pilots with partner SACCOs in Kenya.