iWorkers: How large is the African market for digital commerce?
February 19, 2020 - 4 mins read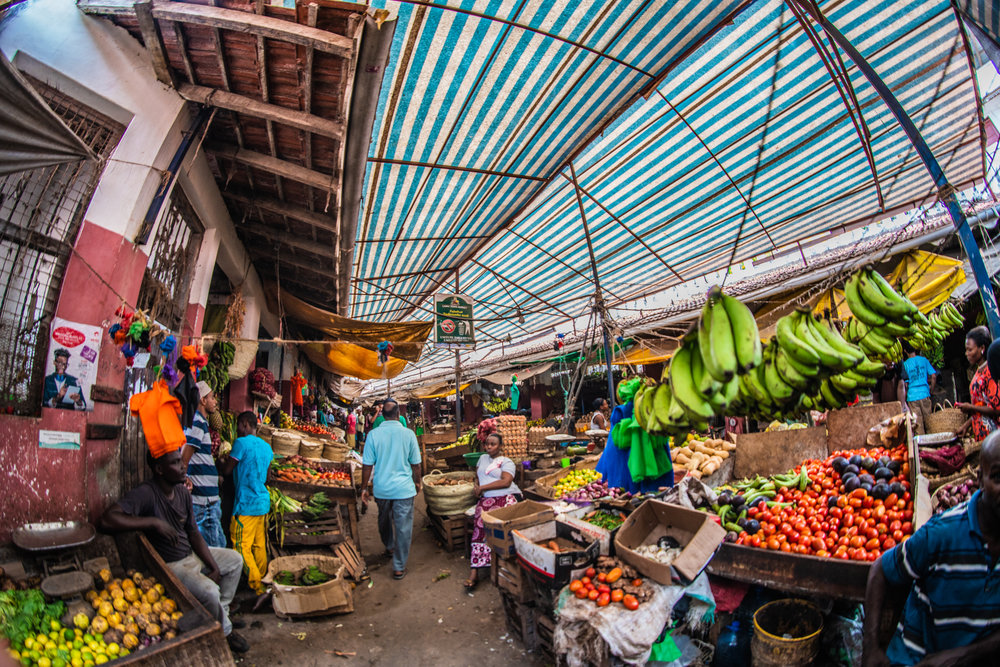 Africa's largest e-commerce platform, Jumia, was listed on the New York Stock Exchange on 12 April 2019 at a share price which values the six-year-old company at over $1 billion dollars. Like Amazon before it, Jumia has not turned a profit since its formation and continues to absorb large quantities of cash and recently has closed operations in Cameroon and Tanzania. However, its successful listing suggests that international investors at least see large potential growth in Africa's e-commerce markets. But just how large is the market for digital commerce in Africa?
To be sure, in most African countries today, B2C e-commerce revenue (the most commonly reported measure as it is easiest to track) likely makes up 1% or less of revenues. And African countries tend to score lower on UNCTAD's E-commerce Readiness Index, which combines logistical, payment and security measures to produce a proxy for the level of market development.
But there is more going on than meets the eye. For one thing, without taking away from its achievements in pioneering African e-commerce, Jumia really represents a tip of an iceberg. Its listing document reported some 80,000 active sellers on its platforms in 2018. This number is, of course, a tiny fraction of the millions of businesses of all sizes, formal and informal, which trade across Africa today. But market sizing can be also seen through this producer / seller lens
If we broaden the lens beyond the sale of goods to include services, the i2i Digital Platforms Database found some 4.8 million platform workers across seven African countries, operating from 277 unique digital commerce platforms. An earlier ICT Research Africa survey of 'microwork' reported that platform workers represented at most 1% of workers in most of these countries at that time. However, measuring platform workers accurately is very hard to do: for one thing, they often have multiple jobs, supplement income on gig platforms. A recent BCG cross country survey reported that in developed countries, from 1% to 4% of workers made their primary income from gig work. However, in emerging economies, this proportion was already higher: from 5% in Brazil and 8% in India up to 12% in China. And if you add to this the group who earn secondary incomes on platforms, it is higher still: perhaps another 33% of workers in China.
In March 2019, consulting firm BCG published a report on 'How Online Marketplaces Can Power Employment in Africa'. In this report, the authors extrapolate from a historic annual revenue growth rate in B2C e-commerce of 25% p.a. to estimate that marketplaces could generate 3 million new jobs in Africa by 2025: 100,000 in direct employment, and the balance in indirect or induced (multiplier effect) employment. On a continent where most employment is informal and without benefits, new jobs are certainly to be welcomed; and 3 million would constitute almost 5% of likely formal jobs in 2025, assuming that the current proportions of formality in the labor force hold.
But will those proportions still apply? Just as the size of Jumia's active sellers represents the tip of a commerce iceberg, so do estimates of 'jobs' like this likely underestimate the profound transformation which digital technologies bring especially to informal labor markets. Not only do they widen the market greatly on both demand side and supply side beyond the reach of local informal networks, but they also create the potential for 'progressive formalization' as new workers use digital technology to generate recorded income as well as to consume. We argue this effect more fully in our white paper for Mastercard Foundation entitled Digital Commerce and Youth Employment.
In that report, we take a different approach to market sizing: not projecting revenues forward and then extrapolating to jobs, but rather projecting back from the new workforce who will be internet connected of whom a proportion are likely to start earning incomes online by 2030. These are the people we call 'iWorkers'. They are younger on average; and they are already here.  In recent focus groups at the urban 'grass roots' among small businesses in East Africa which do not (yet) list on Jumia or other e-commerce platforms, we have met iWorkers who are already extensively using free social network tools:  like Facebook or Instagram to sell their wares, or WhatsApp to manage customer orders and relationships. Of course, the assumptions about the proportion of new workers who will do this are just that: assumptions. We interpolate different assumptions coming from two angles: the proportion who may be buying goods online then (assuming convergence to a current global average over 12 years) and the possible fraction of new workers in the different segments recognized by ILO: employers, employees, self-employed. This interpolation gives us a wide range: from 30 million up to 88 million of an anticipated total labor force of more than 600 million. Even at the low end, that is still a sizable number.
But my point here is not to promote or defend large numbers. Rather it is to put the spotlight on the real issue: and that is whether the inevitable growth of people doing online work will enable iWorkers to earn meaningful and more stable incomes this way; or instead, whether the advent of digital technology merely entrenches the charmless features of much informal work today: low paid with few or no benefits, and with no recourse for workers. By expanding reach, by reducing search and transaction costs and by creating third party verifiable reputations, digital technologies have the potential to change the nature of work for iWorkers of tomorrow. African governments have a choice of whether to impose their old formalization requirements which may entrench the formal-informal chasm; or to try to facilitate the emergence of iWorkers as a face of the future of work in Africa.