The iWorker Project – Country Diagnostic Report: Ghana
February 12, 2020 - 1 min read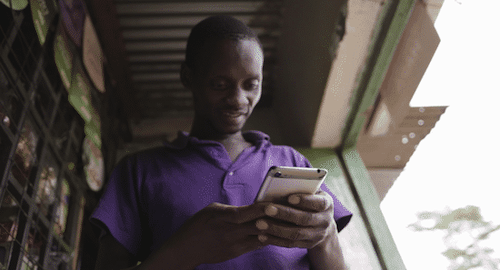 iWorkers are a new category of workers – people whose livelihoods are enabled by digital commerce platforms where they sell goods as well as services, and do so in a broad variety of forms. Many, including gig workers, eLancers, and e-commerce merchants or sellers, are self-employed and connected via a smartphone. In Africa, up to 88 million young adults entering the workforce by 2030 may be iWorkers.
The term iWorker was first coined in the 2019 report Digital Commerce and Youth Employment. Digital commerce is changing the structure of economies worldwide, bringing both disruption and opportunity: policymakers have a window of opportunity to act now to improve future employment outcomes. Governments can enact progressive formalization measures, which recognize and encourage this emerging group.
To test the potential of the iWorker concept and to provide actionable policy recommendations, we designed a country-level diagnostic that captures the factors in a local economy, which enable or constrain the emergence of iWorkers. Our hope is that this diagnostic is applied by different countries with their specific contexts.
The diagnostic was first applied to Ghana in May 2019, with the results and recommendations for policymakers published in the Ghana Country Diagnostic Report.