Corona Case Studies: "If I had food, I would close the shop"
April 7, 2020 - 3 mins read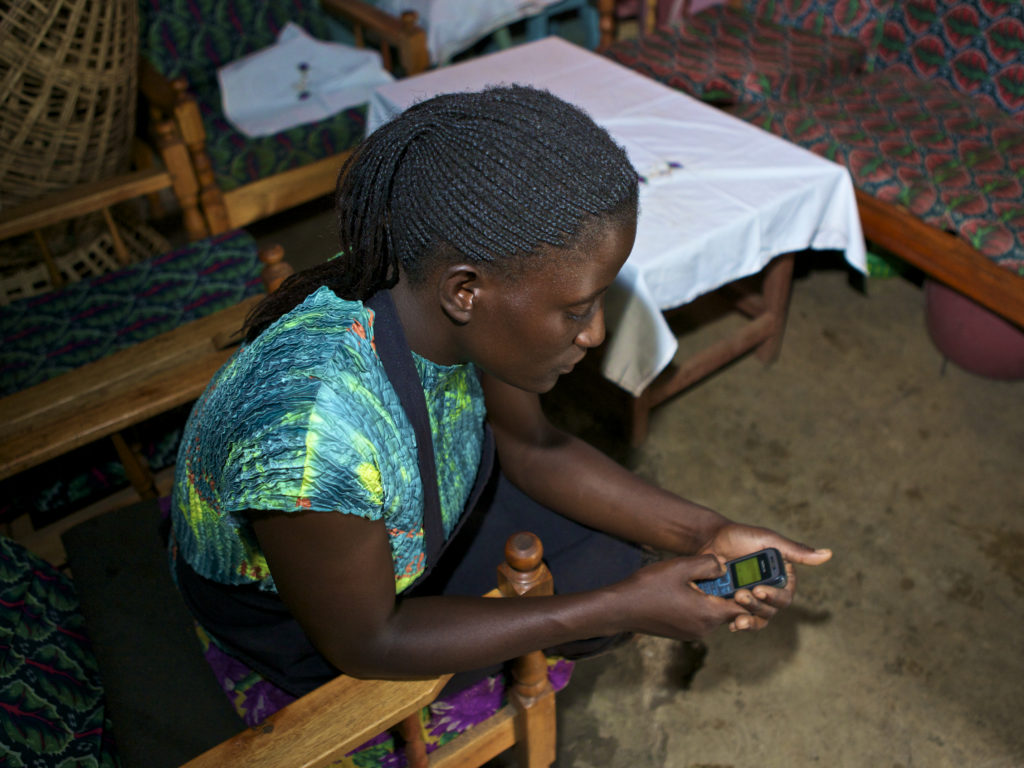 Originally posted on the FSD Kenya Website, April 7, 2020
Millicent[1], 44, and Amos[1], 45, live in Eldoret with their 17-year-old daughter.  Amos has been working as a matatu driver and bus conductor for many years.  Millicent ran a small restaurant during the Diaries, but is now selling plastic wares from a small Mali Mali shop and knitting sweaters, which she sells mostly at back-to-school time.  The couple also has a small farm in Kiambu, where they usually grow maize for sale.
When we caught up with Millicent on 30th March 2020, she told us things were already getting bad.  She used to sell between Ksh 2000-4000 (US$20-40) in plastic wares every day.  Since the President announced the new social distancing measures on March 15th, she had sold only Ksh 2000 (US$20) in total.  But, she keeps opening the shop anyway, hoping some cash will still keep coming in.  "If I had food, I wouldn't be opening the shop," she says. She has had to adjust a few things about how she runs her business.  She no longer displays her goods outside, and she has to close early for the curfew.  "Most of the businesses in the area make money in the evenings and the curfew is making it difficult. People buy things when walking home but now they will only buy food stuff as they rush home," she says.
Since there's no church on Sundays now, Millicent also opens then, hoping to catch a few customers.  Unlike many others small business owners, she is also still making some sales on credit.  "I need to keep those customers," she says.  "There will be life after Corona!"
One reason that she doesn't close the shop is that she has no idea how long she would need to stay home and if she would have the money to get through that period.  She wishes that the government would simply impose a two-week total lockdown, so that they could stabilise the curve and know exactly when they could get back to work.
In the absence of that, she's not sure the government directives are doing what they need to do to stop the virus.  She wishes everyone took the crisis more seriously.  Some people are maintaining distance, she says, others just do it jokingly.
The biggest change she has made, personally, is in washing her hands much more often.  By doing this, she's realized just how dirty her hands get during the day, especially when she is handling money.  She is planning to keep up with the frequent hand washing even after the virus has passed.
Millicent is nervous about contracting the virus and is especially afraid that Amos will get sick.  He is now living in Nairobi working on a matatu crew.  They aren't making much money now, and are exposed to passengers every day.  She thinks he should just come home for now.  "Usually [the matatu crew] pays the owner Ksh 9,000 (US$90) daily, and whatever extra money they make belongs to them. Now they barely make Ksh 2000 (US$20) for the owner."  Millicent has no idea how they have negotiated with the car owner and how they are making money currently.
Amos used to send money home to help out Millicent and cover some expenses for their daughter.  But, that's just not possible right now.  Millicent herself used to send her mother money to help with daily expenses, but she hasn't sent anything in about three months.  "The economy hasn't been good," she says.  But, she also has a brother in the area who is really struggling.  Since he's close she shares food with him pretty often.
Even though things are tight, Millicent would like to see the government take more concerted action now if that can prevent things from getting worse later.  She says she'll find some way to get through a lockdown if needed.  She will borrow from friends if necessary.  People will have to share what they have if worst comes to worse.  "Hunger cannot kill us as fast as Corona can," she says.
[1] All names have been replaced with pseudonyms to protect research participants' privacy.
This is part of a series of rapidly-produced blogs on how low-income Kenyans are coping with the changes in their lives induced by the novel Coronavirus (COVID-19).  This research was implemented in partnership between BFA Global and FSD Kenya. Read more about the Kenya Financial Diaries project here.  We will continue checking in with Diaries participants throughout the crisis.  For the latest news and insights from this work, follow @FSDKe and @BFAGlobal on Twitter, as well as hashtags #Covid19DiariesKenya and #KomeshaCorona.