Gig workers have powered Wuhan's response to COVID-19
March 19, 2020 - 4 mins read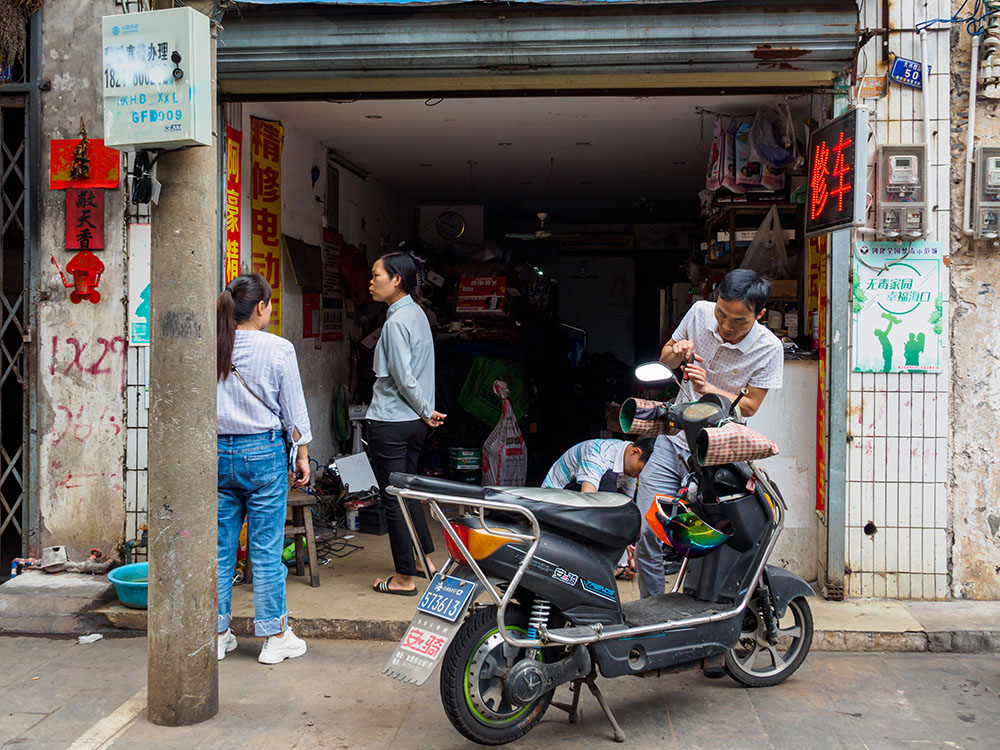 Looking down at Wuhan from the sky, you might think the city was empty. Instead of a bustling city of 11 million people, Wuhan looks like a ghost town. The center of the COVID-19 outbreak, Wuhan has been under quarantine since January 23.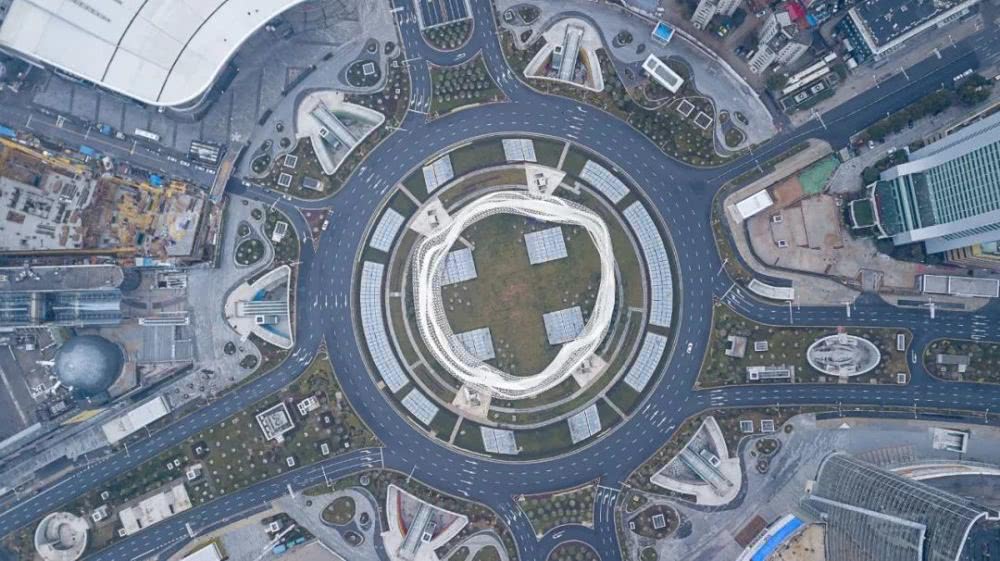 However, if you zoom in and take a closer look, you will find Chen Peng, Yuan Sheng, He Wenwen, and thousands of other delivery riders who have been powering the city as the authorities have brought the virus under control. Today, after many painful months, China finally has no new cases of COVID-19 to report. Much of the credit for this achievement goes to health workers and government officials. But, much is also owed to the gig workers who have been at the center of facilitating the response to COVID-19 in Wuhan and across China. 
These gig workers have been bicycling all over the city, enabling families to quarantine as they distributed essential goods to people's doorsteps, and implementing sanitary protocols to ensure goods and packages arrive virus-free. They took on these critical roles via the gig economy, without formal training, established hierarchies, long-term contracts, or other protections. Although delivery work was previously considered menial, the people of Wuhan have come to appreciate the invaluable work of this overlooked group of workers.
For Pan Guozhen, the director of the logistics center of T-mall in Wuhan Huangpi District, this new pace and way of working started on January 20. That afternoon, he received a call from upper management telling him to purchase as many facial masks as possible for the delivery riders at his center. His manager told him to spend whatever money he had, and that he would be reimbursed later.
Pan went to the pharmacy and found that the price of masks had already increased from RMB 7 (~US$1)  to RMB 21 (~US$3) per bag. He purchased ten bags of 100 masks each. Getting back to the center, he found that the packages his team needed to deliver had also skyrocketed. "Five times as many, at least!" he said. However, they were in the middle of the Chinese New Year holidays and his delivery team was down to five people, so he hopped on a bike to deliver packages.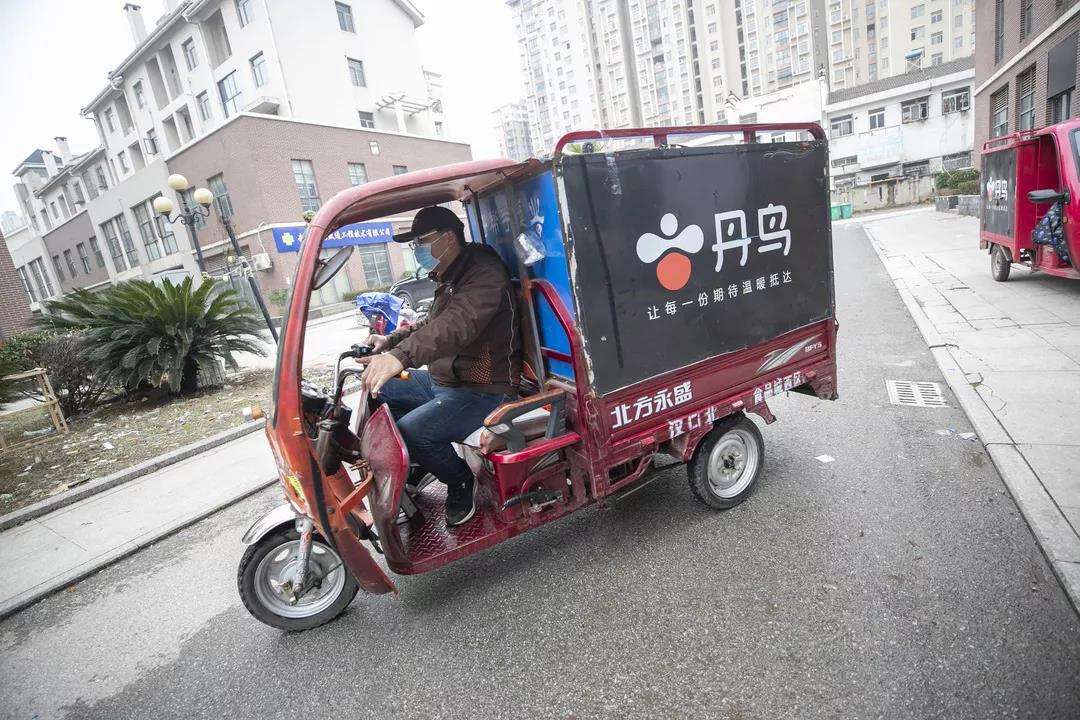 As the epidemic progressed, delivery teams like Pan's were critical to limiting traffic at commercial centers and stores, thereby limiting the velocity of the spread. The protocols for the delivery riders also increased in complexity to protect customers and drivers.
In the Hanyang District of Wuhan, delivery riders like Yuan Shuang start work at 6:50 AM. As soon as Yuan arrives at the logistics center, his temperature is measured by his manager. If he were to register a fever, he would be taken to a fever camp to ensure packages and customers were protected from exposure to the virus.
At the height of the epidemic, Shuang delivered more than 100 packages per day. He delivered most packages without ever seeing the customers, even though they were at home. He remembers one delivery when, after talking to the customer from behind the door, he turned to leave when the door suddenly opened and two face masks were thrust into his hand. "Take care of yourself!", said the voice. Shuang didn't have a chance to say thank you before the door shut again.
Pan and Yuan are members of logistics/delivery teams attached to commercial centers. Many other riders are associated with platforms like Meituan, the largest food delivery platform in China.
He Wenwen has delivered for Meitaun for over four years. He decided to work over Chinese New Year because there was an extra financial bonus during the period. Between January 23 and February 9, he completed 1,125 deliveries on his electric bike, traveling more than 160 km a day. Besides the normal food deliveries, he noted more and more requests to deliver groceries, medications, and other basic goods.
Drivers also noticed that commissions and tips increased during the epidemic: "The commission per deal increased from RMB 6 to RMB 12 (~US$1.7) during the epidemic, and the number of customers who tipped riders also doubled."For part-time riders, who make up the majority of the delivery force (Meituan reports that 58.8% of drivers work less than four hours a day), these increased commissions made a big difference since they do not receive a base salary like full-time riders. Full-time riders earn a base salary of RMB 2,000 (~USD 286), plus a commission based on the distance for each delivery.
He Xingwen became a part-time delivery rider during the epidemic, but is primarily a jewelry designer. During his first ten days, he made 25 deliveries per day and the extra income from deliveries has brought his monthly income to RMB 4,000 (~USD $571), relative to an average of RMB 6139.25 (~USD $877) in Wuhan. Even when driving, he was able to complete his jewelry orders because demand for jewelry was lower than usual.
Meituan reports that the total number of riders on its platform was 4 million in 2019. Delivery riding was one of the few sectors to exhibit growth during the epidemic. On March 19, Meituan announced that more than 336,000 new riders had signed on the platform between January 20 and March 18. Many drivers came from industries that have suffered during the epidemic: earlier reports suggested 37.6% of them worked in restaurants and fitness centers, 27.2% came from manufacturing, and 13.8% owned SMEs, which are facing a significant funding crunch. More recent numbers suggest 19.2% worked in restaurants, 18.6% in manufacturing, and 14.3% in sales.
Since delivery riders have been at the frontline, Meiiuan and other platforms have made an effort to create policies to protect them. Delivery riders have their temperature measured twice per day, and their e-bikes and delivery boxes are sanitized twice a day. Riders need to wear facial masks at all times, and are not allowed to interact with customers face-to-face. Customers need to pre-designate places for the riders to make deliveries so that the riders are not exposed to potentially ill individuals, and visa-versa.
What's more, according to Meituan's official WeChat account, the company has also created a special fund for riders who have been infected by the virus. Each infected rider gets RMB 300,000 (~US$42,857) as a disability payment. If the family members of the riders get infected by the virus, Meituan provides an additional RMB 100,000(~US$14,286) as disability payment. As long as the rider has made a delivery in the past 30 days, he or she is eligible to claim the payment.
"Although it is so quiet on the street," Yuan Shuang said, "Wuhan is not empty. Each building, each household, behind each window, there are people."