Short-term fixes are not enough if SMEs are to survive COVID-19
May 13, 2020 - 7 mins read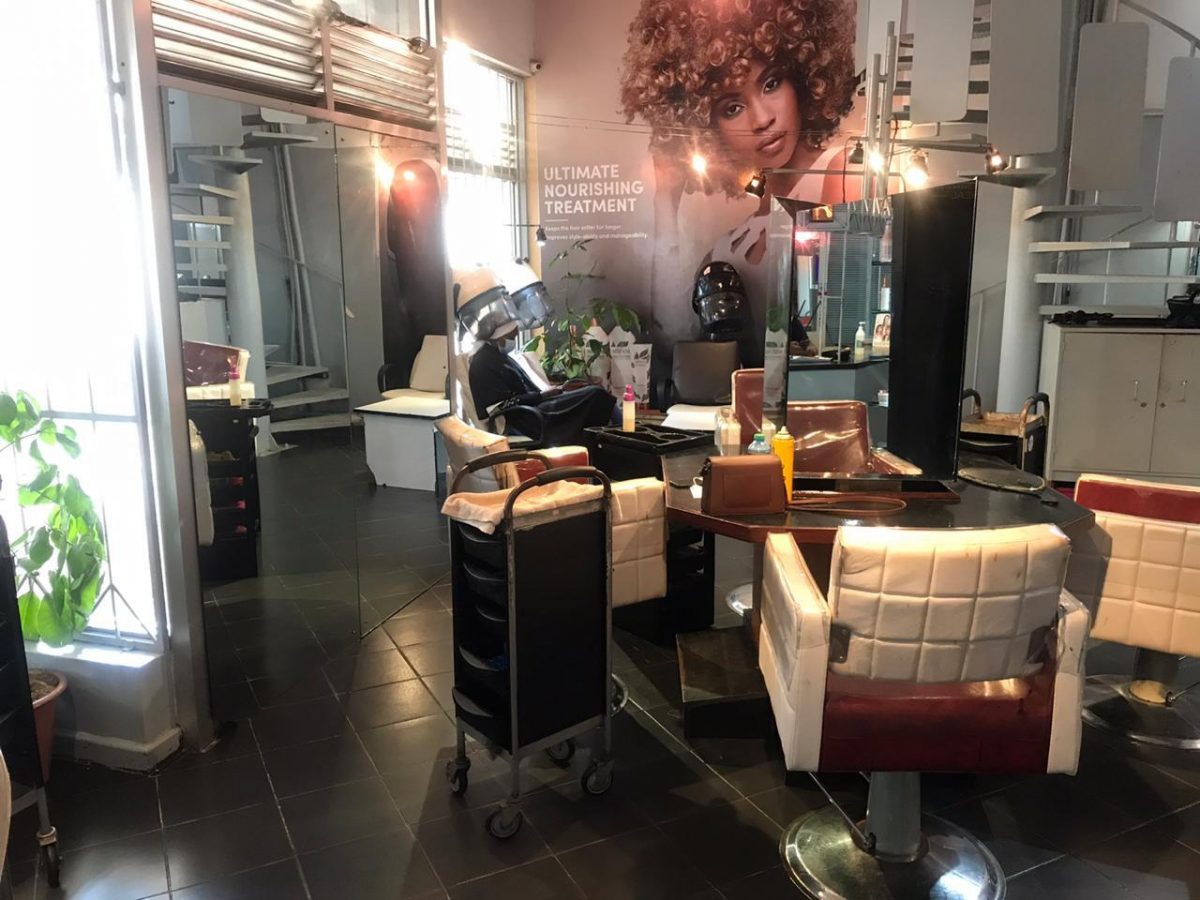 As the economic effects of the lockdowns worldwide begin to solidify, businesses large and small are collapsing. While large businesses have debt and expenses that seal their fate, small ones lack resources to absorb even short term losses. This blog shares stories from small business owners in Kenya and in China, where BFA Global works to monitor and support small and medium enterprise (SME) growth and SME survival.
In both countries, SME owners have experienced dramatic falls in business activity and revenue due to restrictions arising from the pandemic, and are struggling to pay their employees and stay afloat. While government support programs have proven difficult to access for businesses in both countries, many SMEs in China found a lifeline via the support extended by digital platforms.
Even after markets reopen, as they are starting to do in China, the path forward for SMEs may still not be clear, especially for those that depend on demand and supply from abroad, where markets remain closed.
Costs of the shutdown on SMEs
On Saturday mornings, the hair and nail salons of downtown Nairobi are usually full of women sprucing up their hair, make-up, and nails for the weekend's parties and weddings. Such social gatherings are not permitted under the lockdown so there is less reason to frequent these salons. Edwin, one of the owners of an urban hair salon says, "We used to have 20 customers a day on average, now we only get three to four clients per day. Our customers are asking why they need to do their hair just to stay at home?"  For Edwin, fewer clients mean less revenue. In fact, survey work by BFA Global found that 52% of businesses in Kenya reported some or significant decrease in business revenue.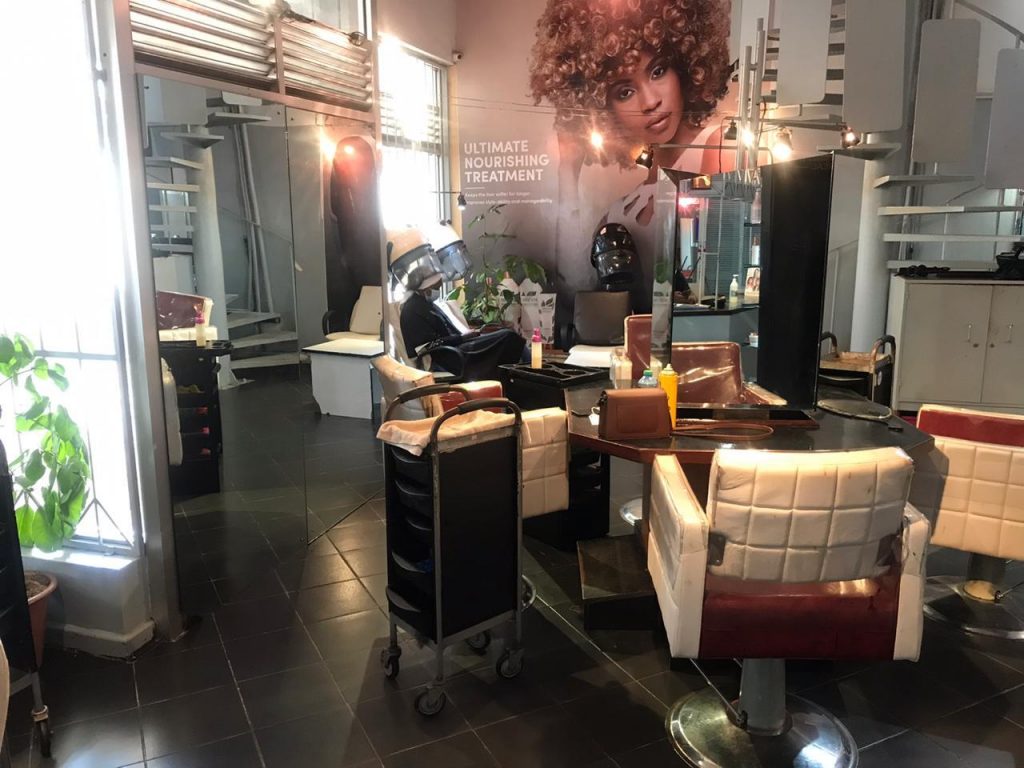 Nearby, a wedding gown shop has closed. There are not likely to be weddings for the next couple of months and Mary, the owner,  is not sure how she would be able to keep up with rent.  "We are not sure how long this will last and I do not want to incur rent arrears. It is cheaper for me to close shop than to continue to operate with losses," she says.
Edwin is currently incurring rent arrears and if this situation continues, he may end up closing his hair salon as well. BFA Global's surveys found that businesses in Kenya would only be able to sustain operations for 6.5 weeks if their revenue fell by half.
In China, the story for SMEs has been similar. Mr. Xie owns a massage parlor. He says, "In 2019, we had 1,000 customers a month on average. To break even, we need at least 600 customers." Given the fall in clientele, Mr. Xie had to lay off two of the business's six masseuses last month. He reasoned, "I need to keep the business alive. Otherwise, none of us will have any income."
Difficulty assessing government support
For Mr. Xie, government programs have not helped, as he explains: "The monthly rent is RMB 7600, and is the largest part of the business' financial burden. The government policy on rent reduction didn't apply to me because I am renting from a private landlord, not the government." Mr. Xie said his only option was to negotiate with the landlord. He hopes he will be able to secure a lower rent rate given he has rented the store for more than 2 years and maintained a good relationship with the landlord. However, his landlord has no obligation to negotiate with him.
Mr. Xie is not the only SME owner in China who did not benefit from pandemic policies and was forced to sell their assets or personal savings to keep their business alive. Research by Peking University and Tsinghua University conducted in February, found that 76% of SMEs were finding it difficult to cover rent and employee salaries, and 66% noted they would only survive for 2 months in these conditions. Last month, Tianyan Cha research found that 460,000 enterprises went out of business in the first quarter of 2020 due to the pandemic, one-third of which had operated less than three years. Of these, around 26,000 companies were export-focused companies.
Businesses in Nairobi that are also either slowing down or closing are also finding it difficult to access government support. The government introduced a series of stimulus measures for MSMEs including reducing value-added tax and corporate tax, however, this does not seem to be enough. "I can't worry about paying corporate tax when I still have bills and salaries to pay. I am not getting a reprieve for rent or utilities, I still need to pay for those", George, a hostel owner, lamented. George tried to negotiate with the landlord to reduce the rent, however, the landlord refused. He has now decided to close his hostel as he does not expect the situation to get better soon.
Support with loan repayments has also been difficult to access, although such programs have been launched. To assist SMEs in Kenya, the Central Bank issued measures such as extensions in repayment periods, and SMEs were encouraged to speak to their bankers to access the concessions. However, it has not been straightforward because SMEs need to write to the banks and explain why the business needs the reprieve and then, the banks still need to assess the extent of the need. "I applied for the reprieve immediately when I heard about the measures. It is now one month and a half later with no feedback from my bank, I do not know what to do", said a hostel owner.
Similarly, Kenya's Parliament requested MSMEs to not let go of staff, but ask them to send staff on unpaid leave instead. The government has offered no payroll support. Some businesses like private schools, hotels, and tour companies have been able to furlough staff. A school owner told us: "I have had to request my staff to go on unpaid leave as I do not have money to pay them. I wish I had the money to pay but I have to think about the loans that the business is currently servicing. The uncertainty is the thing that is difficult."
Edwin, the owner of the hair salon, sat down with his staff and explained the issues the business faced. His employees agreed to go on half-pay during this season. He is not alone, media houses have also requested their staff to take a pay cut.
SME owners are finding workarounds
Given the difficulty in accessing government support, many owners have found their own solutions. Some are now supplementing their income by adding a new side hustle. For example, Ben, who has a retail business selling clothes in Nairobi, has found that his sales have reduced by 60%. He is now trying to earn extra income by offering his services as a stylist. That way he is still able to use his current stock of clothes to create more income for himself.
Digital offers a lifeline in China – can it do the same in Kenya?
In China, digital platforms have been critical in helping SME owners find workaround solutions. Mr. Meilong Ying owns a clothes manufacturing unit in Guangdong Province and had more than a million pieces of spring clothing in his warehouse on Feb 15. Because of the epidemic, the offline sales channel shut off completely and he found himself without customers for these pieces. Alibaba moved to provide free access to Taobao Livestream service to all offline businesses. This dedicated live-streaming channel allowed merchants to sell their products directly to customers. Mr. Ying decided to try the Taobao Live service and turned his showroom to a studio in just two days. He started to broadcast 6 hours per day and in 20 days, had sold all his stock of clothes.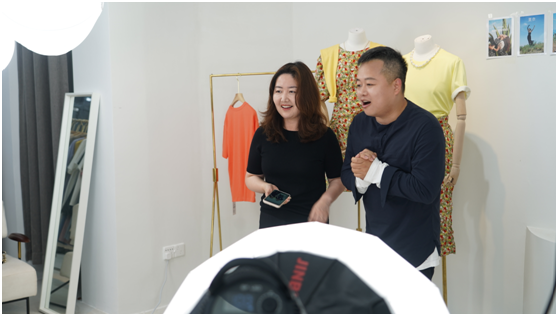 According to Taobao, there were more than two million new merchants on Taobao in February 2020, and by March 2, there was a 108% increase in the number of live merchants compared to the same day last year.
In Kenya, platforms are also helping SMEs find solutions, though they have not adjusted or expanded access in response to COVID-19 as the Chinese platforms have. This may be because Kenyan platforms were already widely available and used by SMEs, especially given that most already accepted digital payments via M-Pesa. These days, SMEs are depending on platforms like Facebook and Instagram to advertise and sell goods, and others like Sendy and Glovo to deliver goods to their customers at home within a day or two after an order is placed. In most cases, the customers bear the cost of transport so the effective cost for customers is higher.
While the Kenyan platforms have allowed businesses that were already online to ramp up that side of their businesses, it remains to be seen if SMEs that were not previously online will find ways to reorient under these circumstances. Without finding ways to utilize digital platforms, their future is in doubt.
Looking forward
In China, markets are beginning to open again. But the future for many Chinese SMEs is not clear, especially those dependent on foreign customers. As of March, factories in China have been ready to start production, but their foreign customers started to cancel orders as the center of the pandemic shifted to North America and Europe. In the last two months, exports from China have declined by 15.9%.
That said, some businesses are seeing signs of recovery. "There is an opportunity in every risk", said Mr. Qiucheng Zhu. His business used to focus on furniture for export but in three days, he got two orders from Europe, neither for furniture. A Danish buyer ordered 80,000 cat trees, and an Italian buyer needs 1,000 pet toys. Noting a 35% increase in sales volume of pet supplies on Amazon, Mr. Zhu has switched his focus to pet supplies from furniture. Because of the quarantine, the demands of pet supply surged. "Our production has been scheduled until June already. And we don't need to increase salaries to get employees." Mr. Zhu has been active in e-commerce since 2015, and he knows that agility is key, saying: "I believe e-commerce and light assets model should be the direction of the industry."
However, for those in the service industry, the road ahead is still murky. Mr. Xie, who owns the massage store in Wuhan, says, "It is so hard for the people for Wuhan, and for me personally, I have prepared to have a year of loss, but I will try my best to keep this store."
Unless governments and other stakeholders find sustainable, medium-term solutions for SMEs, their survival is unlikely. Short-term relief will not be enough, especially when such concessions are restrictive in reach and eligibility. Instead, solutions like those enabled by e-commerce platforms, gig work, and side hustles should be invigorated and scaled to keep these businesses alive.