Accelerating digital commerce in Ghana: What we learned from our work with Oze
July 11, 2023 - 3 mins read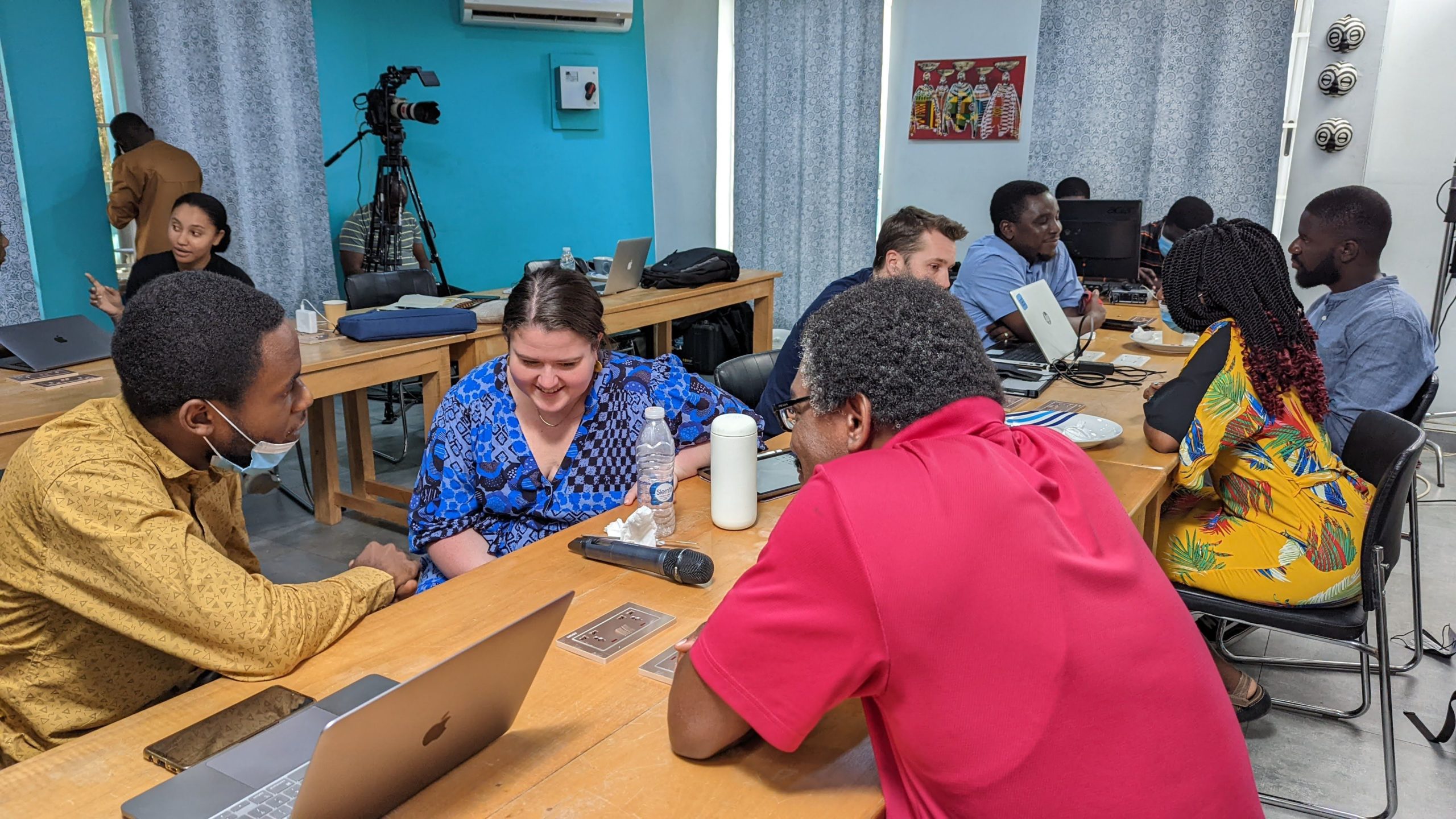 Oze is a startup in Ghana that we had the opportunity to work with through the Catalyst Inclusive Digital Commerce Accelerator. They currently offer two products: an app for entrepreneurs to manage their small business and a platform for financial institutions to lend to them. Our team at BFA Global was able to identify several key lessons from our partnership, including the importance of adapting to the needs of growth-stage companies, the value of longer engagement with specialists, the benefits of data-driven decision-making, and ways further investment would spur innovation in Ghana's digital commerce ecosystem.
Setting up growth-stage companies for success
As we entered our venture-building process with Oze, we noted that one of the main challenges the company faced was that they were not equipped with the tools and strategies needed to overcome common issues encountered at the growth stage. Companies in this stage often require a different approach than what is traditionally used for early-stage companies, as they already have data and are looking for specific, actionable strategies at the product level. Our team was able to support Oze by providing the necessary support and guidance to become more data-driven, formalizing their documentation and building out their organizational structure and processes, and empowering them with financial modeling and business tools to make strategic decisions.
One way we made a clear impact was by helping the Oze team to generate formal documentation and to build their organizational structure and processes, including creating a middle management layer. This is an overlooked issue faced by many startups as they move from the early stage into the growth stage. The first years for any founder are experimental, opportunistic, hands-on, and agile. Young startups succeed when founders are deeply engaged and know all parts of their company intimately. However, at the growth stage, founders and leaders need to learn how to delegate effectively, step back and allow growth. At the time, we had to facilitate several difficult conversations about roles, relying on anecdotal evidence, and trust. We've since built out a more rigorous tool, the IDC Growth Toolkit featuring a profile about Oze. The toolkit is aimed at founders and is backed by research and evidence, to help growth-stage companies implement some of this advice effectively and efficiently.
Empowering teams with data-driven tools 
We are proud to have worked with the Oze team to build granular and parameterized financial modeling and business tools to make informed strategic decisions, quickly. In one particular case, we witnessed that Oze's investors were asking for user growth (i.e. quantity-led approach) while the company was focused on acquiring high-quality users. They felt that low-quality users came at a cost, but were unable to make this argument based on sentiment alone. Once the right tools were available to them, they were able to plug in parameters and show business impacts (growth at all costs vs revenue-generating and profitable products), and help their investors gain confidence in their course of action. We were able to build them a custom solution that shows 3-4 completely distinct productization of features, and offers financial projections.
We helped them to become more data-driven – taking data end-to-end and connecting internal and external data (including for credit checks) in a single data warehouse – allowing Oze to connect their data streams into pathways and transform their approach for making strategic and business decisions
Accelerating the digital commerce ecosystem in Ghana
From our work with Oze we've also come to realize that in order to continue to expand, Ghana needs world-class product, talent and training. This could take many forms, like secondment programs from big tech, leading to greater talent investment, or enhanced startup talent more generally. There is a particular need at the CFO level and in engineering management.
Another issue we've observed across the ecosystem at large is an overinvestment in developing the entire ecosystem. Many companies we've spoken to are trying to build end-to-end solutions, and by the time they are ready to go to market, another startup is already offering one piece of the puzzle, rendering a vertically-integrated approach expensive and obsolete. Startups cannot be all things at all times to all customers, and incentivizing different players to build out complementary products and solutions would allow the entire ecosystem to move forward at a faster rate. Competitions, grants, and other sources of capital that reward integrations and partnerships, targeting funding at one layer of strategy at a time, would have widespread benefits. In particular, we see incredible potential for greater investment in and support of enabling technologies, platformization, and payment providers.
What's next for Oze?
In addition to the ongoing products we've highlighted, Oze has built Oze Shop which helps their customers to build online shops that automatically integrate with their accounting systems. Oze is exploring the possibility of international expansion, specifically in Nigeria, where platformization can help them to expand their offerings at an accelerated rate. Overall, Oze is committed to remaining user-centric and continuing to drive innovation in the digital commerce space in West Africa and pursue a path to scale.