Investors and Indigents: Divergent trajectories of Kenyans in the COVID era
November 11, 2020 - 3 mins read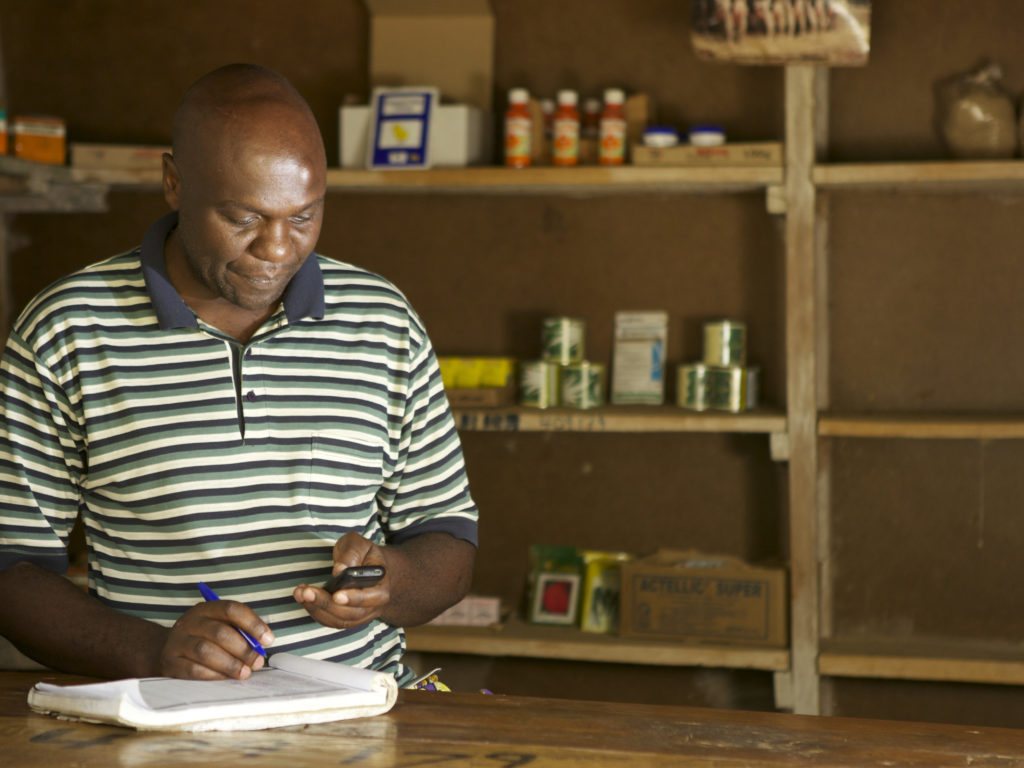 Originally posted on the FSD Kenya Website, November 11, 2020 
As we completed a new round of COVID-19 Diaries interviews in mid-October, we noticed a shift in the story of economic hardship.  Our sample went from nearly everyone struggling in June to a marked divergence in economic realities, with some not just beginning to recover, but finding new ways to invest and grow in the crisis economy while others—perhaps more precarious to begin with—fell further behind.
Christopher, for example, is a cereals and spice trader in a small upcountry town.  His is a rags-to-riches story, of leaving Mumias after primary school with only the clothes on his back, then apprenticing with a relative, and getting stock on credit to start his own business.  He leveraged the spice trading business and bank loans to invest in motorbikes, then rental housing, building up a small conglomerate of enterprises that cater for all of his family's needs.  With his surplus income, a few years ago, he began paying for NHIF for the family.
In June, Christopher was getting worried. His tenants had mostly stopped paying rent, only paying in small bits. Markets had been closed, restricting his sales to one stall still open near his home, though normally he and his wife traveled for market days around the entire area.  His daughter got malaria around this time, but NHIF covered her full medical bill.  "I didn't pay a cent," he reported, satisfied.  Now Christopher was on the fence about whether it was time to go and renegotiate his loan payments on the Kshs700,000 he had outstanding between two banks.  He decided to wait.
And by September, things were improving.  While some of his tenants abandoned their houses without clearing their debts, markets reopened boosting his sales.  Sales were still modest without bulk purchases for events, but cash flow improved.  Then farmers started to harvest as well, and desperate for cash, they were willing to take low prices for their yields.  He borrowed Kshs70,000 from a mobile lender to buy up cowpeas, speculating that the price would rise a few months after the harvest, and he could turn a handsome profit.  A diversified income, open and large lines of credit, and continuous income stream (albeit lower than usual) have helped him not just get by, but to actually make investments in the COVID-19 era.
In contrast, Gregory lives with his wife, Nancy, and two small children (1.5 and 3 years old) in Nairobi.  He was working as a security guard for a large security company, posted in Muthaiga before COVID-19 era began. With two very small kids at home, his wife was not working.  Gregory was responsible for taking care of his mother upcountry and, always sending her part of his monthly salary.  Early in COVID-19, his biggest concern was the rising costs of food and transport to work. He considered sending his wife and kids upcountry to keep them safe and to cut costs.
In May, though, he was forced onto unpaid leave. The restaurant where he used to be stationed closed, and the security firm did not have a new post for him.  Things got very difficult very quickly.  He quickly fell behind on rent and on his chama payments.  He and Nancy tried to take Kshs3,000 from his savings to start a fruit selling business for his wife while he looked for another job.
When we talked to him in early October, things had gotten even worse. "I have been doing odd jobs. I walk around at construction sites asking for work. Sometimes I fail to find work in a whole week."  Nancy was able to run the fruit stand for only two weeks and said it wasn't bringing any returns. Then both children and his wife got sick.  They had no money, so Gregory sold Nancy's phone for Kshs3,000. They spent half on medicine and the rest went to transport and food for the kids, "The children cannot take medicine on an empty stomach," he said.  The family had already stopped eating three regular meals per day.  When they went to the clinic, they learned that Nancy has a problem with her abdomen and needs an x-ray. But that would cost Kshs3,000, so it will have to wait.  Meanwhile, they owe the landlord Kshs7,000.  Nancy keeps negotiating and asking for his patience.  The security firm has not called Gregory with any offers of work.
Ironically, Gregory's reliance on a formal, "secure" job has made his situation particularly precarious in COVID-19 era.  He has no supplementary livelihood and little savings, having built it up and regularly depleted it on investments—like dowry and a home upcountry—that cannot be liquidated now.
Even as—on average—things are getting better for many, we still see patches of vulnerability. Some of those are in unusual places, like among those who had been formally employed.  The tools of resilience are not spread equally and those starting with more are likely to recover faster, some, even at the expense of those who continue to struggle.  In Mombasa, for example, a glut of casual workers means it has never been cheaper to hire workers to build a house or rental properties.  We are finding out the hard way about how vulnerabilities can shift quickly as well as the sustained effort that is going to take to recover from the COVID-19 shock fully.