My experience working at a fintech venture launcher for climate resilience
December 9, 2022 - 4 mins read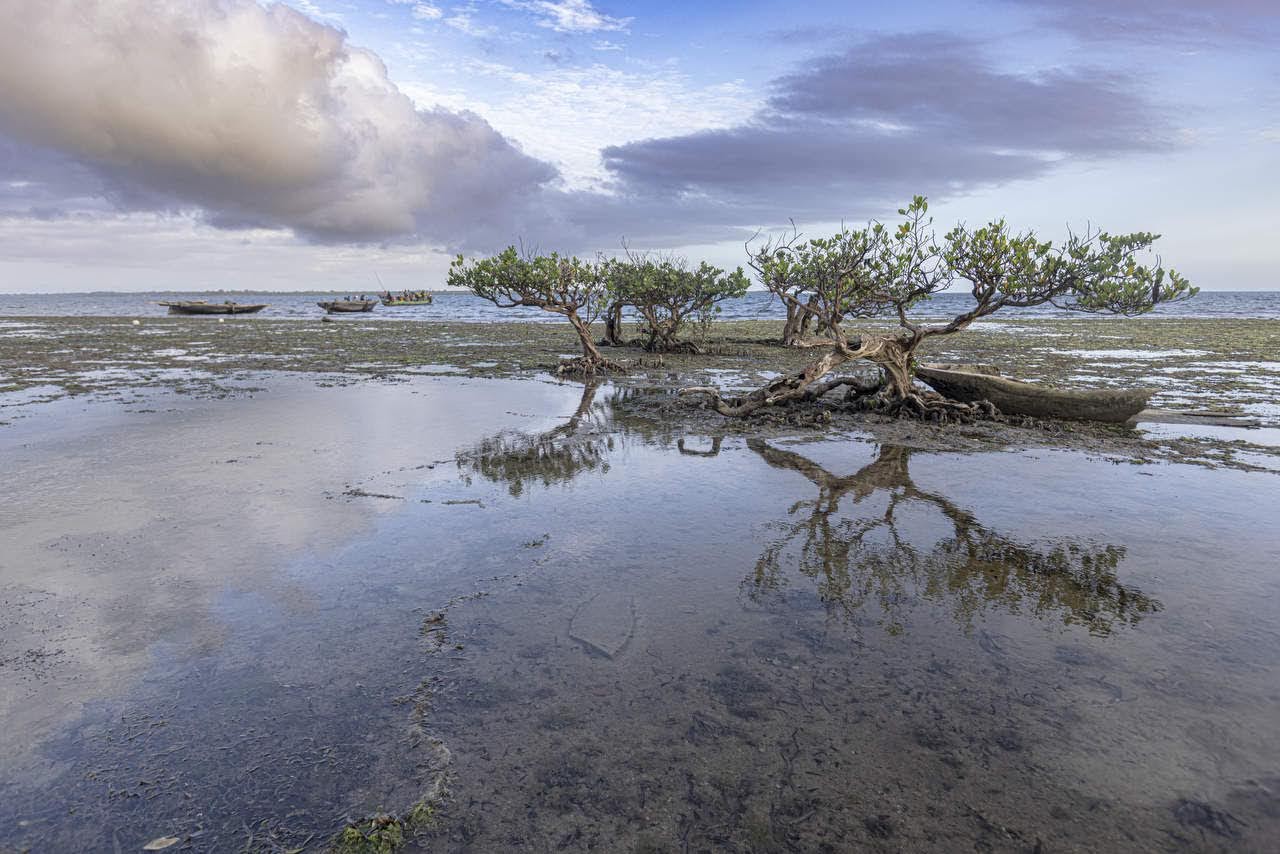 Climate change is happening at an unprecedented rate and intensity worldwide, threatening sustainable economic growth and development progress. Young people have an important role to play in tackling the crisis, from volunteering to using their skills to take action and create awareness. As someone passionate about sustainable development, innovation, and entrepreneurship, I looked forward to doing meaningful work through William & Mary's Global Research Institute (GRI) Summer Fellows Program. 
In 2022, as I was about to graduate from college, I was presented with a daunting and exciting task: finding an appropriate fellowship placement for my summer experience. GRI allowed me to design the fellowship placement with their support, as I vetted potential partners. After a month of searching and dozens of calls, I narrowed it down to doing strategy work for an agri-tech startup focused on the rural agriculture trade system, supporting business development for a water intelligence startup platform, and TECA, a fintech venture launcher for climate resilience at BFA Global.
I was explicitly drawn to TECA for my fellowship, given its mandate to support entrepreneurs in forming teams and building solutions. TECA (Triggering Exponential Climate Action) the first-of-its-kind climate resilience venture launcher with a mission to launch 100 ventures by 2026. Funded by FSD Africa and implemented by BFA Global, TECA aims to address the well-known gap of the lack of sustainable startups in the climate resilience ecosystem. TECA's goal is to support pioneering entrepreneurs from the idea stage to launch and expand the pipeline of investable opportunities in the fintech for climate resilience space.
Having run WMGIC, the hack-a-thon style case competition focused on development, back in college, one of the main gaps I've identified was the lack of continuity of the brilliant ideas developed by the undergraduate students "beyond the 24 hours." Thus, having the opportunity to participate in the inaugural wave of TECA to see ideas gain traction became especially appealing. TECA seemed like the perfect program for my fellowship since I was going to be involved in the first wave of the program, but I had some doubts. There are other venture launchers, such as Antler, Carbon13, and Entrepreneur First, with similar models. Would a venture launcher model with a blue economy and climate focus work in East Africa? The best way to find out was to get involved.
I chose to do my internship in person and arrived in Nairobi in early June, where BFA Global is headquartered. My main task for the first two months was to help with the recruitment, interview, judging, and selection of TECA fellows, and on the side, I was also learning more about the blue economy space (the focus of the first TECA wave). My internship was mostly focused on the recruitment and selection of individuals to become TECA fellows. The process involved reviewing written applications followed by two rounds of interviews to assess potential fellows. The interviews focused on their passion for climate, whether they were exceptional among peers, and their ability to work with others. One highlight from the experience is that the talent pool in Africa, especially Kenya, is astonishingly robust. So naturally, the onus was on us to convince potential applicants that our program was worth their time and investment. After a rigorous interviewing and vetting process that took months, we selected 30 individuals, a gender-balanced cohort from seven African countries, to join our journey in launching climate-resilient fintech.
After completing the selection of fellows, my final mission was to help onboard the cohort and support the in-person meet-up known to us as the TECA Huddle in Diani. At that point in my fellowship, I was so attached to the program and the cohort we had just selected that I decided to stay a few additional weeks in Kenya to join the Huddle myself. The Huddle was by far the most memorable part of my time with TECA, as I met the fellows in person and listened to them explore the different areas of opportunity. I also got the special treat of conducting in-depth interviews on camera with fellows on their entrepreneurship journey. Additionally, through our site visits and being on the ground in the blue economy ecosystem of the South Coast, we were fully immersed in the challenges and opportunities faced by the most vulnerable communities.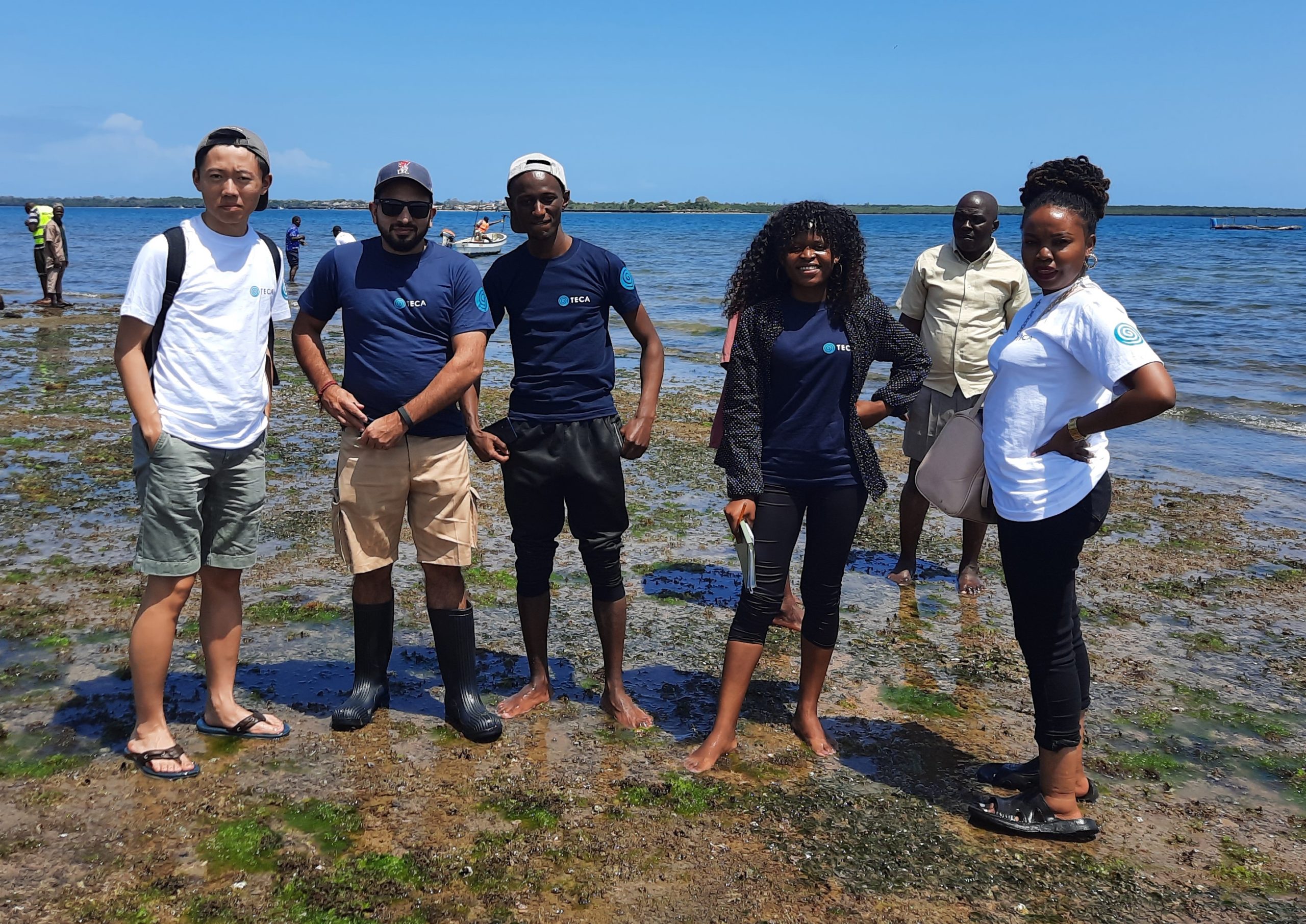 I had the opportunity to work with the small but mighty TECA team. The TECA team mainly consisted of my two supervisors, the comms team and myself in Nairobi and our Program Director in Madrid. Through the TECA program, I was also able to interact with the TECA advisors, the larger BFA Global team, and our donors from all four corners of the globe. With TECA being a BFA program, I also had the opportunity to interact with colleagues in the Nairobi office and online from the consulting side of the company, plus venture builders from Catalyst Fund, BFA's inclusive tech accelerator. I even tagged along for field interviews that BFA was working on to evaluate livelihood programs and fun team-building activities such as hiking Ngong Hills.
Now that I am back in the United States, reflecting on my time in Kenya, I already miss the young and vibrant talent ecosystem that was always full of positive energy. I would never hesitate to return to Kenya (and Africa at large) when the opportunity presents itself. Having already known that I wanted to focus my career on the nexus of international development and innovation, I now have the TECA venture launcher experience I can leverage. In addition, I have a newfound appreciation for climate resilience and a unique lens of the blue economy. Looking back, i'm glad I chose the TECA program.
Lastly, through my time with TECA, I learned that there are many ways for us to make a difference in our climate journey. For example, you can get involved in the ecosystem to support climate initiatives or join a venture launcher like our cohort of fellows to work on your idea that can change the world. I look forward to following the TECA fellows along their journey over the next few months and years of launching and ultimately scaling fintech ventures for climate resilience.